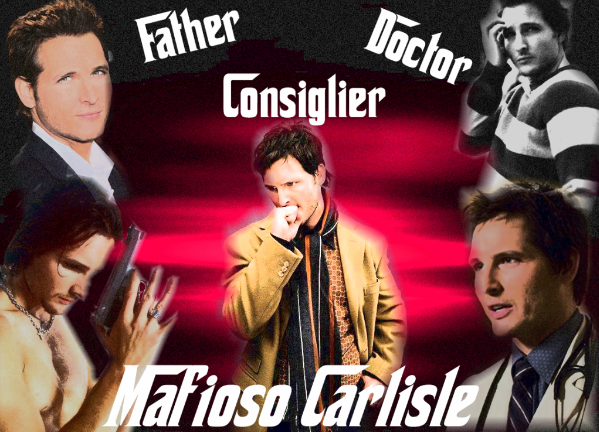 Happy Halloween!! And Happy Saint Saturday. So since we didn't have a specificweek planned we kinda went back to our roots this week. The first week of the blog we featured the story
Emancipation Proclamation
by
kharizzmatik
.
As some of you know kharizzmatik has had some personal things happen in her life this week that has effected her and her family. So as our own little Get Well Soon we are featuring another faboulus man from that story...
Mafioso Carlisle
! We love Daddy C over here on PIC and just as we listed the things we love about Mafia PrinceWard our first week, I'm here to give you our top ten things we love about Daddy.
His attempt at controlling his language
His love for all three of his sons
His desire of not wanting Edward to join the mob
His love for Isabella
His love for Elizabeth
When ever he speaks Italian
How much him and Edward are really alike
His need for redemption for the things he has done in his life
The way he puts his family first
The fact that he can kill you and still look sexy doing it
Hope you liked it. And look out for announcements tomorrow from me or Tilly.
Love ya xoxxx