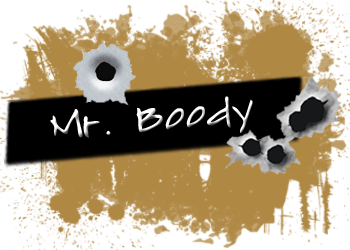 This week I am very excited to bring you a recommendation of a new slash fic. As you know, I, Mister Body am a complete and utter slashh00r
*smirks*
– It is no secret. This fic however stands apart from the masses and deserves to be commended for it's originality and quality.
Summary:
Jasper, young and rising author, has his ideal world turned upside down by the brooding and antisocial Edward. Edward, a miserable artist, has a past of secrets and pain. Can Jasper break down his walls? Will he want to? Eventual J/E Slash. Rated M.
With a strong Bella/Jasper friendship and Bella/Emmett love interest, we already see a very original plot line and unique opening. I however, am completely enamored with Jasper (and his beautifully written point of view) and of course, the mysterious and somewhat socially retarded Edward – who drives me completely and utterly insane and yet, I beg for more!
This is going to be an interesting and stimulating ride, which I ask you to join me on. The chemistry between Edward and Jasper is alarming and also, that between Jasper and Bella – but not in the ways you think. Certainly a mystery and a treasure to be sure, this fic!
Without further ado, I present to you, Sparagus!
*Tippin' my hat*
Mr.Boody: How did you get started with FF?
Sparagus:
I resisted the Twilight phenomenon for a long time. Finally one of my friends finally talked me into reading the books. And, like everyone else on FF, I went in search of more, more, more after I'd read the series through a few obsessive times.
Mr.Boody: What are your top 5 favorite FF's you've read? And do you have any rec's for our readers?
Sparagus:
My ultimate, 'you-must-read' fic is
The Lost Boys
by hwhimsey. It is amazingly written and keeps you on edge throughout the entire fic. It's great. My second fav is
Slow and Steady
by LilyoftheValley77. Another amazing and well-written story. I also loved the
Love/Fate/Hope trilogy
by Cullen818. And my golden-oldie favorite:
The Red Line
by WinndSinger. I highly recommend all of them. For a WIP rec, I love
I Wept Not
by ArcadianMaggie. This author is incredible great at building character and plot, and wow. I'm so hooked. Read it!
Mr.Boody: If you had to mismatch the canon pairings who would you put with who?
Sparagus:
Oh, I love experimenting with pairings, and I am so not stuck on one way of doing things. I can appreciate canon, but at the same time, I adore Jasper and Bella together (especially in vamp stories). Love Peter and Bella together, too, though there aren't many fics out there with that pairing. And I love reading slash. Jasper and Edward, Jasper and Peter, Jasper and Emmett...(seeing a theme? Haha).
Mr.Boody: And which pairings drive you crazy?
Sparagus:
Hm. I try to keep an open mind when it comes to pairings. I'm not that fond of Jasper and Alice together. I also am not keen on Carlisle and Bella...just can't quite make myself enjoy them together.
Mr.Boody: What is your craziest fan encounter or review?
Sparagus:
Um...I haven't exactly had a crazy fan encounter... I don't know if that's a good thing or not. :-)
Mr.Boody: What are some things you tend to steer away from when writing a story?
Sparagus:
I try to stay away from cliches (which I sometimes fail at). Other than that, I'm not sure.
Mr.Boody: "If you could beat the shit out of one Twilight character, from the book or movie, who would it be? How would you do it and why?"
Sparagus:
Can I start with SM? No, seriously...probably either Edward in New Moon, because, lets face it...he was an asshole, or Bella. I cannot stand canon Bella and her "I'm independent, but just kidding, I need you so much that I'll die if you leave", whiny, pathetic, obsessive nature...*ahem* yeah. A baseball bat would work...
Mr.Boody: What is your favorite curse word?
Sparagus:
Hm. In writing? I really like to use the occasional 'fuck'. It makes me feel naughty. LoL. In RL, I think "shit" is my most frequently used curse word.
Mr.Boody: If Heaven exists, what would you like to hear God say when you arrive at the Pearly Gates?
Sparagus:
*Smirk*
Honest to God, I do not know.
Mr.Boody: Did you ever have an OMG moment in FF? Like someone reviewed you or rec'd you and you literally squeed?
Sparagus:
Haha does this one count (I completely
*heart*
this blog)? Honestly, I experience that every time someone recs one of my fics...I also am always totally touched by the thoughtful reviews I receive. They make writing so rewarding.
Mr.Boody: What do you HAVE to read the moment you see an update?
Sparagus:
I Wept Not
by ArcadianMaggie (mentioned above).
Edward Wallbanger
by feathersmmmm, and I admit to having a crazy obsession with
Daniel Gale: Cumming to America
by DanielGaleh00rs.
Mr.Boody: What is/was your favorite smutty story?
Sparagus:
Oh gosh. I don't know how to pick just one...I guess I'd have to say the best smut...T
he Dominant trilogy
by tarasueme maybe?
Or Midnight Desire
by Twilightzoner. Both very good.
Thank you to Sparagus for joining us today, it was a pleasure.
Until next time, I bid you farewell.