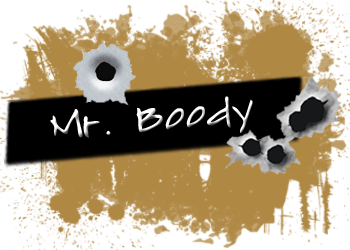 Welcome, one and all!
I am pleased to present, to you, the P.I.C's Into The Darkness Week! This week, the Partners and I will be exploring some of our favourite dark characters and plotlines in what will surely be a dark and disturbing array of reccommendations. *Evil Laugh* I do hope you enjoy!
Today, I will be exploring Darksper...though my reccomendation boasts both a dark Jasper and a dark Bella. Two dark characters for the price of one, I do spoil you! *smirks*
Summary: Twenty years after Edward leaves Bella, the Cullen's are in trouble. Jasper is called home after being away from his family he once loved, but he has changed. Now an unknown force is out to destroy the vampire world as they all know it. J/B dark themes.
Better yet, watch the summary here!
With an intracate plotline, two incredibly dark, complex characters and lashings of originality, I am completly addicted to Faith In You.
Set twenty years after the Cullen's leave Bella (and Forks) behind, Jaspers Izzy does a wonderful job of pulling you straight into the action and then refuses to let you go! We see a series of events unfold, in intractate detail -- everything about this plotline is entierly original and unique. The Cullen's, along with many other vampires, are in deathly danger and no, not the Volturi...*Yawns* You'll need to be more creative in your theories than that, my dears! Alice's visions are black, black and more black. Hopelessness, dispair and a sense of impending death circle the entire tone of this fic...perfection.
Que dramatic music, one kick ass Bella Swan and one very tormented Jasper Whitlock and things are set to get interesting...Nothing about this story is predictable and every chapter will have you on the edge of your seat in anticipation. It's real. It's gritty. There is character death. (No, I'm not saying who) and I especialy love Darkella in this fic, something which should be commended as I really despise Bella usualy. Jaspers Izzy has used Bella's depression as a catalyst to awaken her inner strength and it's a devasating tool. P.S I have to confess, I have quiet the crush on this badass Bella *waggles eyebrows* Darksper, of course, is everything I adore in a tormented and twisted Manpire. I caught up with Jaspers Izzy to explore her characters further!
What is it about dark fics that appeal to you?

Honestly, I have been asked this question several times and to be honest I could sit here and spout some bullshit about hard childhood or some other random nonsense, but the truth is, I have no fucking clue. I've always been a pretty dark person. I don't even like sunlight, weird I know. I also love horror movies. My best friend and I growing up used to rent all the cheesy horror movies we could and laugh our asses off. It was funny how he sorta made me into a dark lover. Since then, I have just loved anything crazy like that. Zombies were my all time favorite until Twilight came out, and even though I am a sucker for a good love story every now and again, I love the idea of making these good characters dark and sinister, you know, like they should be. Vampires are not carebears and need to be treated as such.
What are your top 5 favourite dark fics, and or authors, you've read?

Oh dear Lord, OK. Top five favorite dark stories in order:

Abyss by IwantaWerewolfForMyself. Favorite Darkward of all time. I love it bunches and bunches.

Conflicted Soldier by Rosella Whitlock It was a OS forever and she just expanded on it to make it a full blown fic and I was actually up the night she posted chapter 2 and I literally had a heart attack when she did and dropped everything I was working on to read it.

The Scent of Fear by VampishVixen. She even tweets me when she updates because she knows I'll run over and read it. I love that story. Even though we have Jasper and Alice together in it, we don't see them but more Bella and Jasper with some Bella/Alice Femslash. It's like the perfect package for me since I'm a femslash hoor. lol

House of the Horde by Raggdoll of Twilight is one I just recently started and it has a hold on me like Abyss. It's very well written and not what you would expect. Very slow pace which I like and she makes you feel like you're there.

Visceral by 4lettrwrd This is like a classic fic, that even though it will never be finished, it will be one of my favorite stories ever. I love her hateful Jasper but how he starts to warm up and care about Bella, and he's hot. lol

I have to add a sixth though because I love Dark Whispers by Oriana de la Rose too. It's a very controversial fic but so worth traveling into it. It's Uh-mazing.
As far as authors my favorites are IwantaWerewolfForMyself (all her shit is good), Raggdoll of Twilight (girl can throwdown on a dark fic, she's my kinda woman) Jezebel Whitlock is another awesome dark writer. I love her story chances hard. The biggest biggest influences in my life as far as the dark side go are Cullen818, KittyCullen, JaspersDarkAngel, Jaspers Darlin Kathy, and Jaspers Sex Kitten. These girls are my biggest supporters and I also love their dark side as well. I'll read anything by them and they are some of the most talented writers I know. There are so many more but I'll be here all day if I List them all. I've already went haywire on my favs. lol
Do you have any hard lines when it comes to dark topics?
Nope. I will read anything but male slash. Doesn't matter to me. Rape, incest, killing, you name it. As long as it's not guy on guy it's a go for me. The darker the better. I get a lot of flames for reading and rec'ing the shit I do, but I don't really care. These people are not real so I can read them in fucked up situations. It doesn't bother me.
Many dark fics have controversial topics, do you have any advice to our readers who are unsure about starting to read or write a dark fic?
Absolutely. I say go for it. Dark really is no different than any other genre other than it's just a different genre. It's not for everyone and everyone has their own level of dark. I will read anything, but that doesn't mean that my fellow writers will. They might be able to handle character death but not rape or vice versa. So you need to go with what you are comfortable with and just go for it. Always stay true to yourself and write for you and NO ONE ELSE!!!! This is your story and you do with it what you will. This topic is very dear to me as the issues that I and others have had regarding what we write and how we write it. So the best thing you can do when starting to write any story, especially dark, is just to go for it. I also will be more than happy to help any author with advice on writing dark themes. I'm nice like that.
You run a blog which supports dark stories, do you want to tell us a little about that?

Oh, my baby. Darkest Temptations originally started as a Darksper blog. I looked for a place trying to find Darksper rec's and found a Darkward blog. I loved it and decided to create DT so that other lovers of Darksper stories could find them in one place. Jaspers Sex Kitten was a huge help to me in creating the blog and I invited her to join me in the endeavor and she's been awesome in finding us OC rec's and doing interviews. Also Cullen818 did guest reviews for us in the beginning and I invited her in to help us as well. She does characterizations of the dark Cullen's and also some awesome rec's as well. The three of us work hard to keep the blog updated with new dark stories and help you find what level of dark is right for you. We recently upgraded from just Darksper to all dark characters and it's been awesome exploring the dark side of Twilight with these ladies. We just want to give other lovers of the darker characters a place to come and feel welcomed and find good stories. There is more info about us on the blog.
Where did your inspiration for Faith in You come from?

I have to laugh at this. Most people don't know that I have a secret obsession with epic music, which others might know as movie trailer/score music. I love Two Steps From Hell, Immediate Music, James Dooley, and Xray Dog to name a few. I was sitting on my back porch one day having a smoke and listening to this epic music on my iPod and chapter 4 just came to me. I saw it in my head and it played out like a movie. It was strange. I sat down and wrote the prologue in less than an hour, then the rest followed. It literally came out of no where like my other two fics did.
Both Bella and Jasper are very dark characters in FIY – what made you decide to make them both Dark as opposed to say, just one, or the other?

I started FIY as a Darksper story. I wanted him to be messed up and been through hell and back, but as I wrote I realized that Bella would have to be dark too. So it really evolved into more of a Darkella story since Jasper needed a reason for redemption. You can tell there is a theme of faith, redemption and trials of ones self through the story. It will ultimately be Jasper redeeming himself through Bella by helping redeem her. So they both had to be dark. I can't see Darksper having much to do with a fluffy bunny Bella in this story so that is when I decided to make them both dark. It works for this story.
You've created human drinking vampires – do you believe vampires should be au natural?

Not always. I love the Twilight characters and as stupid as the whole sparkling thing is, I really like she was brave enough to take our preconceived notion of what vampires are and do something different with them. I think that is a large part of why Twilight did so well. It's different. Just like how I might read a fic and the Twi characters have fangs or burn up in the sun, it's different. I prefer my vamps to be human drinkers to a point just because of the dark shit that I write, but I like to read the different versions of vamps too even the canon vamps. I just prefer my vamps to be "au natural". It's more fun to write the bad boys and girls in my opinion.
There is a character death in FIY (I won't spoil and say who) but how did it feel to kill a character?

Pshaw!!!! Have you read Bound by Promises? I obviously have no problem killing off people. Like I said earlier, these people are not real, so killing them off is just a part of the story for me. In FIY I have no feelings whatsoever for the character I killed off in chapter six, so it didn't phase me a bit. Now in BBP, I cried when I killed off all the multiple characters. I really did, because they were dear to me, but I didn't let it deter me because I have a mission for that story and that is what had to happen, so I put my girl panties on, since I normally don't wear panties at all, and sucked it up and did what I had to do for the story. My motto, It is what it is. Simple as that.
Feel free to pimp yourself out!

First of all, I want to say thank you to PICS and Mr Boody for wanting me to be a part of this. I feel so honored, truly.
My stories can be found on FanFiction.net, FanFictionFrenzy.net, Twilighted.net, and TWCSL. I also can be found on Twitter @JaspersIzzy (warning, I am an avid porn tweeter and I say crazy shit, FYI) I also am on staff of several blogs, Jaspers Darlins, Darkest Temptations, KIK and other random shit and a few others I help out on. I also am helping put together a Twilight themed Fan Fiction Convention for writers and readers of Twilight Fan Fiction. More information can be found on the TwiWrite blog as well.
Other than that, there isn't much to say about me. I love dark fics and I love to write and read. I am also a chatty person and love to hear from people, so feel free to hit me up and ask questions or talk about anything.
Thank you again, Jaspers Izzy, I know I can always have faith in you *winks*
If you are craving more dark recc's, be sure to hang about this week as the Partners are raring to share!
Until next time, I bid you farewell.
*Tipping my hat*