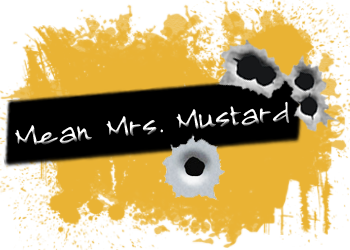 One day I was stumbling around fanfiction.net, which is rare for me, and I discovered that one of very loyal readers had posted a few stories of her own. She hadn't ever mentioned it to me, apparently feeling a little modest perhaps, but I decided to take a read and I quickly found myself enthralled in the story she had written. I was hooked.
Dear Bella
by
wytchwmn75
is the story of Bella, a book editor, who has been unceremoniously dumped by her cheating boyfriend, Jacob, who left her for his dental hygienist, Tanya. Sadly for Bella, she always thought her life would include Jacob because they grew up together, fell in love and had the picture perfect romance, or so she thought. It seemed like it was just a matter of time before he proposed and they rode off into the sunset together. Luckily for us, things aren't always as they seem.
Bella finds herself in a funk, scratch that, she goes through a massive emotional breakdown and basically finds herself unable to function thanks to the loss of Jacob. However, this loss also reminds her of another loss she suffered in her life. When she was in high school, Bella became best friends with the new girl in school, Alice Cullen. Alice encouraged Bella to go after Jacob but regretted it in the long run when Jacob pulled Bella away from her friendship with Alice. Unbeknownst to Bella, the fates are conspiring to reunite her with not only her long lost best friend Alice, but Alice's older brother Edward, who Bella used to harbor feelings for.
Of course, old feelings tend to resurface when you spend more time with someone, don't they? And spend more time with Edward is exactly what Bella gets when she is forced to travel across the country from NYC to Seattle with her Diva of a client, who just happens to be Edward & Alice's sister in law. They are certainly some interesting dynamics at work as well as a boat load of miscommunication.
"Edward Anthony Cullen, what the hell do you think you're doing?" She was really pissed. I knew from history that it would be better to sit and take it than to try to defend myself.

"I was just dancing with Bella." Playing dumb sometimes works on her if she's had a little to drink.

"Don't play dumb with me asshat." Apparently this was not one of those times. "You've had a hard-on for Bella for like five years. Keep your teenage hormones away from her! She just went through a traumatic break-up, she doesn't need you dry humping her on the dance floor!"

"Rose, she said my name in her sleep. No, said isn't the right word. She purred it!"

"Okay lover boy, I'm going to say this one more time. I don't give a shit if she screams your name during a self-induced orgasm; you are not to touch her. Now you're going to go back in there and apologize for being a pervy creep. Even if she did enjoy it, which I know she did." That's my friend, quick to cut me down and then raise me up.

"Fine, I'll apologize, but just so you know, I'm not going to mean it. And how do you expect me to spend all day driving with her without doing something stupid?"

She laughed at me. "Edward, of course you're going to do something stupid. But for right now, leave her be. Alice and I already tried to set you two up and she flipped. She just needs to grieve for that doucher a little bit more. By the way, we are so paying him a visit when we get home."

"God damn, I love you Rose. I was thinking the same thing. What exactly did she say when you and Alice mentioned us together?"

"Sometimes you are such a chick, Edward. It doesn't matter. Go apologize, keep your hands to yourself and your dick in your pants."
I think what I like most about Dear Bella, and believe me when I say this because Mean Mrs. Mustard doesn't like much, is that her characters are very well developed. They have believable relationships and friendships that develop between all the characters. They are all very protective of Bella and the situation she has been through with Jacob and although they try to tread lightly around her, fuckery tends to abound, especially where Edward is concerned.
Wytchwmn75's Edward has harbored his own feelings for Bella for the past several years and has trouble being patient where she is concerned. He wants her, more than anything, especially now that she is newly single. However, he seems to shove his foot in his mouth more often than is necessary, but that too is adorable and interesting.
I'm eager to see where wytchwmn75 takes them next. If it's anything like the first chapters, I know I will love it. Now go read her interview. She's fucking interesting people!
MMM: How did you get started with FF?
W75:
I started reading last year when I saw on IMDB in the threads "SGatNG New Chapter" and "WA New Chapter." I was curious so I Google stalked until I found Scotch, Gin and the New Girl and Wide Awake. Instantly I was obsessed. I was a hardcore reader for months before taking the plunge. I used to write when I was younger, but for whatever reason, stopped. My sister suggested I write a story but I put it off until I was told about The Fictionista's WitFit Challenges by my friend Silvertwi.
MMM: Where did you get the idea to write Dear Bella?
W75:
One of the WitFit prompts was called Devastation, and it was the letter that Jacob wrote to Bella. After awhile, I decided to post on FFN, and I let the 50th reviewer, vampiremama/readingmama, pick which prompt she'd like to see expanded, and that's the one she wanted. I thought about how I wanted the story to go for a few days, and just fleshed it out a little. I had the first few chapters done in a couple of days.
MMM: Do you listen to music when you write? If so what do you listen to?
W75:
I always listen to music. I created a whole play list for the beginning of Dear Bella, called HeartFail, in order to get in the right frame of mind. I was depressed for days. I also have music channels on my TV that actually play music so depending on what I'm writing it could be on Alternative, Rock, Hit List, or the 80's and 90's. Anything really that would inspire me or just get me in the groove is what I'd listen to.
MMM: When you started writing fan fic, were you ever discouraged about it? Maybe worried that people wouldn't like your writing? If so, what did you think about it?
W75:
I can't say that I was discouraged to write because by the time I was ready to start, I had become friends with some authors & I kind of put it out there that I was thinking of writing a story. They were all so supportive which I really love about this community. However, yes I was worried that people wouldn't like it. Some of the story is pretty personal and it was hard for me to get it out there. There was a lot of breath holding and second guessing myself. One thing that got me through was having read many A/N's where the author would make no apologies for their story or would say this is my story, if you don't like it read something else. At the end of the day, I have to be happy with what I write, and I usually am. Of course, this is after a lot of venting. LOL.
MMM: What are some things you tend to steer away from when writing a story?
W75:
I don't think I'd be able to write anything that would cause major heartfail, like abuse in any way or assault. I'm not sure I could pull off the really dark stuff or if I can't find something believable, then there's no way I could expect the readers to relate to it.
MMM: What are your top 5 favorite FF's you've read?
W75:
Clipped Wings and Inked Armor
by hunterhunting,
The Screamers
by KiyaRaven,
Over the Top
by starfish422,
High Anxiety
by EdwardsBloodType and
Faking It
by Spanglemaker.
MMM: What stories would you recommend for our readers?
W75:
Fourteen
by crimsonmarie,
It Isn't Stalking If You Don't Get Caught
by Little Miss Whitlock & JustForkIt,
Diary of a Fangirl
by MyEdiction,
Off Limits
by lexicullen17 and
Failure to Thrive
by Julesnerd
This is a difficult list to narrow down five, I usually tell people to look at my fav list unless they are looking for something specific.
MMM: If you had to mismatch the canon pairings who would you put with who and why?
W75:
I love Bella & Carlisle. I think it's because he always seems like such a stand up guy/vamp and you wouldn't expect certain things from him, like going for Bella. I've read some really amazing Bella/Carlisle stories.
MMM: And which pairings drive you crazy and why?
W75:
Bella with Jacob, because it's just not right. Edward and Rosalie, again it's just wrong. I'm very biased when it comes to the pairings, which is probably ridiculous but I'm very set in it.
MMM: Is there something you don't feel comfortable reading or writing? Femslash? Slash? Anything involving Jessica Stanley? If so, why?
W75:
Lol, I can't do Jacob/Bella stories, reading or writing. As long as the story is well-written, I find that I can read almost any type of story and it also depends on the mood I'm in. I love slash, I wrote an ExJ for Fics For Nashville. The emotions in slash fics are sometimes so much deeper and it's hot.
MMM: What is your craziest fan encounter or review?
W75:
I've had a reviewer tell me in different reviews that she didn't like my Bella, but she was obviously still reading it. Then there was a long one that told me everything that was wrong with my story, and ended telling me the story had promise. That one really messed with me. Then I get a review from 2 of my fav reviewers and life is all right. They actually leave like 1k word reviews. I definitely squee at that.
MMM: Did you ever have an OMG moment in FF? Like someone reviewed you or rec'd you and you literally squeed?
W75:
Coldplaywhore put me on her C2 & reviewed, that was a huge compliment. Last week Mrs.theKing reviewed my newest story, and I actually asked on Twitter if I was being punk'd! I was like, you wrote Poughkeepsie, you shouldn't even know my name! Apparently she tweeted about the story too and I was giddy all day. Basically anytime any author that I respect even gives me a glance and I'm freaking out. At heart I'm a fangirl, so there's a lot of squeeing.
MMM: If you could beat the shit out of one Twilight character, from the book or movie, who would it be? How would you do it and why?
W75:
Bella. I know, she's our heroine. But she can be so annoying! So many times I've wanted to yell at her or slap her upside the head. I'd do it the old fashioned way too, lots of rings on your fingers & a pair of Doc's. A simple beat down is effective enough.
MMM: What is your favorite curse word?
W75:
Fuck. Probably cliché, but it can be a noun, a verb, and an adjective. It can be inserted in the middle of almost any word- unfuckingbelievable, absofuckinglutely. It's multi-talented.
MMM: What do you HAVE to read the moment you see an update?
W75:
University of Edward Masen
. I love knowing that every Saturday when I wake up it will be in my box. In box that is.
MMM: What is/was your favorite smutty story?
W75:
All of Me by Flibbins, holy hell it's flaming hot.
**MMM frantically goes to find the story**
MMM: In 40 words or less, tell our readers about your other WIP '100 hours'? I must admit, I'm a little addicted already.
W75:
Thank you, did that count towards my 40 words? Bella has a 4.0 GPA & volunteers at the hospital. Edward is pierced & has tattoo's & has to serve 100 hours community service at the hospital. She has a wild side that he doesn't know about. Yet.
MMM: If Heaven exists, what would you like to hear God say when you arrive at the Pearly Gates?
W75:
LOL, She would say, "Wine to the right, men to the left. Everything else, in between."