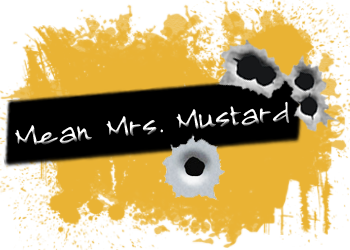 Last summer my beta suggested I check out this rather small story called 'Hand Me Down' about a pregnant Bella who is left with nothing. Imagine my surprise when I fell in love with the story and put two and two together as I realized that the author was none other than one of my loyal readers,
Hope4More
.
I was hooked on the story and so disappointed when it ended, not because it sucked, cause it was fabulous, but rather because she didn't have something else lined up to work on. Lo and behold a few weeks ago my face lit up when I found an alert in my inbox notifying me of a new story,
Taking Me Home
.
I'll be honest with you, I ALMOST cried with the very first chapter, which is a prologue. Bella was a successful reporter back in Miami and had a loving boyfriend, a great apartment and life was truly going well for her until she gets a call in the middle of the night shattering her life into a million pieces. Bella has suffered a major loss in her life and finds herself in Jackson Hole, Wyoming forced to care for two small children, while dealing with the Cullens', who all have issues of their own. Alice was estranged from her parents because she chose Jasper, Emmett and Rosalie live in California with their kids and Edward has been living in Australia doing god knows what.
This is a Bella and Edward story at heart, though it may not seem like it at first. They have a somewhat unlikely alliance in the story, which makes it all the more appealing the more time they spend together. However, those moments are few and far between right now, although that is clearly turning a major corner since Chapter 9 was recently posted.
I really don't want to give too much away, but here's a small snippet of what you can expect from the heartbreakingly wonderful story Taking Me Home.
Feeling the need to unwind and relax myself, I removed my own stress by taking a hot shower and putting on my oversized flannel pajamas. I was happy I had remembered to pack my fuzzy slippers and I slipped them on as well. The rest of my clothes were being shipped, although most of them would be worthless in this climate. At least until Summer hit.

Once I was cleaned and warm, I made my way back to the living room to see that Charlie had indeed left and Jamie and Ty were busy watching some highlights on ESPN. Looking around the room and not seeing him anywhere, I wondered where Edward had wandered off to.

I turned back to go back down the hall, to see if he was with Brandon. Since they were the only two who were not in any other part of the house I didn't have any other idea as to where they could be.

Brandon's door was cracked and I peeked into the room and saw that Edward was lying in bed reading a book to Brandon. Brandon was holding onto moose with one hand and with the other, was running it through the top of Edward's messy hair. It was so cute that I actually had a few tears well in my eyes. It was a very sweet scene.

Silently, I quickly walked away not wanting to disturb this moment. I was also hoping in that moment and after the hellish day I had, that Edward was going to hang around for a little while. I knew we needed to get to know each other much better, but I was ready to admit that any help I could get…I would gladly take.
Now check out the interview with the lovely Hope4More, and then go read the story. It will be particularly poignant to you if you are a mother, so I am forewarning you to have tissues at hand. Yes, even I read heartbreaking stories, even though they never make me cry, because as we know, Mean Mrs. Mustard doesn't cry. I seriously think I may not have tear ducts.
MMM: How did you get started with both writing and reading fan fiction?
H4M:
I have always put my thoughts on paper, starting at the age of 7. Plus, I wrote a couple stories on the Grey's Anatomy MB. I started reading FF, when a friend told me about the awesome stories on there about Twilight.
MMM: What inspired you to write 'Taking You Home?
H4M:
I visited Jackson Hole last September and fell in love with the location. Then the idea for Bella to take care of someone else's kids came to me and the trials and tribulations that would follow. Plus, I seem to have a need to kill off a character in my stories.
MMM: When you started writing fan fiction, were you ever discouraged about it? Maybe worried that people wouldn't like your writing? If so, what did you think about it?
H4M:
I set some really high standards on my first story, and failed to meet them. So I was discouraged with myself right away. Also, there are some awesome writers on FF, so that is intimidating in itself. Of course you worry that people won't like your writing or criticize you and say it's stupid. I was most terrified to write a lemon. I didn't want it to be like everyone else's story, which is hard to do. Since everyone starts to regurgitate the same thing.
MMM: What are some things you tend to steer away from when writing a story?
H4M:
I tend to steer clear from anything High School...or a profession I'd have to do a ton of research on. Plus, I won't ever do a story about her being sexually abused...especially writing about the act itself.
MMM: 'Taking You Home' is based in Wyoming, which is not usual for stories these days that are centered in New York City, Seattle and Chicago. What made you want to base it there?
H4M:
Well I have read a story that took place there already (
Cabin Fever
), however after I visited there myself...I just knew I had to write a story about it. Plus, I read a book recently about life on a ranch and I loved it, so I wanted to run with it. I love reading different stories myself...so I guess that's why.
MMM: Do you listen to music when you write? If so, what do you like to listen to?
H4M:
I always listen to music when I write. A lot of the time, I put my iPod on shuffle. However, with this story I have varied from Rascall Flatts to Coldplay to Journey. I really like all kinds of music, well maybe not classical. I do include a song that goes with each chapter.
MMM: Is there something you don't feel comfortable reading or writing? Femslash? Slash? Anything involving Jessica Stanley? If so, why?
H4M:
I won't ever read another story where there is heavy abuse against a female. Some stories take it so far, that it makes my stomach turn, that is not entertainment to me. I also am not a fan of Jacob/Bella pairing. Otherwise, I can do any pairing of couples. Don't have a problem with slash/femslash.
MMM: What are your top 5 favorite FF's you've read?
H4M:
Bitter Sweet Symphony, Best Man, Emancipation Proclamation, Cabin Fever, The Misapprehension of Bella Swan
(most of these aren't completed, but I love them)
MMM: What stories do you recommend for our readers?
H4M:
A reviewer of mine, asked me to take a look at hers. One of the best T-rated ones I have read yet. It's called,
Change of Heart
. I also recommend,
Silver Strand Nights, The Game That Changed it All, The Man Who Can't Be Moved
, and my latest read....
The Weight of Words
. Although, any of my favorites would be a definite as well.
MMM: What do you HAVE to read the moment you see an update?
H4M:
The Misapprehension of Bella Swan
. Although, if you leave me hanging with a huge cliff hangar...then I will jump at the chance to read that when it posts.
MMM: Have you ever had any surreal moments in fic? Times where you wondered what the hell you were doing, or shocked that something happened?
H4M:
I have read stories and had ah-ha moments. Where I think, wow...never thought about it that way. I like it when the writer makes you think or you can't shut your brain off from the story. I was really shocked in one story, when one of the main characters was killed.
MMM: If you had to mismatch the canon pairings who would you put with who and why?
H4M:
MMM, knows this one. It would be Emmett and Bella. I just love Emmett's carefree ways, and I'd have fun writing him. I actually had six chapters wrote with them as a pairing, but shelved it. After talking to a few of my FF friends, not many were biting at the duo. Plus, Taking You Home came to be and I ran with it. (For the record, MMM liked what she had read of the Emmett / Bella pairing!)
MMM: And which pairings drive you crazy and why?
H4M:
Jacob and Bella. I guess I'd like to blame Stephanie Meyer for this. He seemed so desperate in the books, and I hated how he manipulated Bella in the books. Although, she did allow it. So she was partially to blame too.
MMM: What is your craziest fan encounter or review?
H4M:
My craziest review came from a reviewer in Hand Me Down. This girl went off on how stupid my characters were. Then continued to PM for days about it. Even my kind remark of that's her opinion did not deter her. She finally stopped after a week.
MMM: Did you ever have an OMG moment in FF? Like someone reviewed you or rec'd you and you literally squeed?
H4M:
Hmm, my OMG moment happened last week. A reviewer told me that Coldplaywhore recommended my fic, and I actually called my beta and raved about it. Mainly because I have loved everything this girl has ever wrote.
MMM: If you could beat the shit out of one Twilight character, from the book or movie, which would it be? How would you do it and why?
H4M:
Sorry, but I have three. First, Jake...for all the reasons I listed above. Second, Edward. His leaving Bella and the reason behind it were pathetic and I hated his father-controlling antics. Third, Bella. The girl needed to stand up for what she wanted. She was to brow beaten in my opinion, and allowed two guys to determine her happiness.
MMM: What is your favorite curse word?
H4M:
Fuckery
MMM: What is/was your favorite smutty story?
H4M:
Hmm, I can't remember all that I've read. I guess I will go with
Bitter Sweet Symphony
. Wouldn't we all have liked lessons from that Edward?
MMM: If Heaven exists, what would you like to hear God say when you arrive at the Pearly Gates?
H4M:
I guess I'd love for him to say...'Welcome. I have someone that has been dying to meet you. George Clooney, this is ..."