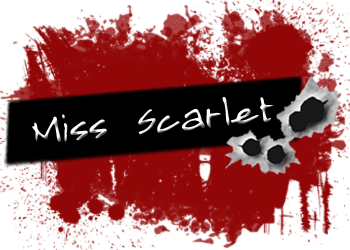 Buongiorno. So I was looking for some new stories to keep me entertained during some of the down time between my special jobs. But an acquaintance of mine suggested this funny little cute story to me.
Summary

:
Bella Swan applies for the job of PA to the rude, arrogant and distant Hollywood star Edward Cullen. Will she be able to do her job without letting feelings get in the way? A/H Lush Lemons Graphic and language.
Parere Miss Scarlet (Miss Scarlet's Opinion)
In help wanted you get all your favorites really. You get a clumsy, snarky Bella. A hot tempered Edward. Fashion forward Alice. And a Jasper who gets high on a plane and swears by the power of grayskull. Wait, what? *laughs*
This story is about Bella who works for a personal assistant company. The job of being Edward Cullen, the hottest movie star out there, PA comes up and Bella goes for it. With the support of her best friends Angela and Seth she goes. At the interview she makes a real good impression by falling and her ass but no other than sex god himself Edward helps her up and it's like love at first sight.
Through out this story you go with Bella and Edward on their journey to trying to make it work in not the most ideal situation.

"I can help you practise your lines if you want?"

He frowned and then smiled, the right corner of his mouth turning up into a crooked grin.

"Ok," he moved towards me looking at the manuscript. He pointed to the page half way down. "Can you start from here? This is where I keep losing it." He glanced up at me almost waiting for me to say no.

"Ok, so I'm Ella?" I asked as he chuckled.

"Well, unless you want to be Mike?"

I smiled and rolled my eyes at him. I cleared my throat and shoved my hair behind my shoulders, trying to sit up straight.

"Mike, tell me it's not true. Tell me its all lies." I looked at him from the corner of my eye to see him looking down at his hands, his face composed and calm.

"I can't, Ella. I can't tell you its all lies because." He paused taking a deep breath. "It is the truth. I wanted to tell you, believe me I did…but I just couldn't, I'm sorry."

"Sorry? Sorry? How can you sit there and tell me you're sorry when you've known about this the entire time we've been together?" I coughed nervously as I saw the next line and I felt the lounger shake a little as Edward chuckled.

"Did you know about this when you were…?" I drew in a deep breath. "When you were fucking me?"

"I never fucked you, Ella, never." He breathed in deeply.

"Oh, really, so what would you call it?"

I moved so that I was facing him, feeling myself getting into the part, my voice rising slightly in volume.

"I never fucked you, baby" His voice became deeper, more seductive. "I only ever made love to you."

I felt him move slightly.

Was he closer to me now?

"Making love? You never made love to me, Mike."

"How can you say that, Ella, the way I feel when I'm with you, when you touch me? I am everything when I'm with you and nothing when I'm not."

He sighed, running his hand through his hair again.

I paused for a second watching him as he said his last line, his eyes were on mine waiting for me to continue.

"What are you saying, Mike?"

"I'm saying that I can't live without you, Ella, I need you."

"But you lied to me…"

"I know, baby, but I did it to protect you. I had to, Ella. I'd never forgive myself if something happened to you…"

He trailed off watching me as I scanned the page for my next line.

"Mike, I need to hear you say it." I looked at him as a small smile crossed his mouth.

"Ella, I love you, I love you, baby, I love you." He moved closer towards me, his breath washing over my face.

I felt my heart kick up a gear as he looked at me.

"How much, Mike? Tell me how much you love me."

My voice was almost a whisper now. I fixed my eyes on his as he moved closer again.

"Ella, baby." He put his leg at the back of me, his eyes never leaving mine. "More than my life's worth."

He moved again slowly, putting his hands gently on either side of my face before he moved his lips towards mine.

I held my breath as I felt his mouth mould slowly but firmly against mine.