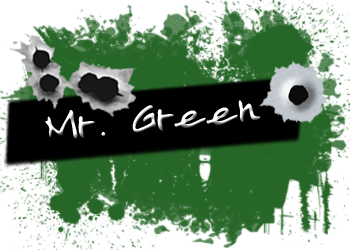 I really can't remember how I stumbled upon this gem, but I know for sure it must have been fate, like Balenciaga and me, and today, I have the honor of introducing the fic,
The Man Who Can't Be Moved
by
Jenny0719
. I have to say, I love that girl to death! She writes amazing fics, yes, more than one, and all of them are great! You all know that I'm a sucker for HollywoodWard, but what you don't know is that I am also a sucker for JaguarWard. Yes, Edward is the older man! I can imagine you ladies looking up at me now. We all love experienced Edward, don't we? It makes FF much more lemony.
I won't keep you here for long; I want you all to give this a go. Here's a quick summary: TMWCBM is about Bella, the newly hired assistant for the Hollywood No.1 actor, Edward Masen. Sparks flies, Edward tries to push his feelings away while Bella is in denial of the ones she has burgeoning inside of her. As we all know, denial just makes people fall in love faster. However, this would not be a love story without obstacles, and of course there are plenty of those around. Let's see if Bella can handle the pressure of dating America's favorite man and see if Edward will be able to help Bella get past her personal insecurities.
I love how Bella and Edward are as a couple. I love seeing the change in their character especially in Bella. Her upbringing, (i.e. being around Renee) made her insecure about relationships and she's simply unable to 'love' someone. Plus, we have many lemony parts in the story and they're just fantastic!
Apart from that, I personally have a secret crush on Samson, Edward's French Mastiff. I find Bella's reaction towards the dog hilarious. I just simply love the dog! He makes Bella do the funniest thing. Enough said, here's a small teaser!
"I'm kissing Edward Masen on the side of the road. In the rain. After he told me he loved me. I'm living every girl's fantasy."

I hummed. "I suppose you are. I do, though. Love you, that is. More than should be possible at this point in our relationship, seeing as though we're just starting out."

"We have a relationship?" she asked coyly.

"We do. Unless you are completely full of shit and said all that just to get to my pecker," I teased.

"Edward Masen has a sense of humor. Who would have thought," she said against my ear.

"I have moments."

"But I'm not full of shit," she whispered. "And I've never said this to anyone before, so here goes." She took a deep breath as her heart hammered against mine. "I love you."

The pleasure that raced through my veins was indescribable.

"Say it again," I said softly, pulling back to see her. "I want to hear you say it again."

She smiled affectionately up at me as I studied her face, memorizing the way she looked at this exact moment. The way her hair fell over her face, the droplets of water caught in her eyelashes, and the faint pink of her blush that tinted her cheeks. "I love you," she repeated.

I took her lips with mine again, nibbling on her bottom lip, causing her to mewl into my mouth.

She abruptly pulled back and gave me a wicked grin. "You mentioned something about me getting to your pecker. How close do you think I am at this particular moment to actually getting to it?"

I laughed once and pressed her against me so she could feel the effect her kiss had on me. "Close, love. Very close. But I think we should determine the parameters of our relationship before I take you to bed. I don't sleep around," I said in all seriousness.

"Parameters?" She snorted. "What are you, a mathematician?"

I raised my brow. "Making fun of me already, are we?"
The two of them are adorable, right? Now, please put your hands together for an interview with the author herself!
Mr.Green: Good morning, Jen! It is a pleasure to interview you! First thing, how did you get started with FFn?
Mrs.B:
A friend of mine actually reads a lot of Fan Fiction, and I had just finished reading Stephenie Meyer's partial draft of Midnight Sun and was left wanting so much more of Bella and Edward. It made me curious to see what everyone else's ideas for the twosome were and what kind of alternate-Twilight scenarios were out there, so I decided to see what she (the friend) was talking about. I read a few smutty things but wasn't really hooked on anything until I read Holding Out For You. I don't know why, but I remember thinking "I could do that..." last April. And so I did. Defying Gravity was the first story I wrote and while it's rough (and certainly not my best work), for it being the first story I've EVER written, much less put out there for others to read, I think it turned out all right.
Mr.Green: I actually enjoyed Defying Gravity too. Anyway, did the idea of TMWCBM just pop into your mind at night like Twilight did for Stephenie Meyer?
Mrs.B:
Yes! I heard The Script's song The Man Who Can't Be Moved for the first time one day last summer and went to bed. I woke up with this vivid image in my head of the final chapter of TMWCBM. While I can't get into details because the story's not that far yet, I sat down and outlined it the next morning, putting my own spin on the story of the song and made sure it was not going to be anything like it (or the other personal assistant stories out there), even though I wanted to use the title for the story. I wanted people to read it and wonder why I'd named it that until they finally got to that part that demonstrated it all... Edward was so loud that day, I immediately put chapter one on paper just so I could work on the story I was in the middle of writing, Summer Nights.
Mr.Green: I actually have googled the lyrics! It's a sad one. Is any part in the story based on your personal experience?
Mrs.B:
Actually, yes. There are comments and scenes I take from real life and incorporate them into the story. The comment Emmett says about a sawzall and Black and Decker was actually taken from my friend Matt saying something very similar one night while we were drinking. And when I write Bella, I use a lot of my own personality traits for her. I'm snarky and I'm bitchy, but I'm friendly, and trustworthy, and ridiculously insecure (just ask my beta, Stratan).
Mr.Green: I think you are really friendly, and I'm sure others do too! Have you ever worked for a celebrity since your FF does go into some details about the work of an assistant and agent?


Mrs.B:
Nope. Any detail you see has been researched like crazy. I have combed tabloids and Google and Wiki and watched movie after movie and read book after book to make sure everything I say is accurate. And if I don't know the answer, I simply ask Stratan, because the dude knows everything. He's my Stratapedia...
Mr.Green: Woman, how do you find the time in the world to do it all? You're a busy mother, wife AND you have two FFs to update at once?
Mrs.B:
Time Management!!!! No, really, I don't know. I'm extremely lucky to have the life I do and that the stories I've written have never failed me; they always speak to me.
My girls go to school and it's just me and Little Man hanging out at the house while Mr. B works. I work from home, so when I'm not busy doing expense reports and taxes and mom-like duties/chores, I write. I guess the best way to describe it is that I don't push it. Regardless of which story I updated last, if something comes to me, I immediately jot it down or type it up because I could lose it in a blink or get too busy to take time out to write again. It comes to me fast and furious at times and I could sit down for an hour or two and have 10K words hammered out before I even realize it. I think that's the key (for me), because I don't spend my life obsessing about getting the next BtSatM chapter or TMWCBM chapter out there. If I'm not feeling it, I do something else like clean my house or read a book. Eventually, it comes to me.
Mr.Green: Any favorite authors? Favorite stories?
Mrs.B:
Well, I'm still so bad about reading Fan Fiction, but I do have some on my favorites/alerts list that I love, as well as some that I'm dying to take the time out to read.
Just Wait
is slaying me at the moment. I want to hug Stutterward and beat the shit out of Bella all at once. It's so good, I read to chapter 40 in two days.
The Misapprehension of Bella Swan
is one of my faves in progress. I just like hunterhunting, and I think we all loved
Clipped Wings & Inked Armor
to the point of clinical insanity. Same goes for U
niversity of Edward Masen
and
Master of the Universe
. Icy kills me every time. The whole damn thing has just been well thought out, well written, and unique, even though it has the much-used D/s theme.
Emancipation Proclamation
is something I look forward to pulling up with a glass of wine and spending a good thirty minutes reading, because you know kharizzmatik's going to take a while to tell it to ya.
GYNAZOLE
by Mrs.TheKing just cracks me up, though I really miss Poughkeepsie. I would love to get it and reread it when it's published.
I am dying to read
Help Wanted
but am going to wait until I finish my next story first because I understand that the Edward in that fic is similar to the Edward I have thought out for that one, and I don't want any kind of outside influence when I write it. I want to read
100 Monkeys, Bella Swan: Kidnapper, Making the Cut, Maybe I'm Falling For You
... The list just goes on and on.
Mr.Green: Which pairing of Twilight characters just make you feel ill?
Mrs.B:
I'm not a big fan of slash, even though I have no reason in particular for it, so I guess anything like that would be considered in this category. And I despise Jacob/Bella fics. Sorry, I'm Team Edward all the way.
Mr.Green: What's your favorite curse word?
Mrs.B:
Pfft. You want me to pick just one? Jesus. Um, okay, I'd have to say "fuck" because it has the most uses. Nouns, verbs, adjectives, you name it; it does the job for you.
Mr.Green: If Heaven exists, what would you like to hear God say when you arrive at the Pearly Gates?
Mrs.B:
"You've been such a bad little human, but it's okay. I'll take you anyway." That would be fuckawesome.
Mr.Green: Interesting. If you could switch your life with ONE person, who would it be? Why?
Mrs.B:
I have no answer for that. Seriously. No one in present time interests me enough to want to give up my life for. And historically... Well, I love all kinds of history, from the Greeks and Romans to Renaissance and Medieval times. I am a sucker for anything archeological when we travel and am a avid reader of things that have an amazing storyline, but teach you things at the same time. It's one of the reasons I love UoEM so much. The Divine Comedy is one of my fave classics.
Mr.Green: What is your favorite kind of poptart?
Mrs.B:
Bwahaha. That's too funny considering. I JUST Twittered that I was eating one of my daughter's strawberry Pop Tarts this morning. Hmm... I'd have to say Brown Sugar Cinnamon. It was what I ate as a kid before school each morning.
*-*-*-*-*-*
She's one of a kind, isn't she? I would have loved to interview her longer, but she is now in her Louboutin heels and is running off to catch a plane to LV! She's one lucky h00r!
So off you go, my pretties. Run, hop, skip and jump to read The Man Who Can't Be Moved! You will not be disappointed! Oh, and don't forget to check out her other stories as well, they're equally brilliant!
Lastly, RoseArcadia is to be credited for the beautiful blinkie! Gossip_bangkok is the maker of the banner.
Twitter:
http://twitter.com/JennyB0719
Twilight Thread:
http://www.twilighted.net/forum/viewtopic.php?f=44&t=7825&p=840258#p840258
*Note: Thank you to Mcc101180 for her red penning! I love you a thousand Balenciaga Part Time!*