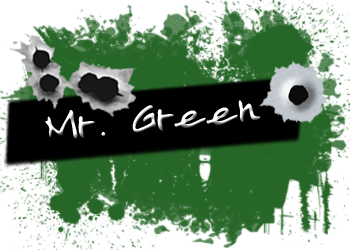 This week, I am not going to be rec'ing out a fic, instead, I'm going to introduce you to one of the 'well-known' ladies in the fandom. She's the maker of countless of blinkies that can be seen on the signatures of Twlighted Forum users. This amazing lady's name is RoseArcadia (a.k.a. the Blinkie Queen).
She has made blinkies for ChampagneAnyone's '
Guardian
', Ericastwilight's '
Kiss Me Now, Kiss Me Never
', MandyLeigh010's '
Code of Conduct
', Jenny0719's '
The Man Who Can't Be Moved
', Kharizzmatik's '
Emancipation Proclaimation
', 107yearoldvirgin's '
Eight Days A Week
', SebastienRobichaud's '
University of Edward Masen
' and many more. I would list them all if I could, but it would take me AGES!
All of these blinkies are beautifully thought out and well crafted. They are so different from one another and give out a great summary of the story. I think the saying, 'a picture is worth a thousand words,' is a good definition of a blinkie.
Rose also has her own blog where she and a special guest review the FF Rose has made a blinkie for. It is worth a visit, Mr. Green guarantees.
Without further ado, please welcome, Rose Arcadia.
-----
Mr. Green: How did you discover FFn?
Rose:
Wait, wait, wait, hold that thought...*
runs to grab a Rum & Coke
*...ok, so what? What was the question?
Oh yeah, well, shit, same way I started everything FF wise, because of Jajo! That BBF of mine got me to read Twilight, which was insane, because I had a Rodney Dangerfield way of thinking as far as reading goes ("Who has time? I see the movie. I'm in and out in two hours"). Then fuck me if I didn't enjoy the hell outta it and want more. She then pointed me toward FF right before she started writing it herself. Now, all I ever do is read. Go figure!?
Mr. Green: I had to Google Rodney Dangerfield, you know… *searching for Vodka*
Rose:
You've never seen 'Back to School'? I've got the DVD somewhere...and Vodka, eh? I'm sticking to Rum, I'm an Island girl, ya know! Ok, next question...
Mr. Green: Did you start making blinkies right away? If not, how did you?
Rose:
When Jajo's story 'Good Looking Loony Toons Stalker Guys' was up for a Twific Indie, she asked me to make one for her. The problem? I didn't know how the hell to make them!!!
Mr. Green: How did you learn about making blinkies? *mixing Vodka and orange juice*
Rose:
Google, my friend, gotta love it! I found a free animated gif program online and quickly figured it out. I used that same program for the longest time, even made the CW&IA blinkie with it. Later on, like, last summer (shit, has it been that long!) I got Animation Shop 3 and I've been using that ever since. Freakin' love it!!!
Mr. Green: What are your five favorite fics?
Rose:
Good question Chica, damn, you know me too well! Easy, here ya go:
1.
Emancipation Proclamation
by Kharizzmatik
2.
Master of the Universe
by Snowqueens Icedragon
3.
The University of Edward Masen
by SebastienRobichaud
4.
Good Looking Loony Toons Stalker Guy
by Jajo (I'm a werewolf in this one *
giggle
*)
5.
Stripped
by Punkfarie & Vamp_sessed
***All the blinkie codes for these stories are also on my blog...what, you think I wouldn't make blinkies for my top 5!?***
Mr. Green: Of course not! They all look wonderful by the way.
Rose:
*blushes like a fucking Bella
*...aaaah, thanks Chica!
Mr. Green: Any memorable moments in the fandom?
Rose:
I've had a ton of awesome moments, but nothing beats the one from a few weeks ago, on my birthday...it was just past midnight on my BDay, and I can't sleep. I hop on Twitter, then suddenly, all these Chica's change there avi's to this RoseArcadia birthday wish avi! THEN, these birthday blogs and threads from gossip-bangkok, AllyinPerth, Eviekinz & Bleriana start popping up. I was shocked! I screamed I was so shocked (which was not smart, I woke up my 3 year old angel...sorry Baby)! I saw all these amazing messages, banners, blinkies and stories from authors that I've worked with and other friends that I've made in the fandom. I can't get over it! It was too awesome!!! I'm a lucky bitch, I have a lot of great friends and family in my life and I've always had amazing birthdays. But damn, that was the best start of a birthday ever! I don't know how I could top it!
Mr. Green: Yes, I've heard that you've got a Twilight key ring from your god son. That's pretty awesome!
Rose:
My gorgeous sons and godson are well aware of my addiction, not to mention, my godson's mother is a FF writer....
Mr. Green: Which blinkie are you most proud of?
Rose:
Like you don't know...come on, you know I'm most proud of MoTU! I dig the visuals, the text, everything! I love defending it on other blogs (don't even think about claiming to be the creator, I will cut you!) and I'm damn proud of the insane amount of traffic the story got after it came out. Love that lil' fucker!!!
Mr. Green: You like Fifty huh? *giggles*
Rose:
50 Shades makes my computer chair slippery, what can I say...
Mr. Green: I haven't visited 50 Shades yet…. Favorite curse word?
Rose:
Seriously??? Ah shit, how the hell am I gonna pick just one damn curse word when they're all so brilliant! And what language, English or Spanish? Chinga tu madre, man, this question is too fucking hard, I pass...
Mr. Green: Chinga tu madre? Seriously? Bhahahaha! Thank god I took Basic Spanish 1, so I know what you're saying! However, I don't remember other crap as I was on twitter the whole time talking about Kellan talking in Spanish. Can someone actually ask him to speak Spanish in an interview? *blush* While topless would be good.
Rose:
LOL, now you're cracking my ass up, Chica! But yeah, Kellan speaking Spansh is slurp worthy material!
Mr. Green: Around how many blinkies have you made so far?
Rose:
Well, I've got almost a hundred listed on my blog. And even then, I still have some that I haven't posted yet and some that haven't come out at all yet because they're for stories that are months away from being published *gives anxious smile to EdwardsBloodType*. Not only that, but some of the stories I have listed have more than one blinkie. So, around 115-125, plus, they all come in 3 sizes...so, what, like 375ish? Wow, no wonder my wrist is getting fucked up!
Mr. Green: Yeah, no shit. I think we should celebrate when you hit 1000.
Rose:
That's insane...damn...who knows...
Mr. Green: Are you a Team Edward or a Team Jacob?
Rose:
REALLY?! Have you seen my blog's person blinkie?! TEAM FUCKING EDWARD, MAN! I mean, nothing against Jake, he's alright, but he's just not my brand of Rum. Eddie just does things to my girl bits that no other Twilight fictional character ever will. Plus, ya know, it's fucking ROB! I mean, you can't get much prettier than that! Maybe John Taylor from Duran Duran, but that was back in the day...I gotta live in the now!
Mr. Green: Well, you could be a closet Team Jacob… And who the hell is John Taylor?
Rose:
Are you fucking serious!? OMG, I'm gonna pretend I didn't hear that!
Mr. Green: What's your favorite pop tart?
Rose:
My first instinct was to tell you "Oh, I love chocolate pop tarts, they're just swell!", but then I got suspicious and looked up the definition of 'Pop Tart' on the online Urban Dictionary...you damn PERV!!! Good thing I didn't say I liked 'Cherry POP Tarts'...
Mr:Green: *searching furiously on the Urban Dictionary* No! I actually mean the food, Pop Tart? Rose, I ask every author I've interviewed that question. I have Pop Tart Obsession Syndrome, alright! *laugh* So, you're the pervy one!
Rose:
*rolls eyes*
Yeah, sure, I believe you...really
*cough*PERV*cough
*....
Mr. Green: Last question, have you received something in the mail from me? Fuck, I sound so creepy!
Rose:
*giggles*
Maybe...maybe I have...maybe it's stuck on my refrigerator with a bagpipe magnet...MAYBE, I'm finally getting off my fine Latina ass so that I can send you a postcard from South Padre Island...maybe...
Mr. Green: But not the Vienna one, right? *pouts* It's a postcard from Splitz, Wachau…
Rose:
What, no, I didn't get that one
*pouts*
Mr. Green: Bagpipe? Well, I do like Scottish men…
Rose:
*looks at Dirk lying in this boxer briefs in the bed*
Oh yeah, Baby, I have to agree with you there...ahhh, I gotta go...yeah...oh yeah, I gotta go NOW...
*jumps on Dirk*
---
So we meet the amazing, talented, funny Rose Arcadia. Go say hi to her on twitter darlings! Oh, and don't forget to go visit her awesome blog as well!
Thank you, Rose!
Twitter:
http://twitter.com/RoseArcadia
Blog:
http://rosearcadia.blogspot.com/
*Note: Thanks to Mcc101180 for her red penning!*