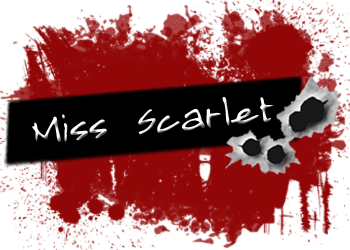 Hi! So it has been a while but I have been busy with some...
secret
jobs if you know what I mean.
*winks and smirks*
But enough of that, it's
Ericastwilight
Week! And with that I'm bringing you the first rec of the week and that is
Up to Speed.
Summary: Race car driver Edward Cullen has wrecked his car again. In desperate need of sponsors his team take on a brilliant engineer, Bella Swan. Besides trying to win the Sprint Cup, Edward finds himself racing for Bella's heart. Editing in process. Lemons/drama
Parere Miss Scarlet's (Miss Scarlet's Opinion)
Speed is what you get when you add a Race car driving Playboy with a genius hottie. You start off with Edward crashing his car and basically his career if he can't fix that car and his image. In steps Bella Swan, genius engineer and woman of Edwards dream. You take a front seat view of how Bella comes into the lives of Edward and his Family and change them all for the best. She shows Edward what true love and professional glory truly is.
And this ain't your regular Bella either. She is determined, strong, funny, and takes no shit from anyone. If she wants it, she gets it. You can basically call her a ball buster. Or a nose buster in terms of Mike Newton.
But there are some things that explain why Bella is the way she is. THAT I won't tell you because you just have to find out on your own.*smirks*

"Isabella, can I please have this dance?" Daniel extended his hand for Bella to take.

Bella leaned in and whispered in my ear, "Please come save me in a few minutes." I nodded, glaring at Daniel. She kissed my neck, raising all the tiny hairs there. Bella took Daniel's hand, and he led her to the dance floor with his hand on the small of her back. I clenched my jaw, trying to ignore the irrational emotions coursing through me.

"Edward, calm down," Jasper said as he took his seat. "She can take care of herself."

"I don't know what you mean by that, Jasper."

"It obvious to all of us, Edward. You're jealous," Alice chirped.

"No, I'm not," I snapped. "I told you before, she's not my type."

"Yeah. Who are you trying to convince?" Emmett asked. I clenched my fists in frustration. I took a few deep breaths and realized that they were right. I didn't like to see other men ogling or touching Bella.

I am jealous. I'd never really felt this emotion before, so I hadn't recognized it. I sat there playing with my leftover cake for a few minutes, while coming to terms with my new emotion. Even though I had feelings for Bella, it was something between her and me. It wasn't my friends business until I was ready for it to be.

"Edward, snap out of it. You need to save Bella. Look what Daniel is doing." Alice pointed to the dance floor.

Daniel's hand that was on her waist was moving lower down her back. I noticed Bella grab his hand and raise it back up again. What the hell? I got up and started to approach them, while he tried it again. This time, his hand went to her thigh that was exposed by the slit in her dress. Bella stopped and pushed Daniel away.

"Bella, is everything all right?" I asked Bella as I approached with my hands still clenched in fists.

"Everything is fine, Ed," Daniel said, reaching for Bella again. "Isabella and I were just dancing." She took a step back, shaking her head.

"First, I asked Isabella, not you, and she obviously doesn't want to dance with you." I grabbed Bella by the waist, pulling her behind me. "Come on, let's go get a drink, love." Daniel was just about to lunge at me, but his father put a hand on his shoulder. Daniel relaxed immediately.

"Edward. Isabella. I will see you at my office first thing Monday morning for a meeting," Mr. Blake said, and we nodded in response.

Neither Bella nor I waited around to see what Mr. Blake would do. However, personally I'd loved to hear Daniel get chewed out by his father.

I walked back to the table with Bella, who looked a little pale. She insisted was fine after I tried to get her to come and take a seat, but instead excused herself to go to the ladies room.

"Is everything alright, Edward?" Alice asked, looking concerned at the retreating figure of Bella as she approached the house.

"I think so, but she looks a little green," I answered still looking at Bella.

"Take her to her hotel," Alice said. "She's staying at the Four Seasons." I watched Bella as she clutched to the doorframe before going inside. She looked like she was going to collapse, so I rushed to her side.

"Bella, are you okay?" I asked, wrapping my arm around her tiny waist.

"No," she whispered. "Can you please take me to my hotel?" I noticed a slight sheen of sweat on her forehead, though the night was cool.

"Yes, of course. What's wrong?" We walked slowly towards the front entrance.

"I'm just a little faint and dizzy." I didn't push any further, hurrying to get her off her feet.

I gave the valet the ticket given to me earlier. While we waited for the car, I noticed Bella leaning on me more heavily. She looked much paler, and her breathing was erratic. The car pulled up; I gently took her in my arms and placed her in the passenger seat. I buckled her in and closed the door. I slid into driver's seat.

"Bella, you don't look so well. Maybe I should take you to the hospital?" I asked as I looked at her. She shook her head no. She opened a compartment and removed a bottle of water and pills. She was trembling as she took one pill and a drink of water.

"Bella, what's wrong with you?" I couldn't keep the sound of desperation and fear in my voice.

Something was wrong. With two little words uttered from her lips, my world threatened to crumble.