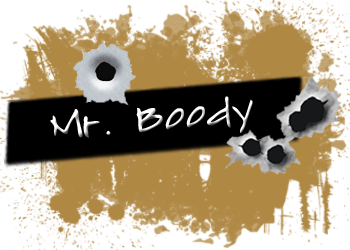 Good morning, afternoon, or evening. Hope you all are well and will continue to join us here this week at P.I.C.
Two canon recs in a row? Say it ain't say, Mr. Boody. 'Tis, 'tis.
This week the story I'm bringing you all is only four chapters in, so this maybe short, however, I still urge you all to run and read
Voiceless
by
Kitty Cullen-03
.
Voiceless is about a young woman who was picked up by the police, wandering the woods. When they found her she wouldn't, couldn't, speak. She was admitted into the hospital and at the start of the story had been there for five year – never uttering a word.
Doe, Jane

Police officers found her wandering out of the woods, clearly distressed. Appearance indicated that she had been there several days. Officers attempted to discover what had happened, victim wouldn't speak. She had no ID on her. After an unsuccessful attempt to get a statement, law enforcement officials determined that she may be a danger to herself. Victim was brought here on April 21st, 2005. Age was estimated to be 17-18 years.

Issues/Complications: Mute.

Five years. Jane Doe, as they called her, had been here for five years, and nobody had managed to discover a single thing about her. No name, nothing about her past, not a single word. The hospital called me in because I had handled a similar case in the past, and they thought that perhaps I could do this young woman some good. I wouldn't know if there was a chance of that until I got in to see her. It was only a few minutes later when, who I assumed was the Attendant, came out to greet me.
The excerpt above is from Dr. Cullen's point of view. Which Doctor Cullen you ask? Edward, of course; he is Jane Doe's doctor and a mighty smart one I might add. He goes through, and still is I presume, different therapies with her trying to find out something, anything, to help her speak.
He even brings in another specialist to assess, advice, and practice.
Dr. Alice Brandon. Alice, much like Jane Doe can't remember a thing about her past and helping people remember is her specialty. What I like most about this story is that there seems to be more than one actual tale to be told. I do hope we get to learn more about Alice and maybe even get to eventually get a glimpse at what she went through.
It is obvious that Kitty Cullen-03 has done her research in writing this story. If not, she sure makes it sound good. So far, the techniques Edward and Alice have tried have been productive and excited to read. I definitely look forward to seeing more of them.
Now, Jane Doe. Her POV is my favorite to read because it is entirely mental dialogue. She can't speak, obviously, so everything you get from her is thought and oh what fun thoughts she has. She's instantly attracted to her hot new therapist and seclusion hasn't done anything to calm her hormones. I hope we get to see lots of sexual tension in this fic because I have a feeling that that is where it's leading.
I blame his hair on these inappropriate thoughts. It was there, perched on the top of his head, looking like it had been molested by his pillow and loving every second of it. Lucky pillow.

He was still grinning like an idiot when he let go of my hand, and a part of me was glad that he was as pleased as I was. I was pretty sure I wanted him to say my name again. Funny how I could remember my name. Wonder why that is? Now that he got my name out of me, I wondered what other tricks he had up his sleeve. I wasn't surprised in the slightest when he pulled out a dictionary. I groaned-internally of course. He was gonna make me communicate. I couldn't very well argue with him, he knew I could point out words now. I gave him my 'I know what you're up to' look, and he laughed again.
Anyone who has read anything by this author before knows she doesn't normally do canon work. I commend her for branching out and giving a tiny piece of heaven to the canon world. I ask that you stop by and leave this Jasper girl some love. This story is well written, thought out, and highly entertaining.
As always, please read and review.
Until next time, Mr. Boody