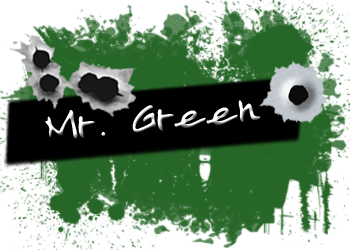 From time to time, I like to read an action fanfiction, mostly to try and get rid of the angst in my system.
Archery24
is one of my favorite action writers. She is the author of
Scarlet
.
Here's the summary: Bella is the greatest thief the world's never seen; she is only recognized by her scarlet calling card. Edward is FBI, and has been able to catch every criminal he's come across. Little do they know, they are both about to meet their match.
I love the tension between Edward and Bella at the starts. Edward was so determine on catching Bella, while Bella is so sure of herself that she was better than the cop who was trying to catch her.
Once they collided, it was obvious that there was no turning back, however, cop and a thief together that sound odd, right? But who in their right mind would deny Edward and Bella their love? In the end, will both of them listen to what their hearts say or will they listen to their heads?
I've had the chance to catch up with Archery24, and it was a pleasure getting an opportunity to interview someone like her.
Mr. Green: How did you found out about fanfiction?
Archery24:
I first found out about fanfiction about a month before Breaking Dawn was released. I had just read through all of the first three books in a row and was desperately looking for something to tide me over until the next book. I ended up stumbling upon fanfiction and immediately fell in love with all of the stories that were written for Twilight. I would spend hours staring at my computer screen, completely enthralled by some of the stories that I found.
Mr. Green: What are you top five favorite FFn?
Archery24:
I've read a lot of good stories, some of the ones that are my favorites or have caught my eye would definitely have to be "Bella Swan: Kidnapper", "Such Great Heights", "Tropic of Virgo", "The Hostage" and "Dangerous Affections."
Mr. Green: You seem to be into the 'action' genre, any particular reason?
Archery24:
Leaving the reader in suspense in at least one part of each chapter makes the story more exhilarating. I watch a lot of shows that are about spies and espionage and I always thought it would be fun to combine those aspects along with romance. Why have Bella and Edward simply having a conversation when they could be doing the same thing during a high speed chase in a really expensive car while dodging bullets? It's not that I don't love the Bella in the Twilight saga, I just think it's more fun to write her as a character that likes to kick ass.
Mr. Green: Are you a Team Edward, Team Carlisle, Team Emmett or Team Jacob? LOL!
Archery24:
Team Edward. No exceptions.
Mr. Green: Is Scarlet ending soon? If so, do you have the next project lined up?
Archery24:
We're definitely heading into the final sprint with Scarlet. I'm not sure how many more chapters it will take to write out the ending I've got in mind, but the finale is fast approaching. In terms of another project, I'm always getting hit with tons of ideas (whether any of them are any good however is another matter altogether). For one of my ideas to get turned into a story it has to really have enough substance for me to be able to expand it. Otherwise, I start writing something really exciting…and then I'm stuck with no idea where to go. So I'll start with something simple and see if grows, if it does than I really can't help but write it. As for now however, I'm mainly concentrating on wrapping up Scarlet well and I'll think about the next project more when I'm done.
Mr. Green: What is your favorite swear word?
Archery24:
I think it would have to be "damn", it's more flexible to different situations. It's especially fun to say sarcastically to someone.
Mr. Green: I can always see Scarlet or Guardian Agent in film. Have you ever think about maybe, writing a script for them?
Archery24:
Seeing Scarlet or Guardian Agent as a film would definitely be awesome, no arguments here. It has crossed my mind once or twice, but I have to say I think I prefer writing the way I do now. When writing a script, you're leaving it up to other people like the director to make your story come to life. When you write a story, however, you the writer are in charge of directing, producing, casting, etc, and it's really all your work and ideas that make the final product.
Mr. Green: In Scarlet, is there more shitz that are going to hit the fan?
Archery24:
*laughs*
You haven't seen anything yet.
Mr. Green: Are there moments, concerning your stories, where you want to squeal?? (eg. Getting a review from your favorite author)
Archery24:
I gotta say, I don't squeal very often; but what does blow me away is when I find people talking about my story outside of fanfiction. I sometimes will come across another website where I find people having discussions about my story or recommending it to other people. That really makes me smile to know that people are enjoying my stories and that something about it makes them want to discuss what they've read.
Mr. Green: What is your favorite Pop-Tart flavor?
Archery24:
I don't eat Pop-Tarts very often, but when I do I usually either choose the strawberry ones or the brown sugar ones.