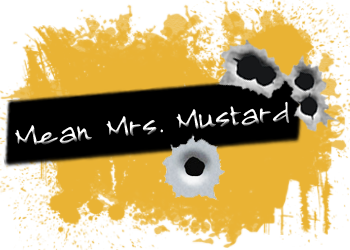 Lately, I've been reading stories that sort of step outside my comfort zone and
Relative Wind
by
Mac214
was one of those stories. To summarize it quickly, 45 year old fuck hot Edward begins a relationship with 25 year old Bella, who also happens to be the roommate of his bat shit crazy daughter, Alice. Before you go hauling off and freaking out because of the twenty year age difference, because this was something that initially concerned me, let me tell you something… you don't even notice it. Plus, it's not gross or illegal at all… hell, Mac214 even says that on her profile.
Her Edward is the CFO for an airline, a widower and loves to skydive. He meets Bella one day as her tandem skydiving instructor and the sexual tension is so fucking strong between the two of them, by the time they hit the ground they are desperate to peel each other's clothes off and the reader is just as desperate for it too. When Bella finds out shortly thereafter that Edward is the father to her new roommate, the aforementioned slagathor Alice, she tries her damnest to keep her distance. However, let's be honest here ladies… could you keep your distance if you had a gorgeous and persistent Edward trying to romance you? Yeah, I didn't think so.
The romance that blooms between Edward and Bella takes a lot of effort, because they both have fears. Bella is worried about his past and his family; whereas Edward is worried he's too old for his much younger lover, yet the attraction and love between the two of them is palpable right from the get go. Of course, their main cause for concern is Alice, who is a bitch, let's face it. She has unrealistic views on her father as well as the relationship her parents shared before her mother passed away. Alice is a schemer and is very non-canon in this story, so if you are looking for her to play Bella Barbie, this isn't the story for that. Go read something T-rated.
Speaking of ratings… this story more than deserves its M-rating (NC-17 and XXX in certain spots) and the following is proof of all that.
His fingers were on me then, sliding into me roughly. "Baby, you feel so fucking good," he moaned, his lips and nose pressed against my cheek.

I grabbed the condom from him, which he clutched in the hand braced against the couch, and ripped it open, pushing him off of me just far enough to roll it over the steaming skin of his cock. Wet tendrils of hair stuck to my cheek, some of the ends snaking into my mouth and into my eyes. I pushed the sweat damp strands away from my face with my arm and pulled Edward back down on top of me, angling my face up to catch his bottom lip in my teeth.

A drop of sweat dripped off Edward's hair and rolled down the side of my face as he hitched my thigh up over his and pushed my other to the side, the anticipation nearly a third party in the room with us. He grasped the base of his dick and positioned himself before pushing into me while I arched into him. We both moaned then, mine soft and breathy, his almost sounding like a sob. He clenched his eyes shut tightly and buried his head in my neck as he thrust into me.

"Please," I gasped, the force of his body driving me harder into the couch, a loose spring digging into my back through the tweed.
Seriously… doesn't that make you want to read it? Everyone I've rec'd it to have loved it! In fact, Mrs. Peacock literally squeals over updates and finds RW's Edward to be one of the hottest characters out there. There are not many writers who can use 'hooha' in the middle of a lemon where I don't break out laughing at the ridiculousness of it all, Mac214 is just that good.
So go on… read the interview and then head on over to the story. Don't make me blackmail you into doing it. I'm not above doing certain illegal activities to get you reading this awesome story.
MMM: How did you get started with FF?
Mac214:
I was let go from my job last year, and I'm not very good with too much free time... so I had just read the Twilight series and accidentally stumbled across Twilighted. I was only unemployed for a few weeks, but I spent every waking moment of that time reading fanfic... the first thing I started reading was Dirty Dancing With the Devil Herself by JayJayHale. Within a week or two, I had come up with an idea of my own and started writing. I like to think the Twifandom kept me sane during a hugely stressful time.
MMM: What inspired you to write 'Relative Wind'?
Mac214:
22blue and I are writing this really angsty horror fic called Ultio. It's ridiculously fun to write but incredibly dark. Both of us needed a happier outlet to balance things out, and for me that ended up being Relative Wind. I'm a casual sky diver, and I'd had this idea sort of bouncing around in my head for a while to write a little something to play up the age difference existing between Bella and Edward in the series. I also wanted to write an Alice you could love to hate.
MMM: When you started writing fan fic, were you ever discouraged about it? Maybe worried that people wouldn't like your writing? If so, what did you think about it?
Mac214:
I'm always shocked to get a positive response to my writing and ideas, so I'd say I've been more encouraged than discouraged. It's not like I never have discouraging moments - this fandom can be a cliquey place, but overall the people involved are fun and funny and sweet. I've made some amazing friends.
MMM: What are some things you tend to steer away from when writing a story?
Mac214:
I have a huge, long list of fandom cliches I avoid like the plague - things like referring to Alice as a "pixie" and crap like that (not to mention lemon cliches - dripping juices, heated cores, etc). I can't see myself writing anything like incest or something like that. I try really hard to find ways to do things that are unique - so I tend not to put my characters in situations I've seen a million times if I can help it. I'm sure all writers try to be unique, but I actively work on trying to surprise folks.
MMM: In Relative Wind you write a rather sexy DILFward. Have you ever had any negative backlash because there is a twenty year age difference between Bella and Edward?
Mac214:
Very few people have been genuinely disgusted with the age difference. A few have been sort of grossed out until they realize Brad Pitt is Edward's age... and who amongst us wouldn't throw down with Brad Pitt, right? Bella was initially going to be a bit younger, like undergrad aged... but 22blue convinced me to make her slightly older to make it less squicky. There's been more negativity about the political content of the fic - Bella is getting a Master's in Political Science, and she has a very polarized political view, as does Edward. Alice has the opposite political views. The vast majority of reviewers have taken it in the spirit in which I intended - which is to say that I use their views as a vehicle to spark arguments between characters and demonstrate family dynamics. One or two reviewers have flipped out, accusing me of trying to make a political statement. What I found most interesting about all of that is the few who complained were pissy about Bella's political viewpoints but not Alice's.
MMM: You write quiet a steamy lemon in RW, did you ever think to yourself… what the hell am I doing? A lot people think it's difficult to write lemons… any advice?
Mac214:
I really enjoy writing lemons, which is a surprise to me. Luckily, I've improved since my first one, which was this three chapter long monstrosity in Things That Go Bump in the Night. I was really thrilled to be nominated in Kassiah's Golden Lemon Awards for scenes in Seismic Hazards (Best Oral Sex) and Love Park (Best Group Sex), and the response to the lemons in Relative Wind has been really great. My advice on lemon-writing... avoid using flowery romance novel-esque euphemisms and try to make it realistic but emotional. Sex is more than just insert A into B. There's saliva and sweat and passion; I want to read about the feelings Edward has for Bella and Bella randomly wondering if she left the iron in the middle of things... because that's real. I don't want to read about Edward's "steel manhood" being inserted into Bella's "love canal." And for the love of grass and all that's green, if pussy juices are dripping down a leg or Edward can smell Bella's "arousal" from four feet away in a crowded room, get thee to a gynecologist... because that shit just ain't healthy.
I think a lot of writer's read other people's lemons and try emulate. Dare to be different. 22blue and I were just talking about this last night - there are a limited number of words you can use and a limited number of ways bodies can come together (no pun intended), but it's always possible to infuse sex with passion and joy and love and creativity. It doesn't have to be blow job, fingering and oral sex, actual sex, the end (in that order).
Lemons are a hot button issue with me - can you tell? ;-p I've been threatening to write a small-dicked Edward for quite some time now, just because it would be different from the norm.
MMM: As someone who collaborates with other authors in stories myself, I'm curious to get your take on it. Do you and 22blue have a process in place regarding how you write? If so, enlighten our readers.
Mac21
4:
My collaboration with 22blue came as a pleasant surprise. I'm not always great at working with others, but she's really awesome. She came to me with the idea of doing a very sexually manipulative Darkward. Together we brainstormed about ideas for a plot... and Ultio just sort of developed magically. We outlined extensively before starting to write and then decided we'd each write alternating chapters. I wrote the prologue and chapter 1, so the way it has worked out is I write the odd numbered chapters and she writes the even numbered chapters.
We have a pretty good process. As an example, I'll write a chapter and send it to 22blue for review. She'll make notes and suggestions and send it back to me. I'll think about it and make adjustments and rewrites and send it back. We'll go back and forth until we're both happy. Sometimes one of us will get stuck, and the other ends up writing part of a chapter, etc. We've ended up rewriting things in response to pre-reader or beta feedback. It's very collaborative, and our writing styles are very similar so it works out great. One of the greatest compliments we've gotten is that no one can tell what she's written and what I've written.
One of the most fun things we did was get together on Google Docs one night at the same time and write a conversation between Edward and Jasper. I was Edward and she was Jasper. It was not only fun, but it produced a really tense scene that both of us really like. We work really well together, and it's given me confidence that I could possibly work collaboratively again in the future. I'm working on the outline of a fic now that's Emmett-centric and AU, vaguely crackfic-ish - 22blue and our friend Sue have been collaborating and brainstorming on the plot, although I'll do the writing. I'm hoping the idea isn't funnier than the actual story.
MMM: Is there something you don't feel comfortable reading or writing? Femslash? Slash? Anything involving Jessica Stanley? If so, why?
Mac214:
I hate real person fic. Hate it. I've beta'd one or two chapters of RPF fics for Project Team Beta, and it just makes my skin crawl. I can't really explain why, other than to say it seems a bit too stalkery for my tastes. Anything else is fair game for me - as long as it's well-written, well-plotted, cleanly proofread, and unique, I'll give it a shot.
As for writing, I don't think I'd be comfortable writing in an experimental style. I'm too wed to normal grammar and punctuation to feel comfortable with that. Obviously I wouldn't be writing RPF, but all other genres are appealing to me if I have a good idea for a fic.
MMM: What are your top 5 favorite FF's you've read?
Mac214:
Poughkeepsie
- Mrs. the King,
Tropic of Virgo
- In a Blue Bathrobe,
Hydraulic Level Five
– Gondolier,
The Mirrors
– adorablecullens,
The Elite
- Fate.of.Gabriel
MMM: What stories do you recommend for our readers?
Mac214:
I Run to You
– MidnightTrain,
Eye Contact
- Silver Sniper of Light,
Becoming Bella Swan
– BellaFlan,
Empires of the Mind
- Hibbleton78 and
Dead Confederates
- goldenmeadow
MMM: What do you HAVE to read the moment you see an update?
Mac214:
I drop everything for Hydraulic Level 5. If I'm driving I will pull over to read it.
MMM: Have you ever had any surreal moments in fic? Times where you wondered what the hell you were doing, or shocked that something happened?
Mac214:
I think it's kind of surreal to be interviewed. ;-p
MMM: If you had to mismatch the canon pairings who would you put with who and why?
Mac214:
While I primarily write canon couples, I'm not afraid of mixing and matching. I've written Bella and Jasper, Emmett and Alice, Emmett x Edward x Bella, and in my Twilight 25 prompts, I wrote a little bit of everyone. I particularly like Emmett and Alice together, or Emmett and Edward. I just like Emmett, period. But with Alice, I like the juxtaposition of giant and tiny, and with Edward, I just think it's hot. I have a thing for Kellan Lutz.
MMM: And which pairings drive you crazy and why?
Mac214:
I don't think I really have one. Any pairing can work if it's written correctly. I will say I don't understand the automatic Tanya hatred so many seem to have.
MMM: What is your craziest fan encounter or review?
Mac214:
I got reamed a few times in reviews for ending Love Park the way I did. There was at least one death threat. That was kind of strange. And then there was the reviewer for Relative Wind who accused me of hating Baptists because Bella negatively references Westboro Baptist Church... I just felt sorry for the reviewer, because really, who likes Fred Phelps and active discrimination against gay folk?
The funniest is yet to come in terms of fandom moments - I've convinced 22blue and katinki to join me in a few months to go sky diving at my drop zone. There are a few others in the area that have expressed an interest in joining us, which will be a ton of fun if we can pull it off. I almost feel sorry for the drop zone - they won't know what hit them!
MMM: Did you ever have an OMG moment in FF? Like someone reviewed you or rec'd you and you literally squeed?
Mac214:
Every review and rec I get makes me squee like a little girl. I will say I get unusually excited when I see people talking about Relative Wind or Ultio on Twitter. And I was really excited when Ninapolitan, a self-professed wussperv, gave Ultio a blue ribbon on Twilighted (she's our validation beta).
MMM: If you could beat the shit out of one Twilight character, from the book or movie, who would it be? How would you do it and why?
Mac214:
Alice. She's the character most written as a total cliche - pixie-like, shopping-obsessed, eternally excited. And Bella - because she let Edward get away with waaaaaaaaaaaaay too much stupid macho crap, plus she named her half vampire demon spawn Renesmee.
MMM: What is your favorite curse word?
Mac214:
Fuck or any variation thereof.
MMM: What is/was your favorite smutty story?
Mac214:
There's some fairly hot sex in Master of the Universe and 22blue has a way with the lemons - Hints of Me is great!
MMM: If Heaven exists, what would you like to hear God say when you arrive at the Pearly Gates?
Mac214:
You've been a very good girl - Kellan is waiting for you, naked and ready with a plate of Eggs Benedict. Oh, and we've cloned him - he's twins. Welcome to eternity.