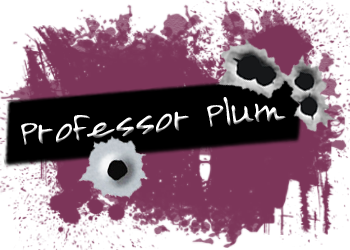 So, what's better than a hot, young, hardworking Daddyward? Any guesses? Well, let me tell you, one of the only thing that's better than that, is a Daddyward who just found out he's a Daddy, and can still pull off that adorable/sexy thing as he interacts with his kid.
The thing I love about ItzMegan73's voice, is that she definitely takes advantage of the fact that she isn't writing her characters' direct thoughts. She plays with the language and gives us all something that is sorely lacking with first person narration. It allows us as readers to see Edward and Bella's relationship through different eyes, although we do get their individual perspectives most of the time.
In this case, Edward, who has just been informed that he has a five year-old son named Anthony, manages to get his shit together after exactly what

ItzMegan73

tells us – A Rough Start. At first, Edward can't tell Anthony's needs from those of a fish, but he obviously cares for the adorable boy he's just met. He walks like Edward, talks like Edward, and best of all, has Edward's hair.
Bella Swan is the new kindergarten teacher at Forks elementary school, and she is constantly visited early in the day by a young boy in her class, whose father can't seem to get the fact that he is dropping his son off too early for school. This makes an awesome first meet for our favorite couple. She yells at him, and he calls her a hag by accident. It's great, trust me.
Eventually, through some awkward, straining and fated circumstances, Edward and Bella become good friends. Then they become more, and it gets really interesting.
The end of Edward's workweek had finally appeared; he was mind-numbingly spent. He continually told Jasper and Emmett that there was no need to envy him having four days off in a row each week, for he spent the first two recovering from working such long days.

"You'll get used to it," Bella said when Edward all but fell into her apartment on Wednesday evening. The smell of garlic tickled his nose and momentarily distracted him from his tiredness.

"I made dinner!" Anthony announced when he saw Edward enter the kitchen.

Bella put her hands on her hips and turned to the little boy who was standing in the middle of the room with a shirt-turned-apron tied around his waist.

"Excuse me, but you had a little help, mister," she hinted with a smile.

"Oh yeah," Anthony put his hands to his mouth to stifle a giggle.

Edward never ceased to notice how relaxed Anthony was in Bella's presence, and this occurrence was no exception. Though it was a far cry from the days of Anthony telling Edward that he hated him, the sound of his laughter rarely filled their interactions.

"And what's on the menu at Bella and Anthony's restaurant?" Edward made a point to ask them both.

"A-man-caught-it," Anthony answered with authority.

Now it was Bella's turn to stifle her laughter. She turned to Edward and whispered, "Manicotti."

"Want some?" Anthony asked.

"Are you going to have some?" Edward asked. Though his question was playful and light, Edward was also shocked that Anthony would even consider eating something that didn't come out of a box with his favorite cartoon character painted on it.

"A-course," Anthony stated matter of fact.

When he went over to the small dinette table to sit down, Bella reached over and handed Edward a plate.

"A kid will at least try anything he cooks," she said in a low voice.

"Good to know," Edward smiled at her.

Their interactions weren't the slightest bit awkward since they'd shared their first kiss, but Edward wasn't remiss in noticing that there was no romantic tone to their interactions. Where did things stand? Where did he want things to stand? Or more importantly, where did she want things to stand?

Edward knew he didn't want to go back. Now that he'd kissed her, he couldn't go back. But he also knew he couldn't ask- not right now. Not with Anthony sitting across from him at the table.

Saturday. They'd talk about it on Saturday.

When the thought of their impending date crossed his mind, Edward stole a glance over at Bella, only to find that she was watching him intently. When he smiled, she returned one, and relaxed immensely before his eyes.

Whatever he was feeling, she was feeling the exact same way.
I hope that persuades you to go check out A Rough Start, because it is simply awesome. Now go kick back and read it!