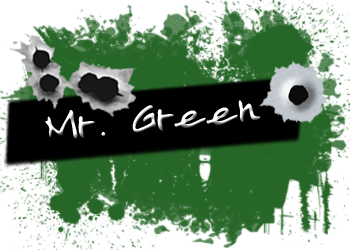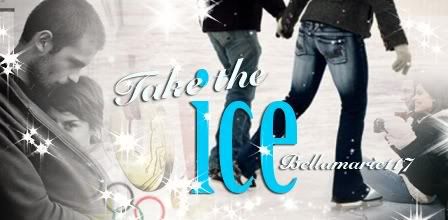 First of all, did you guys all enjoy the Eclipse LA Premiere? Rob looked smashing in Gucci, oh and so did Taylor. As for Kristen and Dakota, they both rocked Ellie Saab and Louboutin. I wish I was in their position. I would love to own a pair of $1,500 heels. I thought Julia Jones looked beautiful. Kellan and Peter, of course, looked delish. Anyway, back to the Fanfic world.
When I was little, I wanted to be an ice skater. Seriously. Well, a week after that, I realized that we had no ice rink around were we lived. Yep, major heartfail.
Anyway, I discovered a FF called '
Take the Ice
' by
Bellamarie117
a few weeks back on
Twitter
. I remember a few people were talking about how cool it is, and how hot HockeyWard is. I, for one, have not read any fic with Edward who played hockey before, probably because I've never seen ice hockey. Field hockey, seen it. Ice hockey, what the hell is that?
Here's the summary:
Competitive figure skater Bella Swan meets NHL hockey player Edward Cullen. Bella's Olympic dreams are crushed by injury. Can he help her find the strength to take the ice again? Will they find love and friendship in the meantime?
The first thing I love about this FF is that Renee is a major bitch. Not just a normal bitchy kind of mother, but a bitchy stage mother. She is so fake, and horrible. She is the reason why Bella is so fucked up. I actually find this kind of FF refreshing. It's nice to have a person to throw your anger at.
I think this story is very unique. I haven't read any other fic with ice skater Bella in it. To be honest, I had to Google a few terms because I couldn't imagine them in my head while I was reading it.
I really like Edward in this story; I know, I always say that, but seriously, how can you not? This Edward is warm and caring. Throughout the story, he is the cure to Bella's heartache. He is always there for her. *sigh* Romantic isn't it?
Without further ado, here's what I've selected for you to drool over.
I loved Edward.

Tears filled my eyes as the knowledge filled me, every crack and nick that had ever scraped my heart smoothed over as I realized that he was all that mattered. As long as he loved me and I loved him, I'd never want for anything. As the first tear dropped down over my cheek, Edward's brow furrowed, a 'v' creasing his smooth forehead as he mouthed, 'You okay?'

I nodded and gave him a watery smile as my bottom lip trembled. Now that I knew, I didn't want to waste another moment without telling him. Alice and Jasper were exchanging rings, there were only a few minutes left before they'd be proclaimed husband and wife and Edward would escort me back up the aisle.

But even those few minutes were too long.

So, with my eyes locked on his, I opened my lips and mouthed the words, 'I love you.'
I love when the romance is in the air.
*swoon*
Here's a quick interview with Bellamarie117.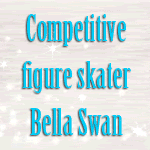 Mr. Green: How did you discover FFn?
BM:
I've read FanFic for a different fandom in the past-back in high school. After devouring all four books, I couldn't get the characters out of my head. I like the story of the Twilight Saga, but more than anything, I connected with the characters and felt like they all had a lot of potential. I'm not exactly sure how I found my first fic, but I know it was a T-rated AH called Meyer University. I fell in love with the AH world from the start and tend not to stray from it. I've always read love stories/romance novels and I'm a sucker for a good HEA, so for me, the appeal that brought me to FFN and has kept me in the fandom is that I get to see my favorite couple fall in love over and over again, in new and different ways every time.
Mr. Green: Did you start writing FF straight away?
BM:
I did not. I was a reader for a long time before I ever pulled up my first word doc to write. I've always loved creative writing and have done a lot of it as an English major, but I've never written a full length story. After reading some (ok, a ton) of really great stories, I decided to try my hand and see if this was something I could feasibly do. The character bases were all there, the relationship foundations were there, and that made it a little easier to get immersed in the writing process. I wrote the first chapter and part of the second almost a full year before I posted anything. This past fall, I wrote my first one-shot, First Time Caller, in one day and found FanpireMama through Twitter to beta for me. It seemed less daunting to post that little snippet than to try and jump in right away with a full-length story. I'm really glad I did, because having that was like a little trial run for what the process would be like. I don't know how much I'll write once I finish Take the Ice, but no matter what, it's an awesome experience to go through and I've already learned a lot about myself.
Mr. Green: How did you come up with HockeyWard and Ice Skater Bella?
BM:
I've had an idea to do a hockey player/figure skater romance for longer than I can say. I started reading Nora Roberts books in high school and that was one storyline she didn't get to that I always thought would be fun to read. Being a Minnesota girl, we love our hockey players. I love the movie 'The Cutting Edge' but what I had in mind was very different from that. Once I started reading Twilight fan fic, the idea kept coming up again and again and just wouldn't go away. So, I took the Twilight characters, applied the general idea, and played around with fleshing out and outline to see if I could actually make it into something. Apparently I could since we're now 15 chapters in.
Mr. Green: Do you play both sports yourself?
BM:
Uh, no, not at all. I'm a fan of both. In Minnesota it's kinda hard NOT to be a hockey fan (at least in my family), and I've always loved watching figure skating, especially when Sasha Cohen arrived on the scene. I played other sports and am still involved in dance, but never delved into the world of ice sports.
Mr. Green: What are your top 5 FF?
BM:
Faking It by Spanglemaker9
This is Not My Life by Isakassees
When Fiction Becomes Reality by bittenev (Stitches & Scars is one of my top picks as well, though it's now only available through Omnific)
Holding Out for You by ObsessingOverEdward
Love in My Box by cosmoandmarvar
It seems wrong to narrow it down to just those few because I could go on and on with stories that blow me away. Check out my profile on FFN because I have a bigger list and it's full of win.
Mr. Green: Do you speak other language (s) rather than English?
BM:
I minored in French in college, though it would take some severe review for me to be able to speak it like I used to. Also know a teensy bit of Norwegian from going to a language camp when I was younger. I stick to English pretty exclusively these days.
Mr. Green: If you could take one of the Twilight cast on a vacation in Hawaii, who would you choose?
BM:
Uh...Rob. Duh. Well that would be my gut reaction at least...but then I'd remember that Hubs frowns on infidelity and it wouldn't really be a vacation if I'm spending the entire time trying to resist the sexiness. Guh. I'm a KStew fan, too, so it would be cool to just kick back on the beach with her. The fact that she's just as pasty as I am would make me feel less self conscious to be lying out on a beach somewhere. Stupid Irish/Scandinavian complexion.
Mr. Green: Which character in Twilight can't you stand? Why?
BM:
Lauren Mallory. I always hated her in the series and was SOOOO happy when that character didn't make the cut into the movies. Good riddance.
Mr. Green: What's the best thing about writing a FF?
BM:
There are so many great parts to it, I don't know if I could pick one. I love the community and writing allows you to have a bigger role in that. I love talking with people, hearing their thoughts, speculations, etc. One of my favorite parts about getting into a new chapter is getting to chat with FanpireMama and Caren about what's coming up and playing around in their minds, bouncing ideas etc. It's always an anxious time for me after I've posted a chapter and before I get into the flow of the next one, but talking to them always eases the transition.
Mr. Green: Who is your favorite Twilight pair? (It can be from the book or from FFn)
BM:
From the book, Edward and Bella. No question. Their love story is why I read fic. Not just Edward, but the two of them together. I know not everyone is a Bella fan, but I think she's got a lot to offer, thus why my story is really Bella-centric and focused more on her growth as a person and not just on her relationship with Edward.
In fic? Right now I love Edward & Bella from This is Not My Life by Isakassees. They're just so freaking adorable. Overall, I love a good E/B pair that sticks together. One of the first fics I read- Breakfast at Tiffany's- focused on "Team Together" and I've always loved that idea. I love it when Edward and Bella are a solid team.
Even if you are not a fan of sporty FF, I do recommend that you should give this story a try.
Forum:
http://www.twilighted.net/forum/viewtopic.php?f=44&t=8976
*NOTE: thanks for Mcc101180 for her awesome red penning. Oh, and enjoy Eclipse!*