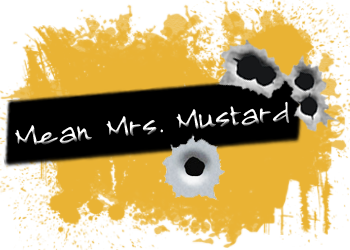 I read this fic a while back and came across it again, recently. It's a double-shot and has two additional drabbles attached to it. I started reading this story mainly because of the title
Bold as Love
and immediately thought of John Mayer's cover of the great Jimi Hendrix song
Axis: Bold As Love
. So, when there is indeed a mention of Bella's love for John Mayer I was hooked. Throw in lawyer Edward, an independent med-student Bella, and some liquor; I am so there!
Bella is a nurse but studying to be a doctor and Edward is a lawyer. They've been friends for years but have never been more; timing was never right for these two and Bella never wanted to be tied down while she was traveling around the world as a nurse. When Bella finally starts medical school and moves in across the hall from Edward, things between them build. One night they are drinking together in Bella's apartment and well, Edward begins to pick on Bella because she loves John Mayer.
Edward just rolled his eyes. "Bella, don't be ridiculous. You cannot tell me that John Mayer has half the passion or talent, or ability that Hendrix ever did. Loving you is not the issue. The issue is that John Mayer is terrible, and you have terrible music taste."

She mockingly gasped- she was no longer offended by his statements- he'd been telling her that ever since he'd known her, and he had known her since her freshman year of college.

"No, Ed, that won't do. I have his words inscripted on me, for life. You cannot tell me that his lyrical genius and extraordinary ability to play the guitar and make me come in my pants without ever touching me or removing articles of clothing, by just playing a guitar, is terrible. No, Edward, I won't allow it. You love him, and you are jealous that you don't have a tattoo as cool as mine."

Edward snorted unceremoniously. "A: I'm definitely not jealous of the fact that you have his lyrics as your tattoo. In fact, I pity you," he teased, "and B: he makes you come in your pants? Good god, Bella, what are you doing when you listen to him?"

She threw a pillow at him, and pulled another shot of whiskey. "Shove it, Cullen. His voice is pure sex, and if he plays women as half as well as he plays the guitar, then I would gladly sign up for one night with that."
Things get very interesting after this and a bet is made. Bella plays nurse and begins a very thorough examination on Edward. She starts from the top of Edward's head and makes her way down his body, not missing anything.
She leaned back for a moment to look into his green eyes, that had most assuredly grown dark thanks to the precarious position she had forced his cock into. Straining from his pants, begging to be touched, to rub against something, anything! But Bella was good- she made sure that she avoided that part of his anatomy completely.

"Well well, Mr. Cullen. I do say your ears pass inspection. Now, for that hearing test…" and she leaned to his right ear once more, brushing her lips against it and whispered "fuck".

Pulling back, she raised an eyebrow. It took several moments to compose himself, but he let out a raspy "fuck" in compliance with her request. She smiled, and leaned into the left ear, licking it and murmuring "me".
The way Bella works Edward is definitely hot and kind of made me frustrated because all you want them to do is go at it but Bella is being a little tease. This is all in the first chapter.
The second chapter gets a little emotionally deeper and there is a mention of a rape and an abortion that occurs, so this is a warning. However, it can be easily overlooked and you can move on to Edward's examination of Bella. This a great short read and I recommend reading it if you need some smut and a fluffy happy ending.
The two drabbles are very short, have no smut, and occur before Bella and Edward get together.