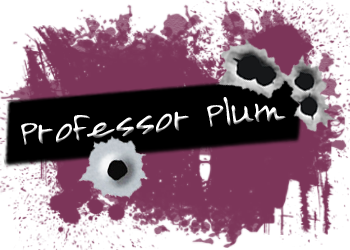 So I fell beyond in love with this fic that I came across while browsing my Facebook timeline last week.
Through the Flames
by
SparklingTwiligh
t
has made me smile and had me in tears in a matter of sentences. I was hesistant to begin it at first because I tend to shy away from third person POV but I learned my lesson... Never judge a fic by its POV.
The preface is a descriptive narrative that gave me goosebumps. Here's a little taste:
Within the arms of their saviors, those trapped and left behind are delivered from the beast's clutches and into the awaiting embraces of their loved ones. Praises and sentiments of profound gratitude are showered upon the men, but the words, gestures, and watery smiles can only be savored for a fraction of a moment. They still have a demon to tame and conquer.
It's what they were born to do.
It's what they live for.
They are our true modern day heroes.
They are...Firefighters.
Edward Cullen is the oldest son of Carlisle Cullen, also known as 'The Chief'. From the beginning you can see that he is the person that Jasper and Emmett, his two younger siblings who are also firemen in the same house, look up to and turn to for guidance. While Edward dedicates the majority of his time to his job and the firehouse, Jasper and Emmett are both married and have families and tend to push off their work responsibilities on Edward. Being the good brother that he is, Edward accommodates them. However, there are some favors that require a payback at the end...
Any chance I can get you to throw my turnout gear in the wash when you get there? Those things smell like ass," Em asked with a smile in his voice.

Edward slammed the dishwasher door shut, gritting his teeth as he shook his head and breathed deeply through his nose. It wasn't enough to contain his irritation, however. He was sick and tired of constantly being walked all over by his younger siblings.

"What the fuck, Emmett! You've been off for two goddamn days now, why didn't you do that shit while you were off? What the fuck are you gonna wear if we get called to a fire?"

"Your old gear? It's still at the station right?" he proceeded hesitantly, knowing it was only quarter after five in the morning and he'd already pushed his eldest brother over the edge. That wasn't really the best way to start a day in which they'd be spending a full twenty four hours together nonstop.

Edward rubbed circles on his temples, reminding himself over and over again that this was his baby brother and it was his duty to make sure he was taken care of. And part of taking care of him meant taking care of his turnout gear so it'd protect him when it needed to on a call.

"You're a pain in my ass, Em. You're lucky we're blood related or I would have hosed you by now...not saying I won't," Edward grumped as he climbs the stairs towards the shower.

"Sooo...is that a yes? You'll wash my gear?" he asked, holding in his victory punch until he received confirmation.

"Sure...after I let Tango piss all over it, ya lazy shit," Edward smirked, though in the back of his mind it really didn't seem like all that bad of an idea.

"Thanks, bro...but don't let..."

"Yeah, yeah...I gotta go," Edward cut him off, not wanting to hear his whining that would inevitably turn into him asking for yet another favor before six am.

"Pick Jasper up on your way in since I won't be able to do it now. His car's in the shop again and Alice has to work today, and I swear to God, Emmett, be on time or I will hose your ass!" he warned before hanging up the phone.
--------------------------------------------------------------------------------------------------------------------------
Emmett's battered and outdated Jeep Cherokee with bald tires came flying into the parking lot. Edward waited patiently against the side of the building for his brothers to exit the vehicle, and the moment they did and began to approach him with apologies and excuses on the tips of their tongues, he pulled the fire hose from behind his back and unleashed a steady stream of water onto the pair of them, knocking them both clear off their feet. Curses and enraged shouts echoed between the buildings as his brothers flopped around on the ground trying to escape the powerful spray. The rest of their crew came flying around the corner at the sounds of the commotion and cracked up hysterically at the sight that greeted them as Edward turned the nozzle off.
"I warned you I'd hose your ass if you were late again," Edward grinned smugly as they picked themselves up off the blacktop.
We're introduced to Alec who is a lifelong friend of Edward's who is there when there are things that Edward can't vent to anyone else. When a call comes in, the men spring into action. At the scene, Edward is injured when he saves Emmett from a potentially deadly situation. Detailed descriptions provide intense images as if you can visualize everything unfolding before your eyes. It is the call that comes in later that night that left a haunting image in my mind after reading it... SparklingTwilight called it the Devil's Muse and provided the following image
.
It is that call that brings Isabella Swan into Edward's life but almost costing him is own. Bella is missing and is assumed to be in the building. Edward, despite the pleas from his father to wait, rushes into the five alarm fire determined to rescue the missing woman. With no radio contact and no back up, he proceeds deeper into the firey building. The fairly easy part was finding her, it was the getting out alive part that posed the greatest threat.
"Stay with me, Bella...you can do this, just stay with me," he spoke to her unconscious form in his arms. He was no longer sure if it was to comfort her or himself with the increasing frequency of foundation tremors, echoes of falling debris that he was sure by now were parts of ceilings caving in from the weight of the water being unleashed on the building.

By the light of the Muse's dancing tendrils of fire, Edward carefully descended the rear stairwell, testing each step before bearing the entirety of their weight upon each plank. As he neared the bottom, he began to hear the familiar voices of his fellow station brothers and relief began to pump furiously through every inch of his aching, exhausted body.

But that wicked Devil's Muse still had tricks up her sleeves, luring him into a sense of false security at their proximity to safety before demolishing it just as quickly.
With a haunting bone chilling sigh, a gust of wind blew through the last of the crumbling skeletal frame of the building's ground floor, reigniting withering flames and fueling them; encouraging them to grow and spread and devour the domain she'd claimed as her own in its entirety with her captives trapped within.

Towering flames slithered their ways up the walls and across the ceiling, siphoning every last bit of oxygen within the caged inferno with a menacing rumble caused by the multiplying numbers of tendrils snapping at the air like the tips of bullwhips.
"Get out of there!" Alec yelled at Edward as he stood frozen, Bella in his arms, staring at the blazing manifestation of the Muse's fury at their near escape. The powerful stream of water under Alec and Felix's control had little effect in taming her wrath as they tried to clear him a passage through the walls of flames.

Twenty five feet stood between the demon's captives and their freedom, between life and death, suffocating heat and fresh cool air. Twenty five feet between triumph and failure, and as Edward took his first hasty steps toward the end of his latest dance with the Devil's Muse, her rage at his having defeated her yet again climaxed.
One thing I've learned while reading this story is that when they issue a tissue warning, LISTEN! There are scenes written that left me snot sobbing at three o'clock in the morning... I feel like I'm possibly over sharing with parts of the story but there are so many parts that overwhelmed me in the best way possible. This story is beautifully written and well researched. The comradery between the siblings and the 'brothers' on the job is touching and extremely moving. There are 22 chapters posted so far and I'm biting my nails until the next one.
Here's
SparklingTwiligh
t

's twitter and her
fanfiction profile
. Make sure that if you read this, you show her some love. She was tempted to pull a few chapters back but has decided against it as of now... I'll leave you with the Fireman's Prayer which she has posted in Chapter 5.
When I am called to duty, God
whenever flames may rage,
Give me the strength to save some life
Whatever be its age.
Help me to embrace a little child
Before it's too late,
Or some older person
from the horror of that fate.
Enable me to be alert
And hear the weakest shout,
And quickly and efficiently
to put the fire out.
I want to fill my calling
and give the best in me,
To guard my neighbor
And protect his property.
And if according to Your will
I have to lose my life,
Please bless with Your protecting hand
My children and my wife
Until next time Loves!