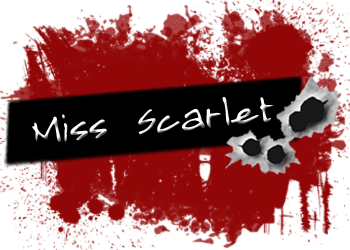 I still participate in the ancient art of fic diving. I know, I know, it can be archaic but its like an untapped resource. So I tapped away and found exactly what I was looking for.

How To Turn A Straight Guy Gay

by Lou-La reeled me in from the get-go. Jasper is a gay man that has a penchant for turning straight guys. He literally loves them then leaves them. His friend Emmett offer him a challenge that he can't refuse. Enter Edward Cullen a very straight man that he is determined to conquer. The only kink in Jasper's plan is that Edward has gotten the heads up on Jasper's game. One would think this would deter Jasper but it just fuels the fire.
He nods. "Nice to meet you, Jasper. How did Emmett take the news?"

"That he won't be fucking either of us?" I ask. Admittedly, I just do it to make sure he has the appropriate reaction. I'm not disappointed, he cringes and looks like he might gag. He nods again to answer my question. "He's a bit upset, but I'm sure he'll get over it."

"He's still staring over here," he says.

I take a draw from my bottle and swish it around while I look over my shoulder to see Emmett staring. Yes, that fucker definitely has a plan. "He's a bit obsessed with me," I admit. "It's really quite sad and pathetic. What's your name?" I ask. It's a bad transition, but I'm curious and I don't usually beat around the bush.

"Edward."

Edward. Huh, kind of fitting. 'Edward' sounds kind of manly, rugged. I could definitely see myself moaning the name Edward at the top of my lungs until my throat was raw. Hmm.

"Nice to meet you, Edward," I say, offering him my hand over the table.

He's staring at me dubiously. He offers his own hand slowly and grips mine firmly, shaking once then pulling me closer to him over the table.

I get an instant erection from his bold move, though it's really stupid because I know it's entirely too soon for a straight boy to be making advances. It's still hot.

He doesn't kiss me, or lick my neck, or even touch my hair, but he steals my bottle of beer and gives me his own.

"I don't trust you, Jasper," he says.

I quirk an eyebrow and try to calm my breathing. "You shouldn't," I admit. I take a deep swallow out of the bottle he has traded me and he does the same.
Edward is a cocky asshole, there's no two ways about it, but he's a charming cocky asshole. Jasper is all manly on the outside at first but by Chapter 2 he's already squeeing like a teenage girl over getting a text from Edward. They develop a friendship but don't be fooled that Jasper has given up. Like a true player, he puts Edward off from hanging out, setting it up so that he's in control.
"Do you need a hug?" I ask jokingly, mostly.

He actually sort of smiles. "See, you're the girl."

"Fine then, I'm the girl, but you're the one who is being all woe is me, hug me please, emo bitch-like."

He shifts his weight in a sort of nervous manner which makes me plan to back off. "I didn't ask for a hug," he states defensively.

"No, but you look like you need one. Besides, lawyers need hugs too, that shit ain't sunshine and rainbows," I say gravely.

He snorts, he actually fucking snorts before he laughs. I hate that it sort of makes me tingle with excitement to know that I made him do that. I made him smile and laugh and snort like a total fucking dweeb—an incredibly adorable dweeb, at that.

"Okay, fuck this, I'm hugging you," I say and step forward, giving him this epically awkward man-hug with my ass jutted out and away from him like I'm afraid his bulge might give me cooties or something. "There, hugged it out. Feel better now?" I ask, after I hurriedly stepped away.

"That was the shittiest fucking hug I've ever had," he says back, shaking his head.
Here's where I'm going to tell you what I love about this story. First, a gay guy purposely going after straight men seems cruel and maybe brings up some issues Jasper may have. With that said it makes the chase all the better. I'm not going to lie at first I was wondering how Lou_la was going to pull this off without Jasper looking like a complete dick. The truth is neither of them can come out of this unscathed. Which brings me to my second reason: it's real. Although old in Jasper's POV, Edward's struggle is palpable. He's a straight man that fell in love with his best friend. Simple and complex as that. I love hearing Jasper's thoughts, they range from sweet to angry, funny to sad. In my opinion, he's at his best though when he's sassy. If I could list all the lines I loved we'd be here all day.
As I read the story I kept wondering if anyone found it controversial or if anyone was insulted by what Jasper was doing and also that Edward falls in love with him. We all know there is a great debate in regards to homosexuals about nature vs. nurture. But what happens when you fall in love with an individual of the same sex but have no interest in anyone else of the same sex? It brings up so many questions and I love that. No matter what your opinion (I personally believe you can fall in love with anyone) this story shows the very real difficulties any relationship has.
That's when I realize that I'm kneeling before him, digging in my pocket. I nearly laugh, he thinks I'm going to propose.

I look back down, pretending to hesitate as I search my pocket. I clear my throat, using his tactic by looking up at him through my lashes. His eyes search mine, his mouth still hanging open. I swear to God I can hear his heart hammering in his chest, see it pounding in his throat.

"Jasper," he whispers hoarsely.

It makes me feel a little bad for teasing him to see him so choked up over this. But I'm a bastard so I draw it out a little more.

"Edward, I love you so much," I say, turning my head into his leg to kiss the inside of his denim-covered knee.

"I love you too," he rasps.

I finally produce the sheet of paper and he releases a loud breath, staring at my hand. He blinks several times, a small dimple of confusion forming between his eyebrows.

"What is that?" he asks.

"An address," I tell him.

"What?" he asks suspiciously. "An address for what?"

"Someone important," I say, kissing up his leg, climbing into his lap to straddle him and hold him down, just in case.

"I thought you were asking me to marry you," he whispers sadly, disappointedly, angrily.

"I know," I reply, trying not to laugh.

"You're a fucking asshole," he groans, realizing that I did that on purpose—partially at least.

"I know," I chuckle, kissing his jaw. "Just out of curiosity, what would you have said?"
Jasper and Edward change so much through out the course of the story and they mess up a lot but they manage to work past each hurdle. Lou-La has weaved an amazing story of love, trust and finding out who you really are.
Miss Scarlet: How did you get started with FF, both reading and writing?
Lou-La:
I started reading fanfiction after I googled something Twilight related and found a story posted on FFn. I've always been a bit of a 'writer'. When I was about 8, I would write my family little stories and give them as gifts. So, being obsessed with the Twilight series, finding out about fanfiction, and already being into story telling, it just seemed natural to give it a try.
Miss Scarlet: What character from the book do you identify with the most?
Lou-La:
Probably Jasper. In canon, he comes across as somewhat of an outcast.
Miss Scarlet: What inspired you to write How To Turn A Straight Guy Gay?
Lou-La:
My beta and fic-BFF, Strae. I'd been wanting to give slash pairings a try, and she encouraged me to do it and prompted the story.
Miss Scarlet: Which character do find is the easiest to work with when you write?
Lou-La:
I write a lot of different characters and pairings. I generally don't find one easier to write than the other. When I used to write het pairings, I preferred Edward's POV. I think I just like pretending I'm a boy?
Miss Scarlet: Who are your favorite non-cannon pairing?
Lou-La:
Any slash pairing, really. I don't necessarily have a favorite pairing, but I do firmly believe that Carlisle/Edward is canon, and I often call them my OTP (one true pairing.)
Miss Scarlet: There are a lot of clichés written in fan fiction, which is your biggest pet peeve?
Lou-La:
Probably the whole spark thing when characters touch. I find it hilarious that these characters seem to be electrically charged and every time they touch, there's a shock akin to one created by a static current.
Miss Scarlet: If you could beat the shit out of one Twilight character, from the book or movie, who would it be? How would you do it and why?
Lou-La:
Just one? Darn. I guess I would have to pick Bella, because I find her annoying and fickle. How would I do it? Well... *rubs hands together* First I would probably pull her hair, because it's not a fight until someone's hair is pulled. Then I would throw her skinny ass on the ground and get my gangster on with some gut kicking.
Miss Scarlet: Every writer has their own process. What helps you to get the story out? Do you use an outline or just let the story tell itself?
Lou-La:
I need quiet and no distractions. I also have to be in my 'writing mood.' I don't really outline a story, I plan ahead a bit in my head, but otherwise I just go with the flow. Mostly I just have to be in the right frame on mind and it all shapes itself.
Miss Scarlet: The twific fandom seems to be going through a fair amount of drama these days, how do you feel about the fandom as a whole?
Lou-La:
It gets old, to be honest. I'm not into drama. I've learned who I can trust and I stick with them. But I also have to say that I feel it is one of the best fandoms around in terms of being charitable. The amount of awareness and money raised for good causes brings me a little bit of hope for our world.
Miss Scarlet: What's your favorite curse word?
Lou-La:
Fuck, that's a really fucking hard question. Do I really fucking have to choose?
Miss Scarlet: Which fanfic story do you wish you had written?
Lou-La:
I can't really think of a story that I wish I had written. I do know that if I could write like anyone in the fandom, it would be AngstGoddess003 (but then, who doesn't wish they could write like her?)
Miss Scarlet: What advice would you give to a new author wanting to write fan fiction?
Lou-La:
You can't please everyone, and it's important to remember that. Do it for yourself, do what feels right to you, and brush off the comments from people who don't like it. At the end of the day, the story is yours, not theirs.
Miss Scarlet: What are your top five favorite stories?
Lou-La:
In no particular order:
Science is an Art Form, which is still listed anonymously with intheclosetcontest, but was announced as written by AngstGoddess003.
What Matters, by Strae.
Say Something Else, by vampireisthenewblack.
Seventeen Men, by Conversed.
College Ruled, by Allryans.
Miss Scarlet: If Heaven exists, what would you like to hear God say when you arrive at the Pearly Gates?
Lou-La:
"It was a tough call, but in the end, we ultimately decided you are needed here."
Miss Scarlet: Is there anything you'd like to add?
Lou-La:
Yes, sure. I'd love to thank everyone who has taken the time to read and review anything I've written. I do really appreciate each and every read. <3