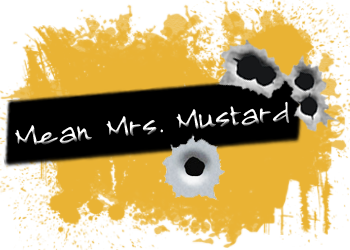 When it comes to the stories of the lovely KiyaRaven, I am in love. Like, I seriously want to make dirty, all encompassing love to her brain because she has this knack for writing the most compelling stories. They have it all; UST, love, sex, romance, adventure and most of all… some of the wittiest dialogue in the fandom.
The Diva Diaries is certainly no exception to the rule.
TDD is the story of Edward and Bella, who met in drama school and immediately started up a hate-hate relationship, that blossomed quickly into lust for Bella and not so much for Edward. Oh he has feelings for her, he just spends all his time fighting it because his focus is on learning his craft, not on falling in love with his co-star in the upcoming production of Romeo & Juliet.
The story constantly flashes, in a very non-confusing way, between their drama school days and the present, where Bella and Edward are even more antagonistic towards each other. They have been cast in a Broadway show together, as lovers of course, and we learn that in their days since drama school Edward has managed to completely annihilate Bella's heart and the last thing she wants to do is perform with him.
"Isabella? Is there a problem?" Aro said as I attempted to incinerate the smirking asshole in front of me into a pile of dust using only the force of my fiery gaze

"Yes, Aro, as a matter of fact there is a problem," I said as calmly as possible considering I currently wanted to beat a man to death with the rather large script I was holding. "Apparently Mr. Cullen doesn't know the difference between a stage-kiss and trying to give me a tonsillectomy with his tongue."

The smirking asshole chuckled, "Methinks the lady doth protest too much," before winking at me.

He fucking WINKED at me!

"How about I protest even further by shoving my size ten shoe right up your ass?" I seethed, "How would that be?"

He chuckled again.

GODDAMN ANNOYING FUCKTARD!

I glared at him as fury blasted through me.

I should have known this is where we'd end up. In all the years I'd known him he never failed to know exactly how to push all of my buttons. Why would he stop torturing me now?

God, I hated him.

"Alright," Aro said calmly, obviously trying to diffuse the situation and my escalating anger, "How about we take a short break, and when we come back we'll run the scene again from the top. And Mr. Cullen? I would suggest you keep your tongue in your mouth. I'm trying to direct a love story here, and that really won't work if my leading lady beats her leading man to death, okay?"

"No problem," the jack-ass answered, still smiling serenely at me, "Obviously, Ms. Swan can't cope with her overwhelming sexual attraction to me. That's cool. I'm used to it."

"Dickhead," I muttered under my breath as I stormed out of the rehearsal room to the sound of his infuriating laughter.

Did I mention I hated him?

I pushed violently through the exit doors into the alley behind the theatre and lit up a cigarette, sucking down a lungful of smoke and pacing back and forth as I tried to calm myself down.

I knew I couldn't work with him. I knew it and I let this ridiculous situation happen anyway because deep down, in the deluded depths of my psyche, I'd hoped against hope that he had changed. That he'd matured. That he'd grown out of these asinine tricks and stunts - that he'd finally grown tired of annoying the living hell out of me.

I hadn't seen the man for three years for God's sake, and yet, here we were after only two days back together – fighting like cats and dogs and irritating the hell out of each other. Nothing had changed. If anything, he'd become even more annoying.

Well, he was in for a rude awakening. I was no longer the pandering, bewildered doormat I was when we were in drama school. I wasn't going to take his shit anymore, no matter how violently my body reacted to him.

I stopped in my tracks as I remembered exactly how violently my body had reacted to him during the kiss.

It was bad enough when his lips met mine and my body exploded with desire as I felt their familiar softness, roaring to life as his scent filled my lungs and his hands grasped my body; but then, I felt his tongue, warm and insistent, pushing past my lips as I involuntarily opened my mouth to him, and the force of my reaction transported me back to the first night that we...

I stopped the thought before it could go any further.

No way.

I had managed to not think about that night for years now, tamping it down every time it struggled its way to the surface to remind me that he had given me a brief glimpse of perfection, only to cruelly snatch it away. The night everything I thought I knew, changed.

I thought he was my destiny, and he thought I was...convenient. Prick.
As you can tell, Bella and Edward clearly have some unresolved issues which result in some massively steamy UST and one of the best dry humps I have ever read in the history of the world. Okay, maybe I'm exaggerating a little, but it was awesomeness in it's purest form I tell ya. I love me some well written dry humping.
So far the story is only 13 chapters in and it's chock full of snarky commentary, snide remarks and fits of jealously; a perfect combination in my opinion. Our favorite twosome has yet to do the deed in the past, though based on their interactions you know they have obviously done it repeatedly at some point, just not yet.
I'm not ashamed to admit I like lemons. Who doesn't? Someone with a citrus allergy perhaps? Anyways, the eventual first lemon between this incarnation of Edward and Bella is something I am thoroughly anticipating. No pressure though Kiya.