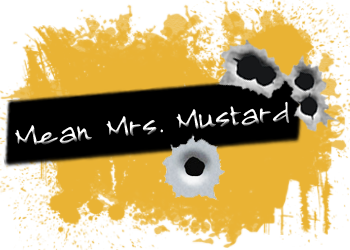 Welcome to the Thin Line Between Love and Hate Week!
I had the pleasure of being heartbroken, depressed, and a crying mess for three days while I read this week's rec. Making Memories of Us by AngelGoddess1981 is not exactly for the light-hearted and comes with more than just a tissue warning. This fic deals with depression, references to suicide, extreme emotional distress, and tragedy. DON'T RUN AWAY YET! Even though it nearly killed me to read this, I swear it was so worth it.
Edward and Bella are high school sweethearts, go off to college, get married, and then become pregnant. Their life was all pretty much according to plan but that's until something happens. I was immediately hooked to this fic because AngelGoddess1981 kept me so intrigued into finding out what going on between Edward and Bella to cause so much fighting and anguish.
"How was your day?" I asked her.

"The same as always," she said with a shrug. "Nessie's asleep?"

"Where else would she be?" I really tried not to sound annoyed.

"Sorry," she quickly apologized upon hearing the inflection in my voice. "How was she today?"

"She was fine. Mom took her to the zoo," I explained, my irritation growing since she could have known all of this had she been home for dinner.

Bella smiled. "How fun." I couldn't help but scoff and shake my head, which only caused Bella to cock her head to the side. "What?" she inquired.

I clenched my teeth together tightly to keep myself from saying something I knew I would regret. "Nothing."

Hopping down from the counter, she approached me. "No, that's not a 'nothing' face. What is it?"

The words spewed forth before I could stop them. "You could have known all of this had you shown up. This shit's been going on almost three years, Bella. You'd think a person would want to spend time with their family. Especially when that person's marriage is ready to fall apart any day."

"Is that really how you view all of this?" she asked incredulously.

Frustrated, I pinched the bridge of my nose. "You're something else, you know that?" I raised my eyes to hers. "How else should I view this?"

"I think you should start to see things as they really are," she said cryptically, an edge of anger lacing her tone.

"What the hell is that supposed to mean? What exactly am I not seeing?" My eyes widened as a new thought entered my mind. "Is there someone else?" It was something I never once considered before, and I was terrified for her response.

Raising her eyebrows and releasing a sigh, she looked at me. "Look, I don't want to fight tonight. I'm going to go and lay with Nessie for a bit. I'll come to bed soon, okay?" She took a small step forward, placing her hands on my chest and standing up onto her tiptoes to kiss me. Her lips brushed mine so softly I almost didn't feel them.
A majority of the time, all I could think was Bella is cheating on Edward. Why would she be doing that? I was convinced for chapters that that what was happening, but I was in for a surprise.
So what happened between Bella and Edward that made them so mad with each other? What is going on with Edward? What happened to Bella?
Making Memories of Us is fifteen chapters and complete with currently three outtakes. The last chapter is as expected, heart-breaking, but does get a happy ending.
Go. Read. Enjoy! Don't forget to review.