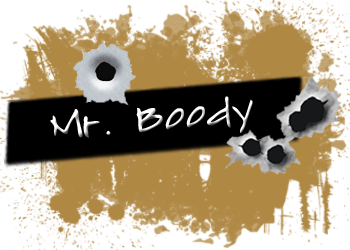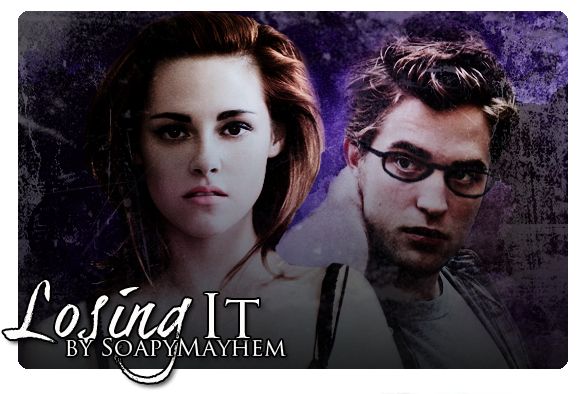 Sometimes you run across a fic, that perks your interest and you think, 'hmmm, wonder how that will turn out.' It becomes one of those that you just have to read and see how it goes.
Let me say this first, as of late I am a busy, busy person. My fic reading time is practically non- existent. I refrain from starting fics with high word counts in each chapter and just pray that when I start one, it won't continue for 423 billion chapters.
Well, guess what? With Losing It, I hit the jackpot. SoapyMayhem says this about her fic: After years of saving herself for that one special guy only to have him turn her down, Bella is on a mission to lose her virginity. Can the lucky guy she chooses hang on to her, or will he lose everything in her game? High School Drama /Lemons E/B
So it is a high school fictional? Yep! (My fav btw!)
Drama? Check
Lemons? (please o-please) Sounds like it
And then you know what she said in her beginning author's note? This is going to be a short read with some lemons and a generous helping of angst. It will be a novella of sorts. The chapters will be short, around 1,000-1,500 words. I anticipate this story lasting maybe 10-12 chapters.
SCORE FTW!!!! Just what the doctor ordered!
This is how chapter one starts:
I was in love.
He was everything I ever wanted in a man. I loved his messy hair, his bright eyes, his confidence, and not to mention his mouth. Christ, he was a good kisser.
I've wanted him for so long, feeling jealous every time he had a new skank wrapped around him. They were tramps and unworthy of his affection.
What gave me hope was that I'd seen the way he looked at me from time to time – like I was something to eat. I wanted him to devour me.
The thing is, you shouldn't jump to conclusions like I did. There is a twist!
As of now, there are 7 chapters posted, so almost halfway done! Her review count is way to low, she's an awesome storyteller and deserves some more love.
Go, click the linkage and read what's posted. It won't take you long and I think you'll agree with me. I seriously can't wait to see what happens!!