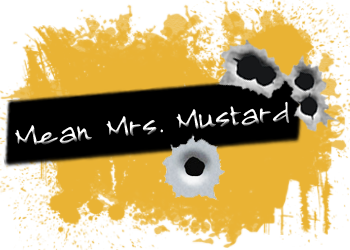 You ever listen to a song or watch a movie and say, "That would make a great fan fiction story, I wonder if it has been written, yet?" Well, that is how I came across this week's rec,

Breaking News

by

WriteOnTime

. I watched Anchorman one night and thought of the hilarity I'd love to read if it were a fan fic, so I searched it. Let me tell you, Breaking News is nothing like Anchorman but that does not disappoint me, at all.
Summary: Two network news anchors. One desk. In a race to get the story, love might become the headline - if they don't kill each other first. AU/AH Canon Couples, smart people, particle physics, and tap dancing.
After reading the summary, well, maybe except the particle physics part because any type of physics can kiss my ass after the semester I just had to endure, I knew I had to read.
Bella is a second-string news anchor for a nightly national news program, and after the lead anchor dies, she has to step in until a replacement is found. Bella could care less about delivering the nightly news though. She just wants to be a reputable journalist that finds a great story and properly reports on it. But when Bella is given an offer she can't refuse, to co-anchor with one of the best international, Pulitzer award winning journalist things really start to get interesting. Yeah, it's an arrogant, underwear model like, Edward Cullen.
I narrowed my eyes at him. "Are you accidentally this irritating, or is it something that's just part of your skill set?"

He appeared to give the matter serious consideration for a moment. "A bit of both, probably. Do I irritate you?"

"Frequently," I huffed, and took another sip of my wine. It was time to put him on the defensive, because I was tired of occupying that particular corner of our interactions. "Why did you tell Peter you'd only consider taking the job if I was your co-anchor?"

"I had my reasons."

"And they are...?"

"Not important at the moment," he answered with finality. A devastating grin slowly stretched across his lips. "Will the fact that you think I look like an underwear model cause a problem in our working relationship?"

Jesus, did I need to slay that ghost in a hurry. "It wasn't necessarily a compliment, Edward. And rest assured you're not in any danger around me. Your particular brand of charm isn't my cup of tea."

He raised his eyebrows at me for a moment and then slapped his hand against the bar. "Fair enough," he said. "I'm glad to hear it, because the last thing I need is you mooning at me across the desk."

"Oh my God, you narcissist. I respect your work, but that's it. The rest of you does nothing for me." I said this as though I meant it, because I recognized that admitting I found him attractive in any way would only prolong the drama between us. Even though he was, and I did...somewhat. Certainly not enough to outweigh the fact that I also wanted to strangle him with my bare hands.

"Who does, then?"

"Excuse me?"

"Who does 'do it' for you? Come on, tell me: who puts the moon in your June?"

My jaw dropped. What kind of a bizarre and inappropriate question was that? "None of your business," I snapped.

"I know a lot of people. I'm just saying that I might be able to help you out, as a colleague. I like to see people happy. In fact, let me guess. He'd be someone brainy and relevant, but not too obvious, right? Paul Krugman, maybe? Please don't tell me you're one of those news groupies who lusts after guys like Anderson Cooper."

"I'm not having this conversation with you," I seethed, torn between intense indignation and secret horror.

"Oh, God, that was a bull's-eye, wasn't it?" Edward groaned. " You know you've got no shot there, right?"
I couldn't stop reading this fic because it is enticing, witty, and smart. WriteOnTime does a wonderful job of making this story not just about Bella and Edward butting heads, eventually starting a romance, but a story with some depth. Breaking News has a great plot involving an institutionalized Alice and Jasper and well, a soon to be discovered story that deals with particle physics and nuclear detractors overseas. It is still a work in progress but is coming to an end. Read to find out how Bella got over Edward's egotistical self and fell in love with him, and how they attempt at breaking Alice and Jasper out of the hospital.
Go. Read. Enjoy! Don't forget to review!