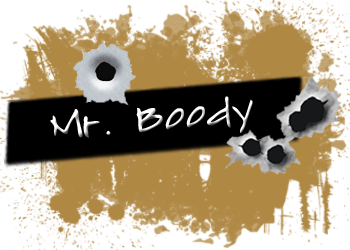 I see it happening in slow motion, the words leaving Alice's mouth like a car skidding and screeching on the brakes, trying not to hit anything.

"Bella told us she had the best sex of her life two days ago but won't tell us who it was with."

I wish a car would hit me right now.

"Actually, it's 'whom'," Jasper corrects.

"Shut up, Jasper," Emmett says.

Edward turns to me, his green eyes bright and blazing, and it reminds me of the look he had as I took my shirt off that night. My stomach twists, and the feeling is not as unpleasant as it sounds.

And then he smirks and looks more like what he actually is: the smuggest bastard on the planet. "Really? Really? The best sex of her life, huh?"

"Yeah. She said they did it three times," Rosalie informs him. I want to smack her. Since she's so readily providing the bitch, it's the least I can do to donate the slap.

"In one night?" Emmett asks, impressed. "Dude's got game."

Edward looks like the cat that ate the canary. Too bad that canary was, well… me.
*long, silent pause... deep sigh... overbounding hormones... more silence, the click of the mouse as the chapter changes... reader is hot and bothered...*
Sorry... I was busy reading. Seriously, I went to find quotes for this review, and couldn't stop re-reading this gem. I'm a sucker for friends turning into more, and
The Best I Ever Had
by
WhatsMyNomDePlume
fits the bill perfectly.
One night, no different from any other night, Bella and Edward fall into bed with each other. They'd never been more than friends, and the next morning don't find themselves regretting the action, just wanting more. And more, and more.... Like the Friends episode this fic is (extremely loosely) based on, what starts out as a night of passion fast becomes a revelation that Bella (Monica) has had the best sex of her life with her best friend Edward (Chandler).
A wonderful part of this fic is even though I'm a huge fan of UST, these two have never really pined for the other, never realized how great they could be together until it actually happens, until they realize that they are falling for each other, and even if it seems out of nowhere, really,
it must have come from somewhere deep down.
"Have you ever thought about this before?" you ask me. Your voice is out of breath and low, so it makes the words sound a little dirty, like the beginning of phone sex or something, but I know you're asking because it's important to you, so I force myself to pay attention.

"Thought about…"

"This," you say, still vague. It's appropriate as that's how we're acting, even if there's nothing vague about the way you shift over me as you wait for me to answer, flexing your hips into mine. Have I ever thought about this?

I don't know how to answer. Yes, I have. But also, no, I haven't. I've thought of this in the way that every guy thinks about stuff like this, like when I first met you and thought you were insanely hot—you still are, and I still do, but it fades with friendship, and that urge to do things to you disappears. Of course, it rears it head again every now and then, like when you wear a shirt that's just a little too low and reminds me a little too much that you might be my friend, but you are also female, with parts that I don't have that I wouldn't mind touching. Or on some nights—like tonight—when you wear those really tight jeans, and I have the urge to lift you up and wrap your legs around me.

But I also haven't thought about this before because you're my best friend, and those are separate fantasies where you are still my best friend but you're also this other girl who I touch and taste and take. Those are little infrequent ideas that exist in my head simply because they don't—can't—exist anywhere else.

And then it hits me that it is existing, right here on my living room floor, and I get so hard and heady and happy when I think that in some strange way, this is my most unattainable fantasy coming to life.

I lean up and kiss you and say the only thing I can without sounding like a horny creep or some pathetic, lovesick jackass—neither of which I am.

"It doesn't matter. I'm thinking about it now."

Your smile says you like this answer—a lot. Then you stand up off me, and I worry that maybe I've blown it until you hold your hand out, and I let you think that you're pulling me up as I stand.

As you lead me to my bedroom, you say, "You can think about it later. You can do it now."

You probably don't realize it, but you've just ruined our friendship. Fucking demolished it. After those words, I'm never not going to be able to look at you as the sexiest thing I've ever seen.

From now on, I'm going want you in every way you'll let me have you.
What I love is that they don't fall in love the next minute, and they don't fall into an instant relationship. Bella is hesistant, and Edward gives her time and space, to miss and want him. They maintain their friendship while finding what they've always wanted, and that makes the relationship feel like they will make it, even though WhatsMyNom only gives us a brief look, at eleven chapters.
Is it bad I want to cry because I want more?! There's only an epilogue left, which I am dying for, and at the same time, I don't want it to come because I want so much more. I guess that's the mark of an awesome fic. One so good you can't put it down, and so bereft when it's over that you look around, shuffle your feet... and go read it again.