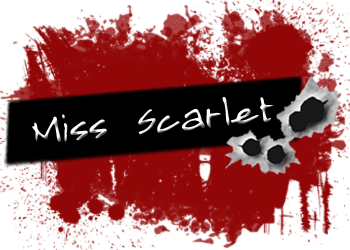 When we decided to do
Bratty-Vamp
week I have to admit that I was pretty excited. I'm no stranger to Bratty's work. But when we were splitting up the stories among ourselves I had to pause. There was one story that I had NOT read of hers. One that I was pretty much avoiding. And I said it's either now or never. You would assume that I read it right away right? Nah, I waited until about last week to read it. But once I started, I couldn't stop.
The Best Man
is a story about best friends Bella and Jasper and Jasper's older brother Edward. Jasper is getting married and of course he's going to need someone to stand up with him. However, when you have your best friend who knows everything about you and your brother, who do you choose? How do you choose? Have a series of contests a year before the day and see who wins of course!
Now throw in some confused feelings about a childhood crush that may not be so childhood anymore and you have Bella. Her and Edward have this semi-volatile relationship because both want to be Jasper's best man.They both play to their strengths during these challenges but you also get a sense of sexual tension between the two.
I don't want to give the whole story away because honestly you'd probably kill me if I did. But this isn't just sweet UST and fluff. There is some heartache there. I have to admit this story brought me to tears and reminded me why I put it on hold for so long. However, instead of ruining it for you. I'll just give you a taste of that sexual tension Bratty does so well in her stories.
"Not so fast," Edward straightened himself on the stool and looked me directly in the eye. "I win."

"What?" My voice sounded as incredulous as I felt. "You haven't even had a shot yet!"

"Nope. But when I do… I win." He stood and adjusted the neck of his shirt.

"You can't be so sure of yourself." I placed my hands on my hips and gave him a dirty look.

"Oh yes I can Bella," Edward smiled. "The rules distinctly stated 'no hands.' You used my hands to hold your lemon and your liquor. You are clearly in violation of the rules!"

My mouth popped open and I turned to look at the guys. They were shrugging and nodding in confirmation to Edward's statement.

"Damn dirty lawyer!" I huffed. "I'd like to know how in the hell a person does a body shot without having someone hold the shot glass!"

"Someone holds it," Edward said lowly. He put his hands on my shoulders and turned my back to the bar. "Don't say I didn't warn you," he whispered near my ear.

I was struck speechless when Edward dropped to his knees in front of me.

"What are you doing?" I asked. Then I breathed "Oh…"

Edward already had his lemon wedge in hand, and was meticulously dragging it across the skin of my abdomen. I had to stop myself from trembling when I felt a drop of juice slide down my stomach toward the waistband of my jeans. Edward didn't look up from his work. He simply brought that gorgeous head of his closer toward me as he reached to the bar for the salt shaker. "Lean back," he commanded. My body automatically moved to accommodate him, and I pressed my arms back against the stool behind me. The salt tickled across my skin until it stuck to the wet lemon juice. Edward placed the shaker back on the bar and stood with the shot glass in hand.

"You asked for this," he whispered with something a bit dark and dangerous glinting in his eyes. Edward quickly bent one long finger into the collar of my shirt and tugged it down until the deep V-shape he created exposed an obscene amount of cleavage and the center of my red bra. His face had taken on a clinical look of professionalism when he firmly wedged the shot glass between my breasts.

Shocked by the coolness of the glass as well as his actions, I opened my mouth to protest. Edward didn't give me time to say a word. He shoved the edge of the lemon into my mouth.

"Bite it," he ordered through gritted teeth.

I complied and pressed my teeth into the bitter skin of the fruit.

Edward didn't waste time. Back on his knees, he gripped my hips in his hands roughly and pressed his face to my stomach. I felt sure he could feel my stomach muscles clench when his tongue licked away the long line of salt that he placed there. My eyes actually rolled back a little, and I hoped to God no one else noticed. His fingers gripped me even more tightly as he rose far enough to reach the shot glass with his mouth. I stared at the top of his head while he pulled the shot glass away from my chest with his teeth. He drained the glass and dropped it to the floor immediately. Then Edward reached forward and bit into the lemon, tearing it away from my mouth with only the barest hint of his lips on mine. He stood and raised his hands over his head, to the cheers of the four men who stood behind him.

"Nice work, Cullen," Mike clapped him on the back.
He can do a body shot off of me ANY time! What Bratty does in this story is fall in love with the characters. You believe in the friendship. Everyone has had that friend where they can just tell anything to and they will always be there for you. She captures how first love doesn't just go away forever. And also how that first friendship will follow you throughout your life.
Go check it out. Laugh. cry, and don't forget to check out all the other stories rec'd this week. Let her know we sent you.