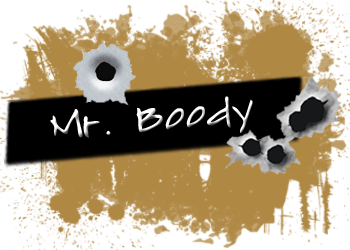 There's something so taboo about an escort. They straddle the lines of legality, they work for the super wealthy, and they always look so damn good.
And there's a reason Pretty Woman is so popular. The hard-working, loveable worker of the night, stealing the heart of their client, and riding into the sunset, so much happier than when they began their journey.
Now imagine Edward isn't the insanely rich one (hard to imagine for a fic, eh?), and that he the escort, with a boss he finds himself increasingly attracted to... and she finds herself, against all the rules, falling right back. There, you have
My Escort
, by
Bratty-Vamp
.
Trying to get through school, Edward begins to work at an escort service, to the prompting of his roommate Jasper, who has less than stellar reputation in legality, but with a paycheck that can't be denied.
Bella also works for the agency, and hand picks Edward to be a male escort... and against her own will, for herself.
"Is this one of yours?" I asked. Jasper nodded and turned his attention to a point over my head. He was obviously placing the ball in my court. We were friends, but he wasn't calling in favors for the recruit at his side. I appreciated it.

The man stood looking at me, quietly. He shifted back and forth, obviously unsettled by my attention. His hair was a reddish-messy looking mop that stuck up, even though I could tell he hadn't used any styling products. And his face… was arresting. Strong cheekbones… angular jaw. His eyes held steady when my gaze met his, and I was stunned momentarily by their green depths. It wasn't even the color that particularly drew me in. It was the openness I saw there. Sincerity and honesty were as easy to read as pretentiousness and arrogance. But they weren't as often seen here, in this business.

With great reluctance, I tore my eyes away from his face and looked down his body.

"He looks like a hobo," I said sharply. I wasn't sure why I criticized him out loud; except for the purpose of using his unkempt appearance to put a wall between him and I.

"I…uh…"

I wanted to stay and hear the quality of his voice. But I moved away and put space between us, so I could better concentrate on the job at hand and remove myself from temptation.
Soon, however, the two form a friendship, starting with Bella wanting Edward to succeed in his new job, but then it turns into something more.
It wasn't that I doubted Edward's ability to pull-off the ruse. I knew he'd be able to convince my professor and classmates that I was in a relationship, and therefore, off-the-market. I just didn't trust my own ability to keep things as strictly professional as I should. With Jasper, it would have been easy. There was no confusion blurring the lines of friendship between us.

But it was hard to deny how physically attracted I felt toward Edward. And worse… the more time I spent with him, the more I grew to care for him as much, much more than a friend. I had inadvertently crossed into "crush" territory. And I did not want to jeopardize our work relationship, or compromise our carefully balanced friendship. Both were just too important to me.

I was so lost in thought that I hadn't even realized that Edward had stopped walking beside me until I had passed him by about ten feet. I stopped and turned, to see him standing in the middle of the concourse with a concerned look on his face.

"Bella? Are you alright?" He asked. I felt my shoulders slump, and was instantly embarrassed about how inattentive I had been.

"I'm so sorry," I apologized as I walked back to join him where he stood. "I've just… got a lot on my mind."
Like jealousy, trying to keep her job, desire, blurring the lines between friendship, love, and lust... Yeah. A lot on her mind. And on his. Especially when the lines get blurred on a trip to Vegas together.
"Bella…" I mumbled around fake flora and soft skin.

"Shh… go to sleep," Bella said, shimming down my body. She finally stopped when her head rested on my chest. "Is this okay?" she whispered.

"Hmm," I hummed beneath her. I wasn't quite sure if it was okay, or not. I mean, it was certainly okay with me. I just wasn't sure what she'd think when she woke up wrapped around me.

"You have the most beautiful heart," Bella mumbled. It sort of sounded more like "youhaffthemoshbootifulart" but I understood quite clearly when she placed a small, sweet kiss in the center of my chest.

Bella fell asleep almost immediately. My hopes for sleep, however, were completely denied. While Bella's warm body was curled around my side, I laid there, uncomfortable and fighting to ignore a raging hard-on. I know that she was completely drunk, and there was no way I'd ever take advantage of her in that condition. But because I had a warm and decidedly under-dressed girl pressed against me, my body was doing its level best to convince my mind otherwise. I stared at the ceiling and tried to concentrate on deliberately un-sexy thoughts while every unconscious move of Bella's bent knee against my groin made me nearly come un-done. I was very close to sliding out of bed to take care of things for myself in the bathroom. But I was pretty sure that I would wake Bella up if I tried to move out from under her.

And that's when she started talking in her sleep. Bella mostly mumbled things that didn't make any sense at all. I mean… she said something about bubbles. And… hot wings? But once, I heard her quite clearly say my name. "Edward" she said, in a soft, purring kind of way. It filled my entire body with a strange sort of contentment. I laid awake until almost dawn, just waiting to hear if she'd say it again.

Finally, when she sighed and rolled away from me, I followed her with my body and snuggled in to try to get a couple hours of shut-eye.
Of course, the path isn't always perfect, and the blurry lines they create make otherwise pleasureable activities... more confusing than expected.
"Edward?" I saw a brief flash of confusion on her face. I didn't even bother looking at her professor. I was pretty sure I would have just tackled him to the ground at that point and beat him to a bloody fucking pulp. Instead, I acted rashly in a totally different way. A way I hadn't planned. A way Bella, obviously, didn't expect. I pulled that girl away from the slimy hand that had rested on her back, and I kissed her soundly.

The minute our lips touched, we both froze.

You know, in movies… that magical moment when a couple shares their first kiss? The camera man does this thing to make the room look like it's spinning. And some powerful orchestral piece picks up volume in the background so that you know the young couple is being overcome by their amazing feelings.

Yeah. This was nothing like that.

The second our lips touched, I knew I had made a horrible mistake. I didn't hear a swell of music. What I heard was my own voice in my head reciting 'oh shit, oh shit, oh shit, oh shit.' I had the presence of mind to know that I needed to finish what I had started, to get the job done. No one would be convinced by the way that Bella had just turned to a dead mackerel in my arms. So I grunted a little and pulled her waist toward me, effectively bending her backward so that our lips could press together a little more firmly. And I was sure, to an outsider, it looked like a very passionate embrace.

I, on the other hand, recognized the need to turn my leg slightly in front of my body to protect my balls. Because I was pretty sure Bella would have given me her knee if she could. Her hands moved up to clutch the lapels of my jacket, and I tried to ignore the way her body felt, pressed against mine. She whimpered just a little against my mouth, and a whole different set of feelings started to get thrown into the mix, confusing all of my good intentions. I pulled my mouth away from hers, and shook my head slightly to clear it.

Bella's cheeks were deliciously pink, and her breath was uneven. To anyone else, she might have looked excited by what had just happened. But I was close enough to see the flash in her deep brown eyes. Yep. She was going to kill me.
*le gasp!* How could that be possible?! Well... read more. It's a guaranteed win, and Bratty-Vamp makes a topic that normally seems taboo into something you want to read more of. Takes some of the forbiddenness out of it and makes it into something we all want to experience.