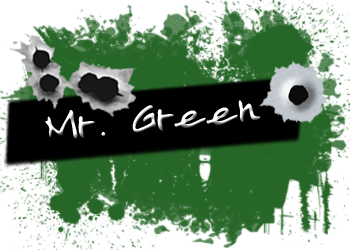 What a great fukking week! Who doesn't love
Bratty-Vamp
? I for one am I giant fukking fan and when the boss lady told me that we were doing an entire week on her stories I was fukking stoked! Of course it was a given which fukking story I would do… well if you know me at all it is anyways.
Green
baby all the fukking way!
What can I say about fukking Bratty that no one else has? I secretly want to do naughty things to her… oops guess it's not so much a fukking secret anymore. Her writing is fukking stellar and it gets me in the mood. Even her light-hearted stories such as my assignment this week are detailed and exciting to fukking read. Green is fukking phenomenal… well I know I am but this Green is too. I must say I've read all of Bratty's stories and can admit that I've read a few of them more than once. To be completely thorough I read Green once again and was not disappointed. The only thing that would make it better is if Edward sipped on some Green fukking Tea… *snickers* diggity diggity yes I fukking did!
Edward is a hard working landscape guy. Does that make him a gardener? I'm not sure. I affectionately call him Lawnward. Bella is kind of a stuck up brat. What happens when he saves her life and she sees that he is a great guy? Classic Bratty story telling at its finest is what fukking happens. Fukking amazing you have no idea what you're missing if you haven't gone there. Here's a taste to get your mouth watering:
"I wanted to come over and thank you. For yesterday," Bella cut me off. "Rosalie told me what you did. She said you saved me…"

"It was nothing," I shrugged and wished I wasn't wearing a floppy fishing hat with hooks and tackle hanging from it. I felt like a complete tool.

"Well… I appreciate it. I could have died, you know."

I didn't have anything to say about that, so I looked down and toed my rubber wader into the grass under my feet.

"You saved me from drowning, AND grounding," Bella chuckled then. "You cleaned up our party mess. That was… cool of you."

"I'm glad you're okay," I said, looking up into her eyes. It was a little surreal, seeing Bella standing there on my front porch. I adjusted my glasses awkwardly.

"Thanks to you," she nodded.

"Well…" I said, pursing my lips to the side.

"Yeah. Well… I just wanted to…"

She moved down the stairs while I moved forward, and we did this weird little side-step thing to go around each other in the middle.

"See you around?" Bella asked, when we finally traded places. I crinkled my forehead in confusion and turned to look back down at her. She hadn't 'seen me around' in the entire three years of high school so far. I couldn't imagine that changing now.

"I guess…" I said noncommittally. I wouldn't hold her to it. "Maybe I'll see you. You know. When I'm working or something."

"Well anyway," Bella twisted her fingers nervously in front of her. "Thanks again, Elton."
See you can't help but be a little mad at her… I mean she doesn't even know the name of the guy that fukking saved her life but he sets her straight of course. I would've totally been like, "Bitch I saved you and you don't know my name?" but this Edward is classy and respectful like.
Bella turned to walk to her car, and I couldn't help but call out after her.

"It's Edward."

"What?" Bella turned and looked back in my direction.

"My name," I said then. "It isn't Elton. My name is Edward."

"Edward." Bella said my name sweetly, and then nodded. She actually gave me a little grin and I felt my cheeks heat. I hoped the floppy brim of my hat shaded my face well enough to hide my reaction to her expression. "Well thank you, Edward. For everything."
It's so hard not to give you more… I'm a fukking giver by nature. But I'm going to make you open this bitch up and read it because I know you will fukking enjoy it. So your instructions for the week are: open, read, fukking enjoy and leave Bratty some love if you haven't yet. I was sad to see that Green is one of her less reviewed possibly read fics… lets fukking change that. Come on give Lawnward a chance! Besides Bratty deserves to be worshipped… ooh what I would do if given the fukking chance. Time to go bug my favorite MILF… must say I kinda miss her White assets. Until next time… keep it fukking Green.