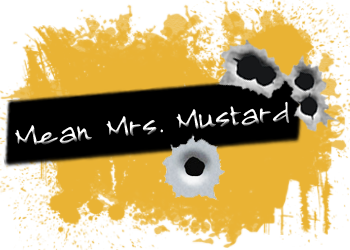 So, a few weeks ago I had an extra ticket to see 100 Monkeys and I offered it up to the first person who was interested on my Facebook page. A lovely girl who lived not too far from me named cejsmom was the lucky recipient. Plus, she got to spend quality time with me, which I'm sure you are all envious about (NOT!)
Anywhoo, as we were talking she mentioned a vastly underappreciated story to me and it is called
Strawberry Wine
, but the lovely and talented
kas90
. So, the next day once my tiny hangover had worn off, I started reading and let me tell you, it is awesome!
Each chapter of the story alternates from present day to the past when Bella was a teenager and spending the summer with her Uncle Charlie in North Carolina. (I also have a weakness for all NC related fic btw) In the past, Edward helps out on Charlie's farm, which is how he and Bella first meet. The downfall is that Bella is only there for the summer and Edward is heading out to college in the fall and has a plan for his life, so sadly, all they have together is a the summer. kas90 writes their teenage years with a lot of reality in it. They aren't rich, they don't drive super fancy cars and they have realistic dreams and goals. They are also absolutely adorable.
"The other day, by the horses, you were strong one second and begging me to get you off the horse the next. And then you couldn't put a whole sentence together, rambling on about riding my horse and how Charlie would kill me for it." His arms rested on his bent knees and his face was turned in my direction as he broke a smile. "Now today, I hear you talking about your favorite books and your dreams, and then your family… and then you say how you don't want to be 'picked-up' or whatever. I'm just at such a loss on how to do this." He ran one of his hands through his wet hair, making it stand up on ends.

"How to do what?" I asked as quietly as the loud rushing noise of the water would allow.

In what seemed the most genuine gesture, Edward gently picked up my hand that was resting on my thigh and laced his fingers between mine. I could practically feel his pulse through the pad of his thumb…or maybe it was just my own because my heart was beating so fast.

"This," he said, holding our hands up in the air between us. "I want this," he added on more quietly, not once breaking eye contact as he gave my hand a gentle squeeze.

"Why?" I finally asked, my question barely audible.

"Because you don't fit a mold."

Our eyes were locked, and even though it was darker in the cave area, I could still see specks of light shine in his blue eyes. I, for the life of me, couldn't find the right words so I did the only thing I could think of. I brought the hand that was still being held in midair closer to me and gently loosened our grip, taking his one hand in both of mine. With a deep breath, I closed my eyes and placed a soft kiss in the middle of his palm.

When I looked back to him, I swore I had never seen him smile so big.
Unfortunately, when you get a glimpse into their future, it's not quiet how you wished it had turned out. Bella is recently divorced and is heading back to North Carolina to try and help out her ailing Uncle Charlie. Of course, Charlie is a schemer and immediately does something rather hilarious to try and reunite Bella and Edward, whose life hasn't exactly gone like he planned. However, he is not a fuckhot firefighter, so you can't be too upset about that.
As much as I want to tell every awesome little thing about this story, you seriously need to go and read it yourself. It's full of funny adorable moments, sweet kisses and a VERY interesting future that involves several unlikely parties. Hell, as of right now we still don't even know who the hell Bella got married too, but I am dying to find out.