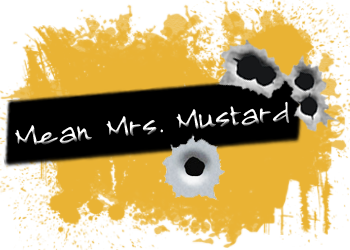 Ah summer... the time of heat waves, skinny dipping and summer vacations.
Summer of Salt
by
lola-pops
is one of those stories that are quintessential summer and it makes me wish I was about fifteen years younger and had a cabin of my own to fall in love with my Edward.
In SOS, we meet Bella and her cousins, Jasper and Rosalie, who are spending the summer at their vacation cabin in Northern California. They are all best friends, 19 years old, and get along famously, even the unexpected arrival of trouble family friend, Alice Brandon, can spoil their summer.
Of course that is until Alice and Jasper seem to hit it off and Rosalie has eyes for Emmett, one of the boys who lives across the lake. Bella is sort of left to fend for herself and deal with Edward, Em's brother, and the star quarterback at Texas A&M. She's attracted to him, who wouldn't be, right? But Edward's past is sketchy and Bella's not exactly eager to get attached. It doesn't help that they seem to constantly annoy each other, but that's part of the stories appeal.
Alice, Rose and I are spending the late afternoon doing beauty treatments. Jasper seemed relieved to be given a reprieve from beauty time and went back to Emmett and Edward's to watch a game.

"So what's up with you and Edward? And don't leave out details," Rose asks while smearing blue goo all over her face.

"Not a damn thing. He told me, while I was naked and standing next to him, that I was beautiful but not his type."

"What? That's crazy talk. He was staring at you. Like, staring at you." Alice interjects, her brow furrowing.

She's painting my toenails day-glo fuchsia.

I blush deeply and admit, "That's what I thought, but…no. Believe me, it's not for lack of wanting it."

I'm feeling stupid but know that if there's anywhere I can admit this it's here and now, to these two.

"So, in light of all that, I hope it's not a problem that we invited them to dinner," Alice says lightly.

They both look a tiny bit guilty, but only the tiniest bit. They mostly look happy.

Rude.

"Oh whatever. I think we're going to have to learn to get along…or we'll torture each other all summer. And at this point that's looking to be a distinct possibility. I mean, you should hear some of the shit he says! He's got to be the biggest dick I've ever…"

"He's got to have the biggest dick. That must be what you meant, Bella." He's leaning in the doorway, laptop in hand.
Edward, for his part, is extremely attracted to Bella and he realizes the effect he has on the opposite sex. He wants her, but he knows if he has her, it won't be enough. However, he still keeps his distance.
The couples, Em & Rose and Alice & Jasper, are happy together and Edward and Bella sort of dance around each other, flinging insults and annoying each other. Since the couples often hook up, Edward and Bella are left alone and get to know each other rather well during that time. Each moment they spend together makes Bella wanted Edward more, which frustrates her, because she's confident that regardless of what she does, she will get hurt.
We get drunkedy-drunk. It's fun, but he and I aren't really talking, and when we make eye contact he looks away. We stay up so late that I start to sober up at some point. It's about 3am when we start back up the stairs. I can see him walking down the beach towards his cabin, his head down. He mumbles goodbye and takes off, with none of our usual banter.

We all go to our separate cabins and I'm disturbed by the quiet in mine. I start to get ready for bed, brushing my teeth, but I'm not tired. It's hot, and I feel sticky and unsatisfied. I grab a towel and head back down to the beach.

The bonfires across the lake are out, and ours is only smoldering embers, so the moonlight is bright and I can see everything. I undress slowly, liking the warm air on my skin. The water is cool as I wade in and dip under. I swim out a ways and float on my back in the still water, staring at the stars.

The splash startles me and I bob upright, an arm covering my chest, my eyes wide. And then I see him swimming out towards me. But then I can see his face under the moon and he's not smiling. I swim in, I'm far out, and meet him where I can touch again. We stand there staring, a few feet apart, and he reaches his hand out, searching in the water for mine. He's beautiful, and he grabs my hand and looks at our intertwined fingers and sighs. Almost sadly. I open my mouth to say something, a question, but his gaze stops me and he pulls me to him gently, his mouth meeting mine.

We don't talk. Our kisses are feverish. His mouth is hot and salty and sweet and when he trails it down my neck I moan quietly, my breath shaky. My arms are wrapped around his neck and I can feel him hard against my stomach.

Holy shit.
If you haven't had a chance to check out Summer of Salt yet, now is the perfect time to do it. End of summer, school is just starting... get on it.