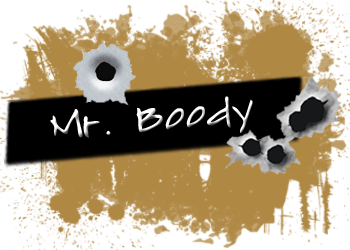 OK, I'm going to be one hundred percent honest. When I read the title of this fantastic, sexy little one shot,
The Merman
by
EZRocksAngel
, I instantly thought of Zoolander. "MerMAN... *tiny cough tiny cough* MERMAN!" And then I had a mental image of this amazing pic I found online once...
So then I was a little afraid it'd be some kind of mermaid/lost island/nautical naughtiness thing going on.
But then I actually read it. And it is none of those things. (Though, is it bad to hope that there is some kind of crack fic out there that is like that?) I digress.
If you want to read a hot fic that brings to mind chlorine, dripping wet sexy bodies, backseat fumbles, and a little cougar action, then this is the summer fic for you. It's (sadly) only one chapter long, but EZRocksAngel makes The Merman the perfect fic to dive into (literally).
Bella is a college aged nanny, who takes her charges to the local pool for a little summer activity. Little does she know, she's about to embark on a summer fling with the freshly legal lifeguard, Edward. Anyone up for a little older woman/teacher kinda action with a nubile, eager, well-built 18-year old body? I thought so. Yummy.
"Oh, no."

"Yes."

"God, just no."

We watch, mouths gaping, at the woman on the diving board. She's cute—I suppose, in that over-forty and can still pull off a bikini kind of way. Is she cute enough to bag him? No.

"It's happening."

"The secondhand embarrassment…"

"Just…did she really hold her nose?"

"Yes. What is she doing?"

My eyes are glued to the scene unfolding. He's climbing out of the water, droplets sliding down his back, and there she is at the top of the ladder. Waiting. "She's waiting for him?"

"To talk to him?"

"Oh my God, you can't just talk to him."

And the moment is proven. You can't. He simply glides by.

"There it is…the blow-off."

I shake my head. "Ouch. What's worse? Being blown off by a genetically superior 18 year-old or the fact you allowed yourself to be blow off by a genetically superior 18 year-old?"

"Once you take that path there really is no better or worse. It's all just terrible."

Together we nod, heads ducked close so no one else will hear. I have on my trusty gigantic glasses. The ones I hide behind. I pretend they are a shield from bad bikinis, toxic tattoos and meddling mothers. But really, they are my spy glasses.

So I can watch him.

Who is he?
But is it all just a fling? An older woman teaching a younger man the skills in bed he'll need for the future? What happens when feelings and passion come between two people intially looking for release? I highly recommend this little ditty, and let EZRocksAngel know Mr. Boody sent ya!