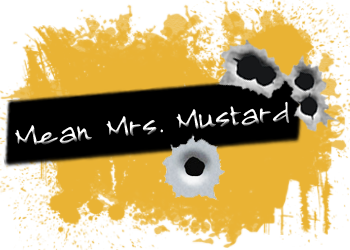 So here I am, lying in bed on a Sunday night, dying (not really, I am just sick with an ear ache and a sore throat), thinking that this day sucks. Then I open my inbox and see an update for In Your World by solostintwilight, and swoon because that is what I do nearly every time I read this story. Not only do I swoon, but it makes me want to have a fresh loaf of bread and some apple butter. Why? Well, this story is based in an Amish community. I used to live by one, and let me tell you, Amish food is the bee's knees, especially the apple butter with bread and fresh strawberry pie! So, once I get over the fact that I will not be having Amish food anytime soon, I settle into reading the updates and am never disappointed with the way
solostintwilight
brings us Amishward.
In Your World
is about Bella running away from an abusive relationship and her "English" life. She soon finds herself in Amish Country, being welcomed into the family of Carlisle and Esme Cullen as a safe haven. Can she accept living the Amish way?
I struggled with the snaps once more, frustrated at their hidden closures.

This would be so much easier with my t-shirt and sweatshirt.

But I had been told as long as I stayed in the community I had to wear their clothes.

Layers and layers of clothes it seemed.

I missed my shorts and tennis shoes.

Finally the snaps came together and I looked around for a mirror.

Of course not.

Smoothing my hair into a ponytail I straightened my dress and made my way down stairs, the stair treads creaking as I made my way down. Turning the corner, still fiddling with my silly bonnet, I didn't notice the tall figure in front of me until my face met with his sweaty heated chest.

I stumbled back, nearly falling until strong hands reached out to right me. I steadied myself before looking up to apologize to the man I had run into, and lost all train of thought when I lost myself in the swirling green sea of his eyes.

"I'm so sorry," I stammered, feeling the heat rising in my cheeks as those eyes continued to look through me.

Dear God he was beautiful.

"No, I must apologize. I did not see you there. Did I hurt you … I …. I do not know you," he said, his voice low and guarded.

I shook my head and tried to smile up at him. It was hard to concentrate with those deep green eyes staring down to me. And the tousled hair that framed his face. It was not quite brown, but tinged with fiery highlights as if he spent most of his days in the sun. Judging by the soft wrinkles around his eyes and sun kissed cheeks, I assumed that he did.

"Uh, I'm Bella. I'm… visiting," I murmured extending my hand out to him in greeting.

He paused, looking at my hand hesitantly as if I might be diseased before looking back up to offer me a small crooked smile. His eyes seemed to dance as he looked down at me.

"Welcome, Bella. I am Edward. Are you staying with Elder Carlisle and his family?" he asked, never taking my hand. Instead he moved his hands behind his back, as if fighting some temptation to touch me.

I blushed and let my hand down, thinking I must have violated some strict Amish custom in my almost handshake. I took a step back hesitantly, to put some space between him and me. I was already warm in all the layers of clothes they made me wear. And his nearness didn't seem to help the heat. I still felt the ghost heat of his chest on my face.

A tingling sort of feeling everywhere I had made contact with him.

"Isabella! Come!"

The voice startled me, and I jumped again, this time forward into Edward, who awkwardly grasped my by the waist to steady me once more before he lurched away as if I had burned him. I was sure I felt something shoot through me when his long fingers held me tight. He licked his lips nervously, looking off down the hallway towards the voice before turning and all but fleeing out of the back door without another word. I watched his back as he left in the waning light, his cream shirt stained with sweat and his neck long under the dark hat he pulled down over his hair. He glanced back once, a frown on his face before he turned around again and quickened his pace through the field away from the house into the waning light.
Yeah, I think Bella can learn the ways of the Ordnung fairly well, since she has a hardworking, sweaty Edward to look at day after day. Kidding. This story is about so much more than Bell and Edward falling in love. It takes us through the struggles of starting a completely different life, learning how the Amish society survives, and that ethnocentrism is present even in a very forgiving community.
In Your World is a work in progress at twenty-one chapters and told in mostly Bella's point of view. There is one chapter that contains some graphic reading, but there is a forewarning in the author's note, so that you may skip over it, if you wish. Edward is a gentleman in this story, but he has his moments where he likes to get handsy. That is all I'm sayin'.
I will leave you with something to swoon over that the sweet, and sometimes naughty, Amishward wrote Bella, even though she wasn't supposed to see it, yet…
I was amazed at how much information about their way of life I had retained in just an hour in Esme's kitchen this morning, but soon I had the kitchen clean and I was making my way through the rest of the ground floor with my broom and a wet rag. When I made it to the sitting room I had every intention of keeping to the task and not letting curiosity win over.
That was until my eyes flashed on a bit of paper lying on his small writing table. There was a pile of papers and journals lying on the table, strewn across it haphazardly. My fingers moved to straighten the pile up, in an effort to dust, until words leapt out from the top paper. My breathing seemed to be on hold as I read.
The colour of fresh turned earth
The pureness of fresh drawn milk
The gentle bend of the elm tree
The melody of breaking day
The tranquillity of a cloudless night
The moon as it dances across the starlit sky
The sun's kiss on the horizon at dusk
The depth of the universe
These are but trials to what I see
In her perfection
The Lord must surely have dreamt as I didst
A haunting image in slumber of beauty beyond all nature
Bella.
I touched the note softly with my fingertips, reading the words once more to be sure I had read them properly. And still I forgot to breathe.
Edward Masen, the strange and beautiful Amish man that haunted my dreams had composed a poem.
About me.
Apparently I was not the only one haunted in my dreams.
Go. Read. Enjoy!