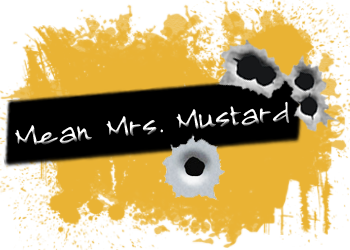 Sometimes I really love starting new stories. There's the anticipation of what is to come. Will there be romance, angst or some awesome plot twist that keeps you on the edge of your seat? There is, often times, the slow burn of attraction between the two main characters and you want to keep reading, even though the latest chapter has already been posted.
So, to fill my need for a new story I began reading
The Space Where You Belong
by
morethanmyself
. Needless to say, thus far I have not been disappointed.
In this story, Bella has just uprooted her entire life and moved cross-country to Jacksonville, Florida, where she is trying to build a new life for her self. She is sad about leaving behind her dad and best friend, but not so much her ex-husband Jake and his new fiancée. Once in Florida, she moves into a small four apartment building and quickly discovers, after an impromptu nap on her lawn, that her neighbor is a slightly younger and extremely flirtatious man named Edward.
"So, what's a pretty girl like you doing in a place like this?" he asked cheekily.

"You...I...you...what," she spluttered, her tongue tripping over the backlog of questions piling up in her head.

He sat up to face her, holding his hand, whether in greeting or to help her up off the ground, she couldn't tell. Not that it mattered, she wasn't taking the hand of the man who thought it appropriate to just lay down beside her without being invited.

Raising his eyebrow, he simply shrugged at her snub. "Edward Cullen, 2B. You must be the girl in 2A. Mr. Molina said you'd be moving in soon."

Bella continued to stare for another beat before her mouth finally remembered how to move. "Get the hell off my mattress! What is wrong with you? Who does that-decides to just lay down next to a stranger? I know they say people in the South are friendly, but this is just ridiculous!"

"Well, how am I supposed to know if I like it enough to take it if I don't try it out?" he said, picking up the "FREE" sign off the ground and waiving it around for emphasis, completely undeterred by her outburst.

Standing up and brushing the bits of grass and dirt from her shorts, Bella just pursed her lips in annoyance. "And you couldn't wait until I got up?"

He smirked at her suggestively. "I wanted to make sure it was comfortable enough for both of us. And, I must say, you fit perfectly beside me."
It doesn't take Edward long to weasel his way into spending time with Bella. First, he helps the movers with her furniture, though he has selfish motives for that and secondly he finds her taking her frustration one night by yelling outside and quickly invites her to enjoy a drink with him at a local bar.
Bella agrees to go, but mainly at the insistence of her best friend Rosalie who tells her to do something crazy that night. So as Bella gets on his motorcycle and rides off into the night with him, we are left wondering just how crazy Bella might get with the slightly younger and very impetuous Edward. I, for one, am dying to find out!