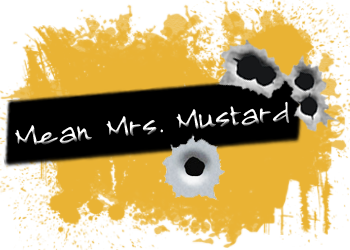 This story is one of those underappreciated ones I always bitch about. People need to be reading it. Yeah, I'm looking at you.
Music, Magic & Instability
tells the story of Bella, a musician and singer, who is struggling to make it on her own. She waitresses to make ends meet, but she has a talent that makes people sit up and take notice. With Jasper and Alice in her corner as her manager and pseudo-stylist, she begins to see things happen for her.
Bella enters a contest to become the new lead singer of an up and coming and after singing a dirty little ditty, she gets the job. That night she goes to celebrate by going to a concert with her friend Angela and while having dinner she has a run in with the singer himself, Edward Cullen.
We were sitting across from each other in a booth, simply enjoying our food, when all of a sudden a crowd started to gather outside the door. I looked toward the door and in stepped the one and only Edward Cullen, along with his band, bodyguards, and various women wearing too much makeup and not enough clothing.

Angela grabbed my hand and squeezed it so hard that I thought my fingers were going to pop off. "Shit, Angela, you're hurting me. Let go." I had to pry her fingers from my hand.

She made a squeaking noise and went to grab me again, but I was too fast. I jerked away fast enough that she missed me, but by flinging my hand out of harm's way, I somehow managed to backhand the one and only Edward Cullen right in the junk as he was trying to walk by.

He gasped and buckled a little as he grabbed his crotch. One of his body guards grabbed him by the arm to keep him from hitting the floor. Two of the women were cooing at him and saying things that somewhat sounded like offers to make him feel better. Instead of even paying attention to what they were saying to him, he turned to me with a strained voice and said, "What the hell did you do that for?"

I could feel my blush tainting my cheeks. "I'm so sorry! That was a total accident. I was trying to keep my friend my pinching my fingers off and didn't know you were walking so close. Are you alright? Do you need ice or something?"

"No, I think I'll live. I may be a little sore, but I'll live." He forced himself to stand upright and winced.

"I hope this doesn't mess up the show tonight. I would be pissed at myself if I ruined it. Angela and I were super excited that we won tickets to see the concert."

"I think it will be fine. I don't really need my balls when I'm on stage. You said you won the tickets? Did they give you good ones at least?"

I pulled our tickets from my purse and handed them to him. He turned to a man and said something to him. The man reached in his jacket pocket and pulled out an envelope. Edward pulled two tickets from the envelope and handed them to me.

"Here, these are much better tickets." He reached in his pocket and pulled out a pen and wrote something on the back of each of the tickets before handing them to us. We thanked him and he walked off to a private dining room in the back.

From the look on Angela's face I wasn't sure if she was just in total shock or if she wet herself. I looked at the back of her ticket. It read, "Thanks for your support. Don't forget to breathe. Edward Cullen." I flipped mine over expecting the same message and had to bite my lip to keep from laughing out loud. Mine said, "Any woman who has had her hands on my balls deserves front row seats. Enjoy the show, Edward Cullen."
Fast forward a bit and Bella has struck out on her own after things sorta fell apart with her band. Jasper and Alice are still supporting her when Bella gets some huge news… she's going to go our tour with Edward Cullen.
I have to admit, I'm little giddy at the prospect of them being on tour together. There has been a bit of flirtation and the press is already assuming they are in love, having a baby, getting married etc… but they've barely met. I'm looking forward to seeing how
A Little Distracted
weaves this story and brings our favorite twosome together.