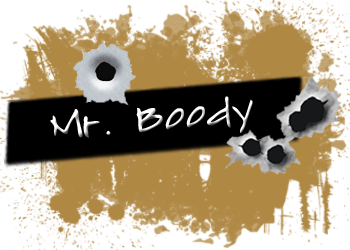 Cockyback. Sportsward. Sexyward. Whatever you want to call him in
Sideline Collision
by
Nolebucgrl
, the bill fits perfectly. Edward is kind of a dick, but with a redeeming side we all can't wait to see more of!
Edward is the star football player on his college team who knows he's hot shit, and Bella, aka Reed Girl, is the nerdy band geek that demands a replacement reed for her oboe when Edward carelessly breaks it before a game. After the game, she meets up with him in the locker room to get money for the reed, and well... Things get real naked real fast. The person Edward would normally brush aside or not even see becomes the front and center of a fantasy come true.
"Fine, then. Nobody is coming to hear your mad oboe playing skills, Reed Girl. I doubt that anyone could pick out the damn oboe amongst all the rest of the instruments, whereas, they can surely pick me out of a crowd."

"Yeah, because you have the biggest head." She smiled in triumph and her whole face lit up with it. I stared at her for a few moments before the insult sank in.

"I have the biggest something, sweetheart, but it isn't my head." I grinned at her, letting that one land.

Her eyes flew to my dick, which made it harden underneath my towel. Her mouth opened in a little 'o' of surprise and I thought about shoving my dick in there. She had a pretty mouth and it would be a very satisfactory way to shut her the fuck up.

"How do you know? Are you gay? Do your teammates know that you're checking them out?" Yeah, she really needed to work on shutting the fuck up. Maybe there was a way.

"This is how I know." I whipped my towel off and dropped it at my feet. Her face turned bright red and she started to breathe heavily. "And I am most certainly not gay, as you can see. Unless you're actually a guy. From the neck down, it's impossible to fucking tell."

Her eyes flashed and I watched with interest as her fingers came up and started unbuttoning her jacket. She tossed it off and I could see she did have breasts, though they were still obscured by an entirely too big white shirt. I shrugged at her and she let out a small scream but her fingers started working the buttons of her shirt. Well this just certainly got a fuckload more interesting. She was wearing a plain white bra, but her chest was actually really fucking nice, two perfect handfuls if I was an accurate judge, and I sure as hell was.

She took her shirt completely off and tossed it on top of her jacket, still watching me with eyes snapping with temper. She was really fucking hot. Who knew Reed Girl had such a slamming body underneath her uniform? She was thin, but not as skinny as the cheerleading chicks. There was some meat there, but just the right amount to make her soft but not flabby. I wanted to reach out and touch her but I wasn't sure if she'd let me without biting my head off. I was too worried about both my heads to attempt it. No, it was best to keep on challenging her out of them.

"Water bra?" I asked, though clearly it wasn't.
After their steamy encounter, Edward finds himself compelled to pay "Reed Girl" back for the damage he did, and maybe see about having sex with her again, you know, to get her out of his system. Clearly they had a good time together, so they should give the old college try again, right? Before he realizes what is happening, he's going to a music store, tracking down her apartment, and teaming up with Alice, aka Shorty, to get her attention. And, seemingly worst of all, he finds himself asking Bella out on a date, to prove he really does want to know her. He's pursuing someone when normally he's the pursued, and it starts to freak him out.
"Since when do you care if I talk to you?" she asked.

"Since day one, Bella."

She gasped and shook her head. "You're unexpected, backterquart. What am I going to do with you?"

I grinned and steered her into her room. "I can think of a bunch of things."

"I just bet you can." She fell onto her bed and opened her arms to me. She was a drunk, sexy mess and I had to walk away from her. "Do them, Edward."

"Not tonight, Reed Girl." I pulled her shoes off and threw a blanket that was on the edge of her bed over her.

"When then? You may not get another chance."

No, I might not. In the sober light of day, she might go back to hating me or resisting me. Why did I want it that way? Because I was clearly an idiot like my brother.

"I'll take my chances. You probably won't remember this anyway."

"I member everything." Her eyes were closed and I sighed. Sure.

"Well then, remember this. I could have taken you, but I didn't. Instead, I want to take you out. Dinner, tomorrow night. What do you say, Reed Girl? Do you want to go out on a date with me?" What in the hell did I just do? Maybe she hadn't heard me. Maybe I hadn't actually said something so unlike me.

Her eyes opened and she focused on me. "You're asking me out?"

"It appears I am." I couldn't quite believe it myself, but there it was.

"Why?"

"Because, as you pointed out, I don't know you. I want to. What do you say?"

"Okay, if you're for serious."

"Deadly. I'll see you at seven. Try to remember."

"I will. Night, night." She waved and closed her eyes.

"Goodnight, Reed Girl." I had a date for the first time since high school. How had that happened? What in the hell was I going to do with a sober Reed Girl tomorrow night?
I can't wait to see how things go! Nolebucgirl has developed characters I really want to see more of, subplots I'm going to enjoy seeing unfold (I always adore her Emmett's), and some undeniable UST... you know how I feel about UST. Will Reed Girl's walls come crumbling down on their first real date? Will his charms really work on her as he predicts? Will they have more sexy times? Will I stop asking rhetorical questions? We shall have to wait and see!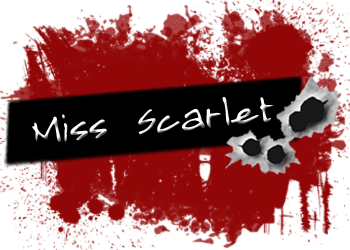 Miss Scarlet: How did you get started in fanfiction?


Nolebucgrl:
Well, I had a blog and was discussing Twilight on there with a couple friends. They got into fic before me and were discussing Wide Awake. Finally, curiosity got the better of me and I delved in and never came back out. Well, after reading fic for two months straight I had yet to come across any story that replaced Breaking Dawn in the way I imagined it in my head so I started writing. Initially I just posted on my blog but several people encouraged me to bring it to FF and the rest is history. :)

MS: What's your favorite charactization? Ie. Geekward, dilfmett, Doctorward etc?


NBG:
Hmm, well lately I'm mighty fond of Sportsward. But I will always have a fondness for Darkward as well :)

MS: What are your top favorite fics of all time?


NBG:
Wide Awake, The Blessing & The Curse, Tropic of Virgo, Scotch, Gin & The New Girl, And With Thee Fade Away & Mr. Horrible to name a few.

MS: What's your favorite curse word?


NBG:
Haha my Taste readers should know this. Fuck.
MS: What's your favorite John Hughes movie?


NBG:
Wow, love most of them. I'd say The Breakfast Club is #1 though.
MS: If you could kill or maim one Twilight character who would it be, why, and what would be your weapon?


NBG:
Jacob and I think I'd use something small, like nail scissors, that would take a very long time. My Jake hate has never abated :)
MS: What's your least favorite Fanfiction cliché or pet peeve?


NBG:
Honestly, it's the New Moon moment. I hated New Moon. I hate when characters don't talk to one another and run away. I get a fight, a misunderstanding and some sulking, but months on end without communication just kills me.
MS: What is your favorite Disney movie?


NBG:
Lady & The Tramp
MS: If Heaven exists, what would you like to hear God say when you arrive at the Pearly Gates?


NBG:
Welcome. Your family and your cat are waiting for you on that cloud over there. Grab a cold one and have some fun.

MS: What is your favorite movie quote?


NBG:
"Well, fuck me gently with a chainsaw. Do I look like Mother Teresa?" Heathers was rife beautiful quotes but that's my favorite.
MS: If you weren't writing fanfic or participating in the fandom, what would you be doing with your time?


NBG:
Honestly, I can't figure out what I did with my time before writing fic. I read a lot and watched TV a lot. I still watch a lot of TV. I guess that's what I'd be doing. Not very exciting is it?
MS: If you were high like Jasper was in one of your chapters, what would be your
munchies of choice?


NBG:
Heath bar crunch ice cream for sweets, Doritos for salty.
MS: Did you play an instrument in band in high school and or college?


NBG:
Unless you count that little plastic recorder that we had to learn in grade school as a true musical instrument, then no. I did tinker with a little mini-keyboard but I sucked. I always wanted to learn piano but that never happened.
MS: What's your favorite sports movie?


NBG:
Oooh boy. For baseball, The Natural and Major League. For football, The Program & Friday Night Lights & Remember the TItans. Yeah, don't ask me to narrow it down!
MS: And if you can have a crackfic what would it be about?


NBG:
I actually don't do crackfic! I write humor but not the cracky kind, at least I don't think so.