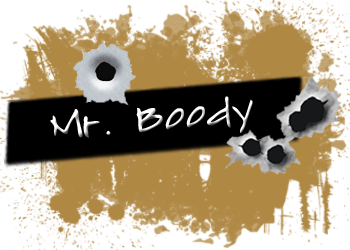 I absolutely love finding a good novella to devour.
Why? Because it doesn't take a lot of my time, which to me is more valuable than diamonds and free time is just as rare.
I get to feel a whole bunch of stuff, real quick! So satisfying.
The drama is quickly resolved so I don't sulk for very long.
And then it's over and I grin like a woman who's PMSing and just walked into a Hershey's store.
Today's COMPLETE novella is by
dontrun
, titled
Reunion
.
Former high school sweethearts Bella and Edward didn't end well. A bad break up before going off to college caused their parting of ways. Eleven years later Bella unexpectedly is reunited with the man who she has never really gotten over.
Twilight - Rated: M - English - Romance/Drama - Chapters: 6 - Words: 10,344 - Reviews: 175 - Updated: 8-4-11 - Published: 8-1-11 - Edward & Bella - Complete
In the first chapter we are introduced to Bella and told all about her and Edward's past:
I never felt as loved as I did when I was held in his arms. My darling bronze-haired man-child. When he held me in his strong arms and whispered words of love and forever in my ears, I couldn't help but melt. I can't remember a moment of my life without him. We had always promised each other; from cradle to grave, never to part. And from our first steps to our first time, it was always the story of us. The jade depths of his eyes told the story of his love and passion for me; and my brown eyes followed him in utter and complete devotion.

Then life got in the way.

He got into a prestigious university on the east coast; I could only afford the state college nearby home in Washington State. He begged and pleaded with me to go with him. That he would pay for me to go closer to him. But my mind was set. A belief that our love could conquer time and distance. We fought; we had never fought before that day. We'd had little tiffs before that—especially when he spent too much money on me, or when I refused to believe him when he told me that I am, to him, the most magnificent creature on earth. Never had we fought like this though.

He had yelled and told me that I didn't love him as much as he loved me. I argued that we could make it work—there were vacations and ways to communicate. He cried that he couldn't live without me. I cried and told him I would always be there. We made love then; and he thought I had caved. Afterwards, he talked about our life in Boston; he started by asking if I wanted a house or an apartment. I was angered that he thought I would give up so easily. He claimed he felt deceived. He stormed out of my house and into the night.

I spent the first semester at school missing him and craving to hold him. I had decided by the end of it to transfer; I gave in. My need to be with him was greater than pride. I knew he would be home over winter break so the day he arrived I was there in the kitchen with his mom and his sister who happened to be my best friend at that time. We were baking his favorite cookies waiting for him to arrive home. We heard his arrival; and the sound of his velvet voice filled me up and made me feel whole again.

That was until I turned around to see the utter perfection of womanhood on his arm...
Yeah, I know and I will be honest, at first, it kind of breaks your heart. So then we learn more about Bella and her day-to-day life.
Soon enough we find out there is going to be a high school reunion. Woo-hoo. We know what always happens at though right?
Well what if it doesn't?
"Bella?" It's almost a whisper, my name uttered from his lips. It's been so long.

"Edward," I somehow get out of my mouth without sounding like an imbecile.

"Dance with me?" He asks holding his hand out to me.

"Your wife…"

"Won't care," he assures me, taking my hand into his much larger one and leading us to the dance floor.

The soft strands of Westlife's Swear It Again are playing as our backdrop. He pulls me close. And even though I want to hate him, it feels like home. He doesn't say a word, just gently presses us closer, his chin resting against my hair. By the end of the song, I could feel myself falling apart. I need my house, my privacy so that I can break in private. I just have to do it while keeping my pride, I can't let him know how much it still hurts.

We go back to the table and I see that Ben has rejoined us. Angela is nowhere in sight. Rose and Alice are talking about some shoe sale that they can't wait to hit up, while Emmett is telling Ben and Jasper about some new video game that he wants to get when it comes out. Edward pulls my chair out for me and I thank him. He pulls the chair beside me out and sits. This just keeps getting weirder and more uncomfortable with every passing moment.

"Bella, isn't that your purse vibrating?" Ben asks. I look and confirm it is. I quickly pull out my cell and see Angela's name on the caller ID.

"Hello?" I answer hesitantly.

"Hey, it's me; you look like you needed help."

"Yes." Thank you, Ang.

"Do you want to leave?" I feel like we are playing secret agent with all these 'yes and no' questions.

"Yes, that sounds right."

"I saw your face while you were dancing with him, Bella, and I know if it was me, I'd want an out without looking like I was running. I thought maybe you could pretend I was Charlie or something and say you are needed at home or work or something." My friend, you are a genius.

"Don't worry, Dad, I'll be right there." Angela laughs.

"Good, good, Bells." She does this silly impression of my father and I have to hold back a laugh.

"On my way, see you soon." We disconnect the call and I turn to the table. "Sorry, I have to go. Charlie needs me." I say my 'goodbyes', and Edward is looking at me funny. Like he wants to say something. As quickly as I can, without falling, I make my way to the door and out to my car.
Yep, no throw down sex in the bathroom, or the back seat of a Volvo, none of that, but....
What happens when they do see each other again?
I won't say. You just have to read it.
Trust me. It won't take you long....
Til next time.