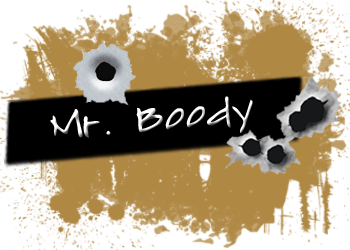 So how have you enjoyed our week of highlighting the fics that remind us just how HOT summer can be?
I decided to do something different to end our week, well truth be told, I actually went on a one shot reading frenzy this summer. And one of the reasons I did so was because of all the one shot contests that were held celebrating the summer season!
So, I'm going to direct you to a few of the contests that made my days and nights, even hotter! For each contest I picked fics at random to highlight....
* ~ * ~ * ~ *
I'm going to start it out with
Schools Out 4 Summer
hosted by
TwiGirls Next Door
! If you are interested in finding out who won, you can search the FFn profile and all the winners and their entries are posted there, but I say, still go ahead and read all 9 entries. You can read things like:
Edward sits down on the Love Sac and munches on his sandwich. He's trying to stay out of it. I don't know how he'll manage it, though, since Alice always seems to get her way. She's always been a little spoiled.

"Okay," says Alice, hopping up and standing in front of the massive TV. Jake scowls at her, and she levels him with a stare. It's really effective. "We'll try to pass off Jake as Mexican, but if that doesn't work-"

"It won't," pipes in Emmett.

"If that doesn't work," she repeats, then shoots fireballs at Emmett this time, "Edward will bring his cock as a peace offering."

Edward sighs and drops his head. "Fine. No one's going to believe Jake's Mexican anyway, even if you dressed him up. So, don't bother. I'll just kiss my cock goodbye before we go."

Alice jumps up and down and shouts about Edward being her favorite brother. He's her only brother. Whatever
. ~ Tejano Disco Cock
Or how about a little love of chocolate to go with your summer?
But the best part about Edward was that he loved chocolate. I almost choked on my cutlet when he said that. "No fucking way. I think it's meant to be." I didn't really mean to say that, but chocolate was just... it was chocolate. I loved it more than I loved anything in the world. Even Rosalie. It was always there for me when I needed it (though I tried not to need it too much).
Chocolate was so sweet and rich and reliable, who couldn't love it.

Edward laughed. "Yeah, it's always there for me when I need it. So reliable. I don't care if I sound like a chick on PMS, it's fucking amazing," he stated, grinning at me. I nodded slowly, reverently.

I couldn't really speak after that, too blown away by our connection through chocolate. The bill was paid, by the boys because they insisted, and right before we left, I remembered the camera in my purse. I called for everyone to stop, and snapped a picture of the boys alone, then one of all four of us. Then I decided it was okay to depart and we left the restaurant. Not wanting to part, we headed to the boys room, where Emmett ordered two bottles of wine with his father's card.

Three hours and two bottles later, we were feeling the alcohol. I mean, Rose and I had done our share of drinking and while we weren't drunk by any means, we were good and tipsy with the numb lips. Emmett had cracked Rose's cool demeanour, and they were chatting happily about cars, snuggled up together against the pillows on the king sized bed that the two boys shared. Edward and I sat on the floor against the bed, finishing off the last of the wine. I was giggling and he was just smiling like he owned the fucking world.
~Cedar Rapids
* ~ * ~ * ~ *
Next we have the
Boys on Boards Contest
hosted by anniej13 and Chicklette. So, so many good one shots in this contest! Voting is over, winners are announced on profile. But this is how they describe their contest:
It's summertime, and the living's easy….
Sunshine. Surf and Sand. Skaterboys flipping ollies. Surfer boys riding waves, sun shining
down, water drying on their tanned skin…c'mon, you know you want them, and we do too!
We want your sexy skater boys and gorgeous surfer boys. They can be hot and dirty, sweet and
sexy, stoned and silly – but they must be on a skateboard or a surfboard. You can write about
any pairing, slash is okay, but since this is the BOYS on boards, please no femmeslash.
I mean! HELLO! Just read....
"What exactly," I asked, "are we doing here?""You have an empty pool. I know of a few deviants who are in need of one," Rosalie said, and she pointed across the lot.I assessed the situation. Among the testosterone-fueled flailing limbs and shouts there was a much slower, disheveled looking group of four. Each of them was loosely holding a skateboard, walking with slow long strides in a loose crowd with loose ties around their tanned necks. They looked slow and lazy in contrast to the other kids flying about. They looked cool and bored, each of their gazes steady and ahead of them, and I knew who they all were: Jasper Whitlock, Emmett McCarty, Ben Cheney and Edward Cullen. Each was kicked out of Forks High for various acts of delinquency ranging from truancy to lewd acts on school property to being busted at school with an illegal substance or two.Jasper jumped on Emmett's back and pointed toward me and Rosalie. Edward Cullen looked right at me then; though his expression never wavered, his eyes went slowly up and down my body, which was still awkwardly perched on the handlebars. His eyelids were heavy and sweat was already starting to dampen the hair at his temples. The rest of his hair was a dark mess of curls and spikes and cowlicks. I wanted to run up to him and tug on that hair and sniff the back of his neck.You see, Edward Cullen was one of those boys who was always busy doing something; probably something illegal. But- no one was ever sure what he was busy doing. If he shows up at a party, he'll leave suddenly and all he'll say is, "I got something to do" or whatever. You know he screws chicks like crazy, and you know he's a slut, but you don't know anyone who has actually slept with him. You've heard he's been arrested like, seven times, yet the reasons why are never consistent. He was like some dirt bag, some hot, intimidating enigma that is a staple around town… even if you've never actually spoken to him. Everyone knows everything about him, yet no one knows anything about him. Edward Cullen was one of those guys."I said rebellion, not heart suicide," Rosalie hissed in my ear.
~For When I'm Gone
I won't even tease you with the entries about our favorite Twi men WET on a surfboard! Just go read.
* ~ * ~ * ~ *
Next up is
Hot Summer Nights
hosted by LustLikeTequila and UrNotFukinKStew. I think the name says it all, huh? Go check out the winners and the rest of the entries!
We walked along the lake as a cool breeze swept by, fingers intertwined, enjoying another summer night together. I stopped at the swing and pulled Bella down to sit on my lap. She sat facing me, resting her head on my shoulder as we swung back and forth.

Jasper's talk made me wonder what would happen when I had to go back to school. I had about a month left before I needed to think about that. It was in the back of my mind but I decided to live in the moment and enjoy my time with Bella tonight and the rest of the summer. I just hoped she had the same feelings as me.

We sat on the swing for a while just enjoying being in each other's arms. Bella lifted her head and looked deep in my eyes startling me a little. There was something there that I never saw before. I wasn't sure what it was, but I had a very good idea.

Bella's lips lowered to mine and I was lost in the heat of the kiss. She always tasted so sweet, like cinnamon sugar. She traced my bottom lip with her tongue then slipped it in my mouth. Her tongue twisted and tangled with mine as she gently caressed it with hers.

Her tiny hands wrapped around my neck trying to bring me closer. She rubbed against my now very hard erection as her lips left mine to trail wet kisses along my jaw and back up again. Her lips took hold of my earlobe and I thought I might just come in my pants.
~Building Love
See?! HOT SUMMER NIGHTS!!!! Is it getting hot in here, or is it just me?
* ~ * ~ * ~ *
Last, we have the
TFA Summer Fantasy Contest
hosted by the ladies of the Twilight Fanfic Advocacy.
Voting ends for this contest on September 11th!!! YES! Plenty of time!
Here's how the ladies describe their contest:
Can we tell you a secret? We have this fantasy where we're laying poolside working on our tans and watching our secret crushes swim. The next second they're standing over us, water dripping down their rippled form and splashing against our over heated bodies. They ask if they can put lotion on us and when their hand touches us...
Well, you get the idea.
The lovely ladies here at Twilight Fanfic Advocacy are excited to announce our first ever contest and since it is the hottest time of the year, we wanted to heat things up here as well with our Summer Fantasy Contest. We want your one shots that are written about a fantasy of the character of your choice. It can be about any other character, we don't care. We just want to see what you fantasize about. Perhaps the object of your obsession doesn't know you exist (or do they). You're sitting, standing, waiting in line, in the shower, ext., and start to fantasize about your crush.
What's your wildest fantasy? We want hot, sizzling action. We want you to think outside the box, hell be in the box if that's your thing.
I think we all have some tucked away fantasies of our favorite fanfic characters, right?
Obviously that wasn't his real name; his name was Edward. A fact I had learned by overhearing him answer his phone one morning. I remembered how the sound of his deep, silky voice uttering the simple, "Yes, this is Edward," had set my stomach to fluttering, my lady-bits to twitching, and my brain to cease functioning. I had only known his real name for about a week, but I'd been calling him Mr. Twenty-fifth floor for the previous two months—since the day he had moved in and my stalker-like obsession began—and it was a hard habit to break now.

Like every good stalker, I felt compelled to become as familiar with his daily patterns as I could. It had taken me a few weeks, but I was able to nail down the details of his standard comings and goings. He went for a run from five to six-thirty every Saturday morning—during the week he ran from four-thirty to five-thirty—and then left for some mystery location from one to five in the afternoon. I didn't think it was work he went to on Saturday because he was always dressed casually in jeans and a tee-shirt—but still deliciously and perfectly put together. Sundays were his grocery shopping days, but he never left at the same time, and I wasn't Mark David Chapman insane enough to follow him to the store—this information was an accidental discovery.

I had also learned that at precisely seven every weekday morning he boarded the elevator to leave for work. I didn't know what he did for a living, or where he worked, but he came home at exactly six every evening. Wouldn't you know that was my schedule too! I didn't always make it home in time to ride with him in the evenings, but I made sure I was available to share a cab down with him every weekday morning.

I wasn't a runner, and had never been a huge fan of getting up before nine on the weekends, but I always managed to find some excuse to be in the main lobby of the building at five every Saturday morning. If nothing else ever came of my crazy obsession with my upstairs neighbor, I was now very good friends with the morning doorman, Felix. His wife bakes some of the best cinnamon rolls I've ever tasted!

Whenever we shared the elevator, neither Edward nor I would ever speak to each other. I had never even allowed my eyes to wander much further than his incredibly idyllic, impossibly soft looking lips. What I wouldn't do to be able to take his slightly-fuller-than-the-top-one bottom lip between my own and suck on it till it turned from the deliciously delicate pink it normally was to a bright, throbbing, rose color. Then everyone would know that Edward had been well and truly kissed.

Truth be told, I would like to leave him looking thoroughly fucked as well. But that would require a level of contact I haven't been able to psych myself up to as of yet. Instead, upon entering the compartment, I would assume my position in the corner opposite the one Edward would already be huddled in. It was here, in this little ninety-degree angle of glass and metal that I would spin my internal stories of what I would do to, and with, Edward. If only I had the courage to do either.
As I locked my door and made my way down the hall, I let my mind slip into one of my favorite ruminations about my bronzed-headed Adonis of an elevator companion. In my private, self-generated, mental pornos I tasted Edward; all of him.
~What I Wouldn't Do
There are many more of this fantasies where that one came from, so go and indulge yourselves a read a few.. or all of them. I don't think you'll be disappointed.