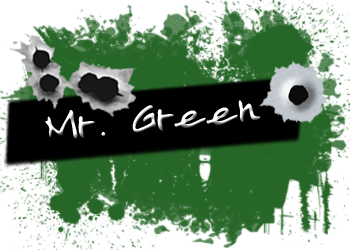 Hello? Is it me you're look for? I can see it in your eyes… wow I have no idea where that came from. Sometimes a guy just has to sing a little Lionel Richie to get things moving along. How's everyone's summer wrapping up? Mr. Green has been super fukking busy but he always… eventually has time for you lovely fukking ladies*snickers*. I wish… dirty thoughts are distracting me. Let me right myself. Alrighty then; boss lady hasn't hounded…but she did tell me that it was about fukking time I turned in something. So I thought for lack of a better time why not for End of the Summer Week? May not be my favorite fukking time of the year but it may or may not include babes in fukking bikinis *wink*.
Summer to me means lots of things, namely: suntans, beer, fun and fucking fireworks. Kafukkingboom is all I gotta say. So what better way to wrap of summer but in the form of a oneshot called
Unexpected Fireworks
by
mskathy
. Not only is this well written like all of mskathy's stuff but its crisp, crackling and sizzling hot. It takes place in the summer on a beach and involves fukking fireworks… what more needs to be said? Maybe that it's a quick read and I personally read it more than once. So this Edward is hot and cocky and this Bella is snarky and available, good fukking combo in my opinion. Here is a teasingly tasty treat to get you in the fukking mood:
The scream I let out when a very large unlit firecracker landed right in front of me was probably enough to rattle the Earth.

"What the fuck?"

Jake and his friends ran over, hugging the man that had clearly dropped the firecracker. From their boy talk, I gathered that Edward was a close friend, but it made me curious.

"Hey, how do you know this kid?" I asked Jake, standing up to eye the pretty boy in front of me.

"Edward was on our baseball team in high school."

"What? He didn't go to Forks High, nuh uh."

"No, I went to Port Angeles Prep," Edward explained. "But I was part of the rec league down here."

"Ohhh, fancy," I teased. "This is a very large stick you have." I practically had to bite my lip at the double entendre, but I liked harmless flirting. "Do you want it back?"

"While I, uh, enjoy watching you hold my stick, unfortunately, I do need it back. It's part of the show tonight."

"What?" My eyebrows furrowed together in confusion.

"I can't explain right now, but I dropped it because I'm running late. Can I meet you down by the water later? I'll tell you everything you want to know about my sticks."

I gasped, hand to my chest, feigning shock. "You have more than one?"

"Yes, and I definitely know how to use them, which is exactly why I have to run. What's your name?" he asked, turning to run the opposite direction.

"Bella," I said with a wave.

Jake had been standing by me, watching the entire exchange, and when I turned to face him, he was shaking his head.

"What?"

"Someone's got it bad for Cullen."

The whole group of six boys began to tease me, football becoming a secondary concern.

"Why don't you boys go back to playing with your balls. It's about the most action you'll see tonight."
That's all I'm fukking going to give you. Their initial meeting should be more than enough to get you to dip your toes into this hot fukking sandsational piece of literature. There's not much love for this story and I'm sure all of you can change that. So for your homework this week: click the link, read and fukking drool over this lovely slice then send mskathy some love. Be sure to tell her that Mr. Green sent you; I'd love a chance to waggle my tongue in her direction. Before I go I gotta send a special fukking shout out to Debbie in S. Florida for her constant attention and talented fingers, she sure fukking knows how to treat a guy*muah*. Sweet thing I'd love to treat you to a glass of Green fukking Tea anytime. Now off to find out if Mrs. White will show me her tan lines. Until next time… keep it fukking Green.