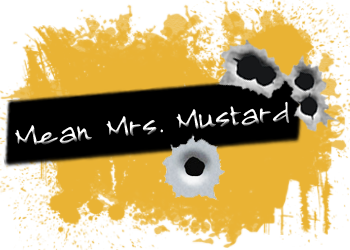 You've seen them, hell you might be reading all of them out there - the drabble fic. Done properly they can be really compelling, otherwise the daily or hourly updates could make you want to throw your laptop through a window.
Property of Bella Swan
by
BellaSunshine
is thankfully one of the most compelling and sweetest drabble fics out there.
In this story, we are taken through individual entries in Bella Swan's journal, starting at age 13 where she is dealing with the typical things teenage girls through; first crushes, first kisses, bitchy girls, dreading high school and wondering about the state of your parents marriage since everyone else seems to be getting divorced. Since this is Bella's diary, it's told only from her point of view, but sometimes I just wanna give the girl a hug.
July 12, 2000

Dear Diary! (that always means something awesome happened!)

EDWARD SPOKE TO ME TODAY!

I'm in heaven.

He's so nice.

Ali and I were at the pool (of course) and I went to the concession stand to get some water and beef jerky. On the way back, this lady dropped her bag and I stopped to pick it up for her, and so did Edward! He laughed because we almost bumped heads! It was so funny! He said he was sorry, and I didn't know what to say! But then he asked if I was having a good summer, and I said yes and he said he'd see me again sometime!

AHHHHH!

Ali almost died when I told her!

Oh my gosh, I wish I could go to Jenks High instead of stupid Jenks Middle this year!

Why couldn't I have been born sooner?

I wonder if Edward thinks it's weird that we keep coming to the public pool when he knows Ali has a pool at home?

Gotta go! Mom and I are going shopping again!

Love,

Bella

P.S. Ahhhhhhhhhh!
Of course Edward is in the story, you didn't think I would miss pointing out that part right? When we first meet him, he's a lifeguard at the local pool and a friend of Rosalie's, Alice's big sister. Alice is Bella's best friend and she has a crush on Jasper, so even though Alice & Rosalie's family have their own pool, they go down to the local pool so Alice and Bella can look at the boys over the summer. Of course, Edward is a few years older than Bella, so her crush is unrequited.
However, I'm holding out hope because the story has recently jumped forward in time. Alice and Bella are in High School and just turned 16. Edward and Jasper are in college and are 18. That age difference isn't so bad right? I'm looking forward to seeing how BellaSunshine unravels the rest of her fic, which she says will update daily until she's done.
So, if you like sweetness, T-rated fics and daily updates, this story is for you. Run, go read it and leave a review or 30, since that's the number of chapters up right now!