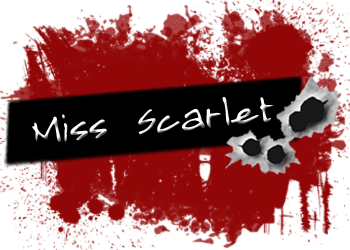 Today, we're getting dirty. Smutty. Dare I say a little lemony?
Fetishes are something that people have but are mostly rarely talked about. There are many out there and just because they are viewed as taboo doesn't mean that they are bad. Some people like to be called names, tied up, or even stepped on with high heels. In
Welcome2MyWorldxoxo
's story
Who's Your Papi
, she touches on the life of someone with a fetish and the length's they go to get their needs met.
Bella is a high class call girl. Dealing with clients of caliber and wealth. Bella gives her clients things they aren't getting elsewhere. She likes what she does and isn't ashamed of her body or what she does. She enjoys it. Especially when she gets a client that can satisfy her the way that she satisfies them. When the company she works for gives her a new client that needs to be dealt with discretion, Bella goes all out to fulfill this man's needs.
Edward is a state's senator with a secret. He likes age play. And it is exactly like it sounds. He likes his women to assume the role of someone very, very young. And before you start thinking that it is a form of pedophilia, it is a legitimate fetish. Not necessarily does Edward want to have sex with children. It's quite the opposite. I won't tell you anymore but you should take a look at it for yourself.
I came across this story and had to read it to see what it was about. It's so filled with lemons but it doesn't leave the bitter citrus taste in your mouth. There is a plot lingering there that is dying to come out and it does in the way that Bella and Edward interact during their meetings.
White Mary Jane pumps. Check.

Pink stockings with white bows at the top. Check.

White garters. Check.

White, ruffled panties. Check.

Too small and too tight pink, poofy dress with a corset top. Check.

Pigtails done up in white ribbon. Check.

I smirked to myself in the mirror; someone obviously liked to play Daddy.

Renata and I had talked at length with Rosalie about my client, working out any and all kinks in the contract. The discretion needed for this was of the utmost importance and he had not hesitated in paying me a pretty penny to make sure I was accommodating of his needs.

I had no problems whatsoever with this and I had spent the day preparing for it, getting my mind in the right place to completely immerse myself in my role. I'd read up on the Senator, searching through his history for any little extra tidbits to make this afternoon better than any other call girl had given him so far.

I would give him what he wanted and what he didn't even know he wanted, then hook, line, sinker, he would be mine.

He wouldn't think twice about calling me the next time he was in this part of town and before you knew it, the digits in my bank would grow bigger and a satisfied Senator would represent the State.

I wouldn't lie and say the secrecy of it didn't excite me. Knowing the potential dangers to his career and to my reputation, never mind the reputation of my company, had me a little wet between the thighs.

I liked sex. It was the reason I picked this job out of all the others. Long working hours for meager pay had just never been my thing. I was all about instant gratification, so when I had found out about Blossoms Escort Company, I had not hesitated to make an appointment to get a job there.

Three steady raps on the hotel room door told me that he had arrived. I walked over to the door and peered through the peephole, just to be certain. Tall six foot three build hidden underneath his suit, slicked back brown hair, chiseled jaw and sunglasses.

He looked rather at ease, standing in the hallway waiting for a call girl to let him in. I took in a deep, cleansing breath, leaving me, Isabella Swan, behind and adopting the character of his little girl.

I opened the door and he immediately stepped in, his eyes darkening as they raked over my body. I closed the door behind him and wasted no time in wrapping my arms around his waist and looking up at him from under my eyelashes, my bottom lip poised in a slight pout.

"I've missed you, Papi," I murmured in a small, sweet voice. His eyebrows rose slightly in surprise and I congratulated myself on doing my research and finding out about the many summers he spent in Italy with his grandparents.

His arms snaked around me, dipping underneath the hem of my dress and palming the cheeks of my ass over my panties.

"Have you now?" he purred, his voice low and dripping with sex. I nodded, jutting out my bottom lip further. "Well, we can't have that now, can we?" His gaze penetrated me deeply as he stared into my eyes for a long moment.

"On your knees," he ordered with a swat on my ass and I wasted no time in falling to my knees, making my face level with his crotch. I could see the outline of his cock protunding through his slacks and I licked my lips in anticipation.

He let out a groan and I peered up at him, my expression expectant. He reached down to his belt, slowly unhooking it before popping open the button of his slacks and sliding the zipper down.
Now I'm not going to give you ALL the goods am I? Just go read this and see for yourselves. Let her know we sent you.
Till next time