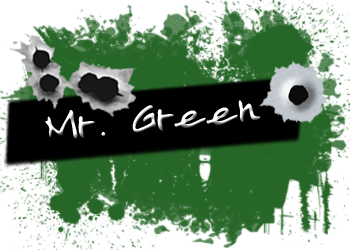 Hello again my fukking friends. The last time we spoke was in the bathroom… or wait not in the bathroom but I do remember it having something to do with the bathroom. I wasn't in the fukking bathroom I promise. You get what I mean. Mr. Green is a very fukking busy man this week so he is going to give you a little something short, simple and completely fukking delectable. I have the pleasure of working with these two lovely fukking ladies and they both are currently writing drabbles for one another… the whole; "I now pronounce you fic wifeys until the end bullshit..." They should've gotten Mr. Green to preside of their ceremony; that would've been one for mother fukking win in my opinion. You know these are going to be fukking good because they are writing for each other *insert gagging noises here*. So I bring you
Mrs. Robward
's
Might Have Been
and
beegurl13
's
Worship
.
Mrs. Robward and beegurl13 are no strangers to anyone especially PIC, after all they're both one of us. But I for one was a fukking stranger of what is known as a drabble… I'd never read one, hell I'd never fukking heard of one. I decided I'd look up the definition of "drabble" and see what I could find. Lit' rally the definition of drabble is 'to make or become wet and dirty'. When I read this I was like hell fukkin ya my kind of thing. I was pretty sure with all the time I've heard these lovely fukking ladies spend together that they must be constantly getting wet and dirty… or at least Mr. Green can fukking hope *wiggles eyebrows* okay maybe more than hope. Threesome ladies? Mr. Green will be there with a Green fukking bow on. My favorite thing of "drabbles" or at least fukking these is that nothing is ever given to you completely. Just when you think that you know what the hell is going on, there's a twist. Gotta fukking love that! Here's a taste of both:
Might Have Been

i turn my face into the skin of your neck

"come upstairs"

your arms fall lower

your strong hands supporting me

you lift me

my legs wrap around your waist

my arms tighten around your neck

my lips stay against your skin

my tongue sneaks a taste

i whimper at what I've missed

you groan at what you've missed

if only time would slow for us

we could live in love

in paradise
Worship

You don't disappoint. You never disappoint.

I wonder where you learned this.

I wonder if it was with her, with my daughter.

Has she felt your tongue before? Does she cum in your mouth the way I do?

Does she taste like I do?

My body shakes as you push me over the edge. My toes curl. My mouth hangs open, barely holding back a moan.

You stand, pulling me tight against you, kissing me.

I taste myself on your lips, and I want it always.
So that's it… that's all you fucking get. They are short, almost poetic like. Hell Mrs. Robward doesn't even use punctuation or fukking capitalization. Read them and love them cause I sure as fukke do. Tell the ladies I said hi, I'm sure they'd like to know I sent you. Never know I might get some fukking gratitude from them… it would be about fukking time. Haha just fukking kidding ladies so don't fukking choke me. As for me, I'm gonna sit here and drink my Green Fukking Tea and watch fukking Glee cause my piece is all ready for the boss lady. I'm addicted so fukking sue me. Until next time… Keep it Fukking Green.