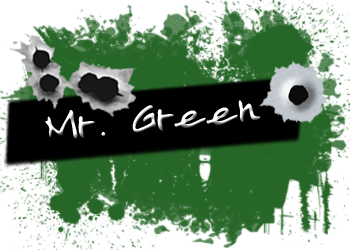 What's up ladies? No catchy fukking music lyrics for you today, just my irresistible fukking charm to get you going. Are you ready for so soon again? It's only been five fukking days and here I am again for your viewing pleasure. I hope you all had a lovely long weekend and enjoying the fukking grind like myself as always. I was in the mood for something fukking dirty; so after looking in my box, I came up with
Artemis Leana
's fic
Birthday, Bars, & Bathrooms
. Because following a guy into the bathroom and asking for sex is downright fukking dirty in my opinion, and that's just in the first chapter.
Artemis does a fabulous job of describing her characters and the way in which they make their way through this journey. This is a Bella/Edward story but it's not typical. It's Bella's birthday and she's decided to throw caution to the wind and proposition Edward because she just fukking feels like it I guess. He makes eyes at her, or at least she thinks but then she fukking doubts and we all know how doubt works. She puts herself out there, like way fukking out there; as bluntly as fukking possible basically and crosses her fukking fingers, prays to God and just hopes for the very best. I was almost thinking she had some weird mental condition but realized she's just fukking horny. Here is a big fukking taste of her word vomit:
"It's my birthday!" I stupidly blurted out. I just stood there, after that, wide-eyed and, once again, my mouth hanging open, waiting for my brain to come up with something more clever to say. Nope! Wasn't happening!

His perfect mouth evened out into a genuine grin. "Well, happy birthday!"

I finally managed to remember how to close my mouth and my eyes and shook my head gently, trying to clear some of the fog his presence and sexy mannerisms—okay, and the alcohol—had created. I gathered my courage, opened my eyes, and simply went for it.

"I want you to be my present!"

His eyes seemed to pop out of his head, his other eyebrow flew up to join its twin, and his mouth dropped open but he recovered much quicker than I ever did. He shook his head and looked as if he were about to say something. I panicked! I didn't want him to tell me "No." I could handle a lot of rejection—I was sort of a pro at it by this point in my life—but not from him. Not here. Not tonight.

I leapt slightly forward and threw my hands in the air, fingertips pointing up and palms facing him, in a sort of "I come in peace" manner, then started rambling so fast I could only hope I was actually speaking English.

"I know this is really, really weird, and I can assure you that I've never done anything like this before. But it's my birthday. And I'm alone! And you're really good looking!" He chuckled, but I just kept right on babbling. "And it's been a really long time for me—I'm practically a virgin again, it's been so long—" I mumbled that last part, allowing my frustration to show "—and I just really think I'd like what you could do to me! I already like what you're doing to me!"

He had closed his mouth when I started my word vomit, but at that last confession, he opened it again and made to speak. I once again cut him off from speaking, too afraid I was losing this battle. The pitch and volume of my voice was slightly higher when I began to speak again, and there was a note of desperation to my tone that I didn't care to examine at this point.

The words began flying from my mouth even faster than before. "I know I'm nothing to look at—my hair and eyes are the wrong color, my ass is too fat, my breasts are too small—but if you'll do this for…to…me, you don't even have to look at me. I don't mind doggy, or even bent over the sink." This revelation had him raising both his eyebrows again and bringing back the lopsided smirk.

"I don't care if you think about someone else while you fuck me, and you don't have to kiss me or have any other contact with me other than what's necessary." This comment induced a mild choking and coughing fit from him, but again, he quickly recovered, and I soldiered on.

"And I don't want anything from you! I promise I'm not some kind of psychotic stalker or anything! I don't even want to know your name, nor do I want to give you mine. In fact, there's no need for us to ever have anything to do with each other after this. If I were ever to encounter you in public, I'd probably make it a point to ignore you." He's scowling. Why is he scowling? Oh, God. He's going to refuse! Did he think I actually was some kind of stalker chick? Did he think he'd be taking advantage of me? Or was he simply not attracted to me? "I'm not too drunk!" I finally stopped talking after I practically screamed that last bit at him, my hand flying up to cover my mouth and the little squeak that I couldn't stop.

He stood there staring at me for a moment before he frowned and asked, "Are you done?"
Yep. She fukking went there. Aren't you curious to see what our dear Edward says? I bet you could hear a fukking pin drop in that bathroom or crickets chirp. Seriously, can you say fukking awkward? I have to say that this scene stuck in my fukking head long after I read it. I pondered it over while I drank my nightly cup of Green fukking Tea and I even went back and read it again. Then I Mr. Green decided to share with all of you his fukking appreciation for it by reading it again and flapping his fukking trap about it. I honestly think you will fukking enjoy this one, and lucky for you it's just getting started. With five chapters so far and less than hundred reviews; let's show this fic some fukking love! So your instructions for this week are as always; read, fukking enjoy and leave the author some love. As always I appreciate when you tell them I sent you but only if you want to, you never know when I might get the chance to share my talents with all these awesome authors. I'm happy to report that Mrs. White doesn't have any tan lines that I can find but just to be thorough I'm going back for another fukking look. Until next time… Keep it Fukking Green.