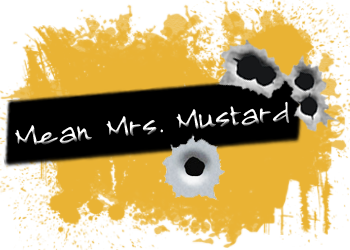 I'm gonna be honest, I don't know who recommended
Following Faith
by
Jen328
to me recently. If I did, I would bake them a batch of cookies, minus my usual arsenic, to thank them.
Following Faith is the story of Bella, who uproots her entire life in Washington to move to North Carolina to start over. On the day of her move she meets Edward at a local coffee shop and they are immediately taken with each other, but Bella, having just gotten out of a long-term relationship isn't looking for any sort of relationship now.
Luckily she has no problem making friends, as her next-door neighbors seem to fall in love with her '67 Camaro SS. I don't know much about cars (although I do watch Top Gear), but I Googled it and it was hot. No wonder Rosalie and Emmett both began gushing over it. Needless to say when Rosalie and Emmett invite her over for dinner one night, in small town North Carolina, there's only one other person they could have invited to join along – Edward.
"Edward! Hi!" Her voice reflected her shock, and she peered around him, looking into the house. "I didn't expect to see you here. Where are Emmett and Rose?"

Edward grinned, inviting her inside. "Come on in. Rose is in the kitchen, Emmett's out on the deck. I said I'd get the door." He indicated the pastries and the wine in her hand. "Can I take those?"

She handed them over and followed him into the living room. "What are you doing here?"

He looked back over his shoulder, trying to read her face. "Emmett's my best friend. I'm over here most Saturday nights."

"Oh… You just don't seem very surprised to see me, though." She raised an eyebrow at him as they entered the kitchen.

Edward was saved from answering as Rosalie greeted Bella with a big smile. "Bella! You're here! Oh hey, so I hear you've met Edward?"

Bella laughed. "Yup, we met yesterday morning at the café." She looked from Rose to Edward and back, whispering loudly, "I think he's stalking me…"
I know, a lot of you readers probably wish Edward Cullen was stalking you, and this incarnation of him is no different. He's sweet, caring and owns his own music store in their small town which makes him all the more appealing. Sure, Bella is dealing with her own demons like the death of her beloved father Charlie and the end of her relationship with Sam, but she is soldiering on.
So far I'm really enjoying the story, which is only 10 chapters in, and the versions of Bella and Edward that Jen328 has created. Their romance is just starting to blossom and I thoroughly enjoy some of the other characters she has weaved into the story especially Mike and Jessica, which is rare in fic.
Go check it out, you won't regret it.