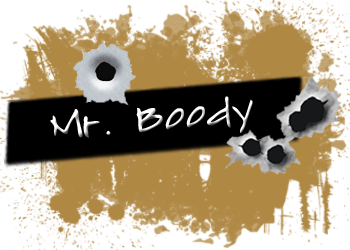 When friends (and coworkers) take things to the next level, what do you expect? A little awkwardness, a lot of passion, a hook up in the back office... a hooker in the back parking lot and zany antics of your fellow coworkers? Sure, why not?! This, my friends, is the (sadly brief) tale of
Vinyl
, by
107yearoldvirgin
. I heard about this little gem from a friend, and I devoured it in a day. It's complete, so you won't be gagging for an update, although you will be wishing it were longer than thirteen chapters.
Bella is the assistant manager of Vinyl, a music store that is owned by Carlisle, a spurned ex-member of a rather memorable band. Bella's best friend is Edward, and one night, they take things to the next level, having some hot lovin' neither one of them want to forget. Oh yeah, they want more of that stuff...
Time stilled and then stopped completely as I held my breath and waited; back to his front. The pull from him to me was electric and I knew at any second we would cross the line again.

With the quiet rustle of fabric, I felt his hands release my hair and then regather it in his steady fist, sliding it over my shoulder. And then his mouth was on my neck and I was glad that my eyes were already closed because they were rolling so harshly under the intensity of his touch. Like we'd rehearsed it a million times, my hand lifted and snaked around to the back of his head, pushing a little as he opened his lips and I felt his tongue trace the length of my neck.

"Pants down. Shirt off," he breathed moist and heavy against my skin.

Speaking of moist...

Oh gross. I hate that word.

He was making quick work of the button on the front of my jeans with his fingers, his elbows pressing into my hipbones while he fumbled.

I slapped his hands away, "I got it," gripping the zipper myself and opening my eyes to look over my shoulder at him, noting the look on his face as I shifted the denim away from my skin. He was impatient, his fingers slipping into the waistband and tugging them downward, causing me to pitch forward and brace my palms against the desk.

Ass out.

Head thrown back.

He shimmied the jeans down over my thighs and calves, grunting as he squatted to yank on them roughly. "How the hell do you get into these in the morning?"

I laughed, pushing up on my toes as he greedily tugged and pulled, hands unsteady as he removed my shoes and then slid the rest of the pants all the way off.

"There it is," he sighed, nuzzling his chin against my right butt cheek. "I missed the view."

"Shut up!" I huffed, another laugh escaping my mouth. Until it turned into a moan. Because he gripped my hips, digging into the soft flesh there again as his lips came into contact with my spine. One hot exhale and I felt the soft wetness of his tongue hit my tail bone and travel the entire length of my spine as he moved his palms upwards, under my shirt, until it was up and over my head. Off on the floor.

I was butt ass naked in the office at work.
Yes please. I'd take more of that. My boss would be traumatized for life. Hell, I'd be traumatized, but a Vinyl Edward would make it better... But I digress.
There's a secret too, or rather, several secrets; some are hilarious, some will test their relationship, and yes, some involving a lady of the night. I think you'll get a kick out of a punked out Alice, and the way her puppy-dog Jasper handles their particular secret. Hell, you'll get a kick out of the whole gang. Nothing better than a quick fic to make you laugh, am I right? Since it is a story of secrets, so I won't reveal any here, so you'll just have to take my advise and check out this hilarious story.
Or, I'll be like LeVar Burton... But... you don't have to take my word for it!