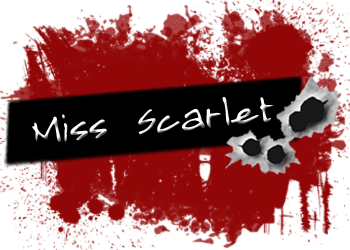 Welcome to Thankful Week on PIC! Yes, it's that time again where us in the U.S are getting ready to celebrate that wonderful day where families get together, eat some good food and give thanks to the things in our lives. Well, this fandom is like a family, isn't it? I consider a lot of these women my sisters.
So we're here to give thanks to some of the people and things in this Twilight fandom we hold dear to our hearts.
First, I'm thankful for
Tilly Whitlock
. She has been one of my very first supporters and friends in this fandom. She has been there from the beginning and showed me that there was more to twilight than Edward and Bella. And as one of the originators here, I thank her and her stories.
Next would
have
to be
Coldplaywhore
and
Flightlessbird11
. These two were probably the first author's that I have fangirled over. Their writing together (
MIFFY
) was amazing but separately they are equally amazing. So thank you to them for making me realize that there was quality writing out there in fanfiction land.
A few stories that I'm not only thankful but grateful for are Wide Awake, for changing the game on all human angst fics. Emancipation Proclamation, for being that fic that I had to stay up till 3 in the morning to read. Bittersweet Symphony, for being that sexy and smutty but funny fic that gave me chills when Edward just kissed Bella. The Ex Factor, for being my first daddyward fic.
I am most thankful for one of my best friends and who also happens to be my beta AND an amazing fic writer,
Maitressesaint
. There are no words to describe what she means to me. She is not only a wonderful person but a great friend too. Her words of encouragement is never ending. Without her I would have probably left the fandom long long ago. And her plot bunnies... forget about it! They are so good. That's enough gushing.
And last but not least, I'm thankful for ALL of the PIC's. Each and everyone one of them that have come through this door and on this ride with me. Having faith and just having fun in what we do. So.... Thank You.