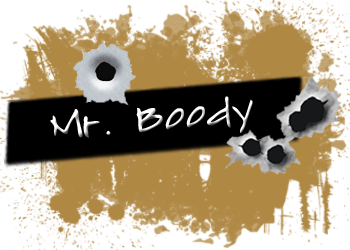 You feel the need for some good angst this week? Never fear, we're stepping back to September 2010 with Mr. Boody when he brought us the angst fest that is
War of the Roses
!!
Good morning, afternoon, or evening all. We hope you will stick with us for what I'm sure will be a fun filled week here at P.I.C!
For the last two months I have been hearing about the story I'm going to recommend to you today –
War of the Roses
by
Edwardandbellabelong2gether
. At first I was reluctant to read because the summary states: What do you do when you find out the one person who should never betray you...has? When Edward & Bella have trouble conceiving and he turns to someone else for comfort...will she ever be able to forgive him? AH Canon couples.
Now, I read that as… Bella tries to get pregnant and since it doesn't happen Edward turns to someone else; which isn't the case. Yes, Edward does turn to someone else, but not for the reasons you would presume.
It may sound like the story is condoning an affair, but that isn't the case. In fact, I'm fairly certain that this will be one story where you will absolutely loathe Edward Cullen.
We both stood at the same time. "That's enough Bella! Stop pretending that you are the only wounded party here! You pushed me away a while ago! All you fucking cared about was getting pregnant!" "Yes, I wanted to get pregnant…with my devoted husband who I thought loved me! Boy was I an idiot! I certainly learned my lesson!" She screeched. "Yeah you are an idiot! You're an idiot who ignored me and pushed me away until I had no choice but to seek some comfort and physical affection from someone who actually wanted me because I made her feel good and not just because I could get her pregnant! She didn't make me feel like a used baby-making machine!
Arg! Cheaters… they always have an excuse. Edward sticks to his guns through the story. He seems to truly believe that his actions were justified because his wife neglected him during the time they were trying to conceive. Bella, however, isn't much better. She refuses to listen, and I can't say I blame her, but she doesn't take the time to listen and see his side.
Edward's actions don't only cause an uproar in his own home, but with the rest of the Cullens as well. Similar to Twilight, Alice is with Jasper, Rosalie with Emmett, and Esme with Carlisle, who of course play Edward's parents. Edward and Bella's split causes plenty of drama, heartache, and many truths to be told.
"We are not going to tell her Alice!"

"She has a right to know Rose!"

"Why would you want to hurt her like that? No good can come of her finding out that Lauren was at the house when I went over there!"

"I have a feeling she is going to want to take him back, Rosalie. I don't want to see him hurt her again! The fact that my idiot brother could be so callous as to have that skank in their home…at all…let alone this soon after everything being found out…it makes me sick! I won't let him hurt her again…brother or not!"
There are so many twists in this story that you would think it would be hard to keep up, but the simplicity of easy flow of the chapters makes it exceptionally easy. While Bella is going through her the motions of dealing with what her husband has done, she gets a call that leads her to Forks. For me, this is where the real story begins because so much happens.
"I could just holler for you to come get the medicine Bells when he gets here. You don't have to see him if you don't want to."

"I want to…we need to talk."

Charlie shook his head. "Please don't make this easy for him honey. You deserve better than some cocky, arrogant, good for nothing son of a bitch who is going to sleep around on you. I want better for my girl."

I walked over and kissed him on top of his head. "Thanks, Daddy. I'm still getting a divorce. I wanted to talk to him about that. He only showed up because he heard Riley's voice last night and got insanely jealous. You know how he is."

He chuckled at that, "Serves him right."

"I'll talk to you later, okay?" I said.

"Sure honey…but if he upsets you, I'm getting my gun," he said without blinking an eye.
There are characters in this story that you wouldn't expect. Storylines waiting to be told and surprises around every corner. It is well written; the updates are fast and always leave you wanting more.
While I would love to stick around to tell you more, I fear I have given enough away already. *smirks*
As always, please read and review!
Until next time,
Mr. Boody