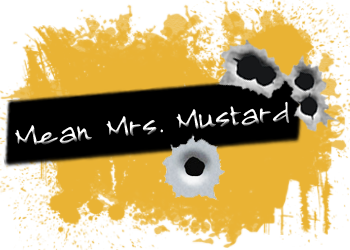 Lately I haven't been reading much, besides a text book entitled
Biology
, and I can't wait until this week is over when I take my last bio exam EVER! However, I did sneak in a new fic one late night.
String Theory
by
theladyingrey42
has been giving me reprieve from school and work these past couple of weeks.
Bella and Edward are both physicists working in the same department, on their thesis, for the past two years. The only problem…they have never spoken to each other. Edward admires Bella from afar until one day he decides he will man-up and talk to her, during a usual coffee break time.
My shoulders slump the minute I make it to the break room. It's empty. I'm late. And considering it's Friday, all my resolve is wasted; I'll never find the nerve again come Monday. I'll just be the same old me again, pathetically stalking a girl who doesn't even know I exist, making lists of facts that carry nothing of her substance. Incapable of just fucking talking to her. Like usual.

As I stand there, feeling like an idiot, another weekend spent working and hiding behind my computer screen spreads out before me. It's how I've always preferred things, honestly. But sometimes – times like now – I can't help but admit that it's lonely.

And it's not as if it looks good from the outside.

Maybe it's just as well I've never talked to her. She'd probably pity me.

I sigh and lean against the doorjamb for a minute. I should probably slink back to my office, but after all my bravado, the idea of facing Jasper and Emmett again chafes too much.

Sucking in a deep breath, I ready myself to do so anyway when something slams against my back. I stumble forward, reaching out blindly to try to catch my balance, and I curse out loud.

But my curse isn't the only one.

"Oh, shit. Sorry!"

I know that voice.

A touch lingers against the base of my spine for the smallest fraction of a second, and I feel it everywhere. Her touch.

With my heart in my throat, my head swimming, I turn to find only pale skin and deep brown eyes. Rose lips.

Today's the day, a voice reminds me. Today's the day.

It must be.

And as it turns out, I didn't even have to do anything.

Bella Swan just talked to me.
This is a kind of nerdy Edward and Bella. It is cute. Bella has a thing for The Muppets, but so far, The Muppets are central to the story, since it is what gets Edward to ask Bella on a first "date." Oh, and Charlie, Bella's dad, accompanies them on said "date."
String Theory
is in Edward's POV, a work in progress, and the chapters are short. I love that theladyingrey42 updates a couple times during the week, and this is a great fic to read when you need a small break from real life. Go check it out! Find out how Edward got Bella to agree to a "date." A bonus to this story is that some chapters have physic lessons/vocabulary in the author's notes that are interesting, like this… "M-theory is also a great way to fuck with the mind of any kid who says he or she wants to be a scientist someday." –theladyingrey42
Go. Read. Enjoy!