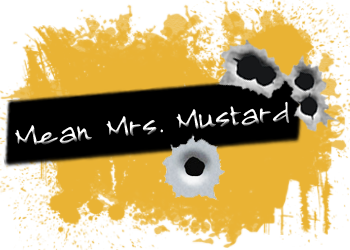 Whew! It's nice to be back from whatever dungeon I was banished to for the past month. Good thing about being banished though… lots of reading was done!
I don't read much canon fic but when I came across Fractured Hearts by cfmom, I couldn't stop reading. It takes place after Edward leaves Bella in New Moon. No, this is not an alternative look into how Bella and Jacob's relationship blooms. Fractured Hearts can basically be summed up by this old saying, "hell hath no fury like a woman scorned." Bella may be broken hearted about Edward leaving her but she is not going to sit back and be a bump on the log. Oh no, Bella is angry and is going to fight for what she knows to be true love between her and Edward, but not before planning sweet revenge on the Cullen's. Yeah, you read that right. Bella isn't only furious with Edward for leaving but with the entire family.
Since the day that the Cullen's left Forks, Bella has called Alice's voicemail, leaving depressing message after depressing message, and it makes Alice feel horrible. Even though Alice loves Bella as sister she is respecting Edward's wishes; not looking out for or staying in contact with Bella. Bella finally comes out of her funk and leaves a very powerful message on Alice's phone…
"I love you, and you left me, Alice. You, my best friend, LEFT me. Friends don't do that to each other. Will I forgive you? Maybe. Right now I'm too angry to even consider forgiveness. You might as well warn everyone in my immortal family. I'm coming with a vengeance. Trust me when I say, I don't plan on granting mercy to any of you. I don't abandon my family, unlike some people, and maybe you all need to understand something important. You can't welcome me in, only to leave when it's not easy anymore, or you get distracted. God I hate that word! It's wrong to toy with my emotions, and I'm especially sick of all you immortals thinking you know what's best for me. Are you me? No! Your brother can't hear my mind to see the depth of love I feel for all of you, and here's a little tip, this love I feel has no bottom, no end. It's forever! I've never let my heart go before, and guess what? I'm not done loving this family – not by a long shot. So get ready, I'm in the mood to whip a little ass! Vampires haven't cornered the market on scary, so watch out!"
The revenge Bella gets on all the Cullen's is amusing and very well thought out. But Bella can't make those plans happen without the help of Alice. Of course, Alice sees this and knows it's time to go back to Bella.
Her muddy visions of Bella were still frustrating. She could see Bella was angry, but there was also more. And the longer Alice focused on those glimpses of her visions, the more concerned she became. "What the hell is she thinking?" she voiced quietly to herself as she pulled out her cell phone and punched in Bella's number. Bella answered before the first ring had even finished, almost as if she had been expecting the call.

"Rude much, Alice? It's a well know fact that common courtesy requires a person to return a single call, let alone eight hundred and forty seven of them," Bella sniped sarcastically. Her voice was hoarse and Alice had a feeling that it wasn't caused by sleep. Fine, two people could play this game.

"Don't be such a drama queen, Bella," Alice sniped right back to her. "There were only eight hundred and forty five calls, thank you very much. Now, are you going to explain to me about the muddy visions I've had over the last two weeks that somehow revolve around you considering hurting yourself?"

"Are you going to explain why it's taken you so damn long to call me back?" Bella retorted. "Besides, I don't have to explain shit to you. You left me, remember? Therefore, by my new rules of engagement for this war, you forfeit the right of an explanation from me about anything!"
Remember to let her be angry with you. Jasper's words whispered through Alice's mind.
While the first part of the story is Bella getting Edward and the rest of the Cullen's back to Forks, that proves to be the easy part. The hard work comes in when she has to start building a better relationship with Edward and most of all, forgive him for leaving.
"I see you received all of my packages," she said softly, her voice now igniting a firestorm of emotions inside him.

"Yes," he answered just as softly, wanting so much to rip the offending shirt from her body and kill whomever it belonged to. She had never worn Charlie's clothes before, so his mind ran through every other male possibility in Forks. Whose was it? If she had taken to wearing men's clothing, it should be his shirt adorning her body and no one else's.

"Did it hurt you to open them and to read my messages?" Her tone was filled with a mild curiosity, but nothing more. She didn't know about his inner battle to stay cemented in place and not sweep across the room to pull her in his arms.

More deeply than you could imagine. "Yes, it did," he replied honestly. He noticed her heart was now occasionally skipping a beat as it continued the rapid, frenetic pace that had started from the moment when he had first stepped into the room.

"Good," she said in satisfaction. She stood on her tiptoes for a few seconds, her eyes touching on each of the packages strewn at his feet. "I see you didn't take any better care of those strawberries than you did of me. I guess perishable things are a real challenge for you."

Edward winced and looked down at the rotten fruit. They were from you, I couldn't part from them. "I wasn't intentionally neglecting their care. I was distracted by your other packages, and I didn't realize how quickly they would deteriorate."

"Ah, yes distracted, I should've known. Well, they've spoiled all the same," she shrugged. "That's what happens when you don't nurture and care for things, you know; they wither away and spoil."

"Bella," he started, but she cut him off quickly.

"No, you don't get to speak anymore at the moment," she said decisively before continuing. "I'm going to talk, and you're going to listen. Got it?"
I absolutely love the way cfmom writes Bella and how strong she is. She does not forgive Edward so easily and makes Edward prove to her that their love is worth fighting for. Eventually, Edward gives into one of Bella's greatest desires and makes love to her. The wait for the lemon is absolutely worth it. It really captures the torture Edward has to go through when trying to control his bloodlust.
Now, because this fic is AU, Jacob is in it and still hates the Cullen's. In my opinion, cfmom wrote one of the best transformation processes for Jacob.
If you are looking to read a great, well-written, somewhat angsty vampire fic I definitely think you should read Fractured Hearts. It's a work in progress and thirty chapters in but I must warn you that there is a bit of cutting and a near incident of rape. Go. Read. Enjoy! Don't forget to review!