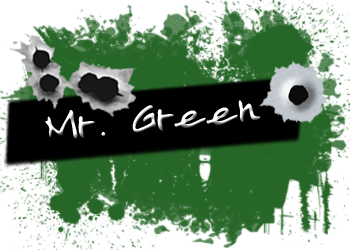 Hello again ladies. I'm back again and contrary to what you might have all be lead to fukking believe but I was not a Flabby Females Over Fifty Cruise. Not that there is anything wrong with it... but I fukking wasn't. I asked my dear favorite MILF to cover for me while I was finishing up some important things and taking a much needed vacay with some good fukking friends; me, myself and I. Sometimes you just need some time; I found myself alone on a beach reading and getting a fukking awesome tan without the items I strategically packed in my suitcase *wink*. When I came home of course I had to show that particular MILF my gratitude for her wonderful words and for standing in. I did this by showing my tan off to her precious neighbor guy who burst into tears and locked himself in his room... oops guess I make it look better than he does. Anyways, just so you fukking know a non rested Mr. Green is not a fun Mr. Green at all. It's probably worse than a Mr. Green without his Green Fukking Tea, which is bad but you get my point. So here I am; rested, relaxed, tanned and ready to share something fukking awesome with you.
When deciding what to rec to fine lovely ladies I came to the conclusion that it had to be
Somewhere Only We Know
by
suzie55
. Not only is she one of my favorite fukking authors but this story is just starting to get good. With regular updates it's fukking extremely well written while keeping you highly fukking entertained.
Edward and Bella are neighbors, friends, pals, chums and all that fukking jazz in the beginning. They see each others private parts for the very first time out of curiosity, maybe even share a kiss or two and then they drift apart for reasons only they both fukking know for sure. They come together again in the story when they're graduating High School at a party. The attraction between them is obvious but Edward is fukking stupid; but thinking with the wrong head or no head at all will do that to you. At times in this story I want to walk into this story and slap this Edward upside the head, seriously he has a mental problem and it's being a stupid boy.
Edward, she inwardly sighed as her fingertips immediately caressed her lips in remembrance. She would never forget that kiss though sometimes, many times, she wished she could.

God, he looked good tonight. He always looked good though so she wasn't really surprised. She had spent many a time checking him out from afar. But she hadn't been in this close proximity to him in a long time. It was somewhat overwhelming to be honest.

Living right next door to him, she still saw him occasionally, but they didn't talk or hang out at all.

She watched him for a minute. There he was, as usual, the center of attention without even trying. Everything had come so easy over the last four years that it was hard not to be a little envious of his how things had turned out for him. But, seeing him also made her equally sad remembering her loss.

Bella needed to get a hold of her emotions. She needed to drink the memories away and create new ones. Tonight was a good time to start. She immediately headed for the keg out back. She didn't quite understand how the pump worked so she pushed down on it a few times, dragging it back up and then tried the spout, but she only got foam. She bent over to get a closer look, inspecting it, and then started pumping again. That's when she heard, "Here, let me."

She turned around to see Edward Cullen, class president, star basketball player, more gorgeous than Zac Efron, Prom King, and Bella's neighbor and former best friend standing there smiling at her. He reached for the spout, covering her hand with his. As he gently lifted her hand off of it, he offered, "I'll do it. These can be stiff sometimes."

Bella didn't want to giggle that he just said the word stiff, but it was too funny to her and she let the laughter escape. She could easily blame the alcohol, but was too busy giggling.

He eyed her up and smiled, but he was slightly confused as to why she was laughing until it seemed as if maybe she was laughing at him. "Are you making fun of me?" He couldn't believe that she might be laughing at him.

"What?" she asked, not being able to hide the truth, but not wanting to share it either.

"You're laughing at me." No one ever laughed at Edward. They laughed with Edward. He was kind of taken aback, but at the same time amused that she didn't seem intimidated at all by him.

"No, I was laughing at..." She didn't want to admit why she was really laughing, but since she was drinking she wasn't quick with a cover story. She didn't want him to know about her Beavis and Butthead moment. That would be so immature. "I wasn't-"

"What is it? Tell me."

She was always a bad liar. She could feel her cheeks heat as she finally gave in. "You said stiff," she whispered, looking around embarrassed and hoping no one, including Edward, heard her.

He did. He enjoyed that so much that his body tilted back and his mouth opened as he laughed, enjoying the silliness in the shared joke. "Bella, you are so funny. Have you been drinking?"

"Slightly."

"Slightly? Okay," he chuckled at her strange answer. Bella always had such a unique way about her and Edward had missed interacting with her over the years. He was ready to remedy that. He handed her a freshly poured beer and with one now in his own hand, he suggested, "Come hang out over here with me." He tried to not sound like he was begging, but he really wanted to spend time with her. He had missed her, but was too embarrassed to admit that.

"Me?"

He tilted his head and narrowed his eyes at her. "Yes, you. Come on." He nodded in the direction of Jasper and a few of his other close friends. He started walking hoping she was right behind him as he went around the pool and sat down.

The shots had kicked in and she didn't hesitate like she would have normally. She didn't over-think the invitation or debate the pro's and con's. She wanted to follow him so she did, her body moving her forward and her inhibitions staying behind.

"You know everybody," Edward said, readjusting on the chaise lounge, making assumptions. He straddled the lounger part and patted the cushion left available… between his legs. "Have a seat."
So there you go something short and fukking sweet to get you in the mood and to tease you into wanting more of fukking me of course. The story is already 17 chapters and the author updates at least every other day if not every day. The story has just taken an interesting fukking twist so I recommend you get on this train before it speeds up completely. I love the build up of stories and getting into one at the point where it's just getting good is gravy (in case you don't know gravy is a good fukking thing cause it tops everything) cause you don't have to wait for the good fukking parts to start cause they're already there. So read, fukking enjoy and leave the author some love, those are your instructions as always. You can tell her it was me if you want I don't mind at all. Shoot you could even bug her on Twitter, she's on there talking to her readers a lot. I've missed sharing the good stuff with you ladies and I look forward to our time again soon *wink*. Until next time... keep it fukking Green.